Aretha Franklin Has Died at 76
She was surrounded by family and friends.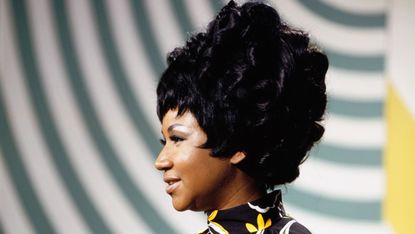 (Image credit: NBC)
Aretha Franklin has passed away at her home in Detroit, a publicist for the "Queen of Soul" confirmed Thursday morning. Franklin was 76, (opens in new tab) and had battled since 2010 a form of pancreatic cancer, ultimately retiring from music last year. The superstar died surrounded by her family and friends, her publicist added in a statement.
In the days before she died, CNN's Don Lemon and others reported that she was gravely ill and in hospice care. Her loved ones came to visit her, holding her hand and reading her messages from her family, including Rev. Jesse Jackson.
In a statement, her family said:
"In one of the darkest moments of our lives, we are not able to find the appropriate words to express the pain in our heart. We have lost the matriarch and rock of our family."
Celebrities flocked to Twitter to pay their respects, including stars like John Legend, who wrote: "Salute to the Queen. The greatest vocalist I've ever known."
Salute to the Queen. The greatest vocalist I've ever known. 🙏🏽🙏🏽🙏🏽🙏🏽🙏🏽 #ArethaAugust 16, 2018
See more
What a life. What a legacy! So much love, respect and gratitude.R.I.P. @ArethaFranklin https://t.co/400K1U5IHIAugust 16, 2018
See more
"Looking out on the morning rainI used to feel so uninspiredAnd when I knewI had to face another dayLord, it made me feel so tiredBefore the day I met youLife was so unkindBut you're the key toMy peace of mind." Her voice/swagger was peerless. Thank you, #ArethaFranklin pic.twitter.com/5gp0OP10JfAugust 16, 2018
See more
Lucky enough to have seen Aretha live exactly once, and this was it. Thank you for the music, we will be listening to you forever https://t.co/aMHIBFaTAsAugust 16, 2018
See more
Aretha Franklin was a towering icon for women's rights and civil rights who will live on in our souls forever. Rest in peace. https://t.co/lR3syyTmbVAugust 16, 2018
See more
Franklin had enjoyed icon status since the late '60s, and had performed at Obama's inauguration in 2009. She was the first woman to be inducted into the Rock and Roll Hall of Fame, and notched up more than a dozen Grammy nominations. Her final performance was last winter—a show for Elton John's AIDS foundation.
In 2015, her performance of "(You Make Me Feel Like) A Natural Woman" brought the president to tears in public.
A source told Fox News this week that the superstar was at peace.
"She has been having lucid moments and she is at peace with her journey ... She is where she is supposed to be, at home and surrounded by only love. She's loved her life and in the last year talked so much about her incredible memories. She has earned the title as the Queen of Soul and that is how she wants to be remembered."