Here's What You Need to Know About 'Westworld' Season Two
Because you seek next-level knowledge like Maeve, obviously.
(Image credit: HBO)
HBO super-fans who were feeling the sadness of Game of Thrones' impending end found major solace in Westworld. As predicted, the epic sci-fi ensemble ended its first season with a bang and left fans hungry for more. Here's what we know about Season Two, but word of warning: spoilers ahead.
Westworld was an instant hit and snagged an official renewal from HBO in November 2016, a few weeks before the Season One finale in December of that same year. Even when news of the renewal broke, though, it was abundantly clear we were in for a long wait before Season Two.
In an interview with Variety, Westworld creator Jonathan Nolan confirmed the long lead time for the show's sophomore season, and explained why it's going to be worth the wait (not that we're any less impatient as a result).
"We won't be on the air until 2018," he said. "We started that conversation with the network when were shooting Episode Two and we realized the complexity of trying to write and produce the show at the same time....In the movie business, the best that you can possibly hope for with a film franchise is to turn around another installment in two or three years. So really on that schedule, we're doing great."
Den of Geek predicted a Fall 2018 premiere date (specifically October 7, 2018, based on Season One's premiere date), but that turned out to be an incorrect guess. HBO confirmed the second season's actual premiere date, April 22, 2018, during its jaw-dropping Super Bowl ad.
Season One ended with a literal bang when Dolores (Evan Rachel Wood) fired a gun to kill Ford (Anthony Hopkins), but fans were split on what that meant for the future of his character (see "Fan Theories" below for more on that can of worms). According to Westworld's creators, Ford is really most sincerely dead...but that doesn't mean Hopkins won't appear in Season Two.
"We were very lucky to have one amazing season with Anthony Hopkins. We loved working with him," Nolan told Entertainment Weekly. "As for the show, where it goes, the characters—we've well established we're playing in a more advanced ruleset in terms of death and resurrection than other [projects] I've worked on. So I would say: assume nothing."
Meanwhile, Evan Rachel Wood has enthusiastically confirmed her return for Season Two (direct quote: "No one's more excited than me to come back—I guarantee it!"), and Ed Harris has said that his incarnation of The Man in Black will "be involved"—despite the fact that he was shot in last season's finale. This also means that at least some (or at least one) of the humans seen at the party for Ford's new Westworld storyline will survive the android attack. Also good news? Jeffrey Wright, who plays Bernard, told Rotten Tomatoes that he's "in it for the long haul."
Fans have been speculating for months that Shannon Woodward, who plays fan favorite Elsie, might also return for Season Two in spite of her apparent death in Season One. In an interview with Entertainment Weekly, co-creator Lisa Joy said of Elsie (and of Luke Hemsworth's Stubbs), "We know where they're going and we'll get there." In addition to that big hint from Joy, Elsie also popped up months ago on HBO's Delos website, leading some fans to believe she's still alive.
More recently, Elsie fans have even greater reason to rejoice: She's featured in IMDb's cast list for the first episode of Season Two.
Another actor whose fate fans are dying to know about is that of Jimmi Simpson, who plays the younger version of Ed Harris' character. Simpson has given mixed messages about a possible return, and in an interview with Vanity Fair said, "As of now, I'll be done at the end of Season One."
That said, he changed his tune when speaking to The Hollywood Reporter, saying "Well, you know. Nothing's permanent. I'm not contracted to go back, but I'm sure there's a possibility." So what, exactly, does this mean? We won't know for sure until the premiere, but Simpson is also listed on IMDb's Season Two, Episode One cast list.
Meanwhile, other members of the main cast who we'd already assumed would return (Thandie Newton as Maeve and James Marsden as Teddy, in particular) appear in trailer footage, so we have no reason to believe they're going anywhere any time soon.
Per Ed Harris, filming for Season Two began in Utah during summer 2017. "We're doing 10 episodes. Probably won't start shooting until June or July," he told Entertainment Weekly, later saying, "They have very specific plans for Season Two. I think they're gonna spend more time in Utah next season—they were there for two weeks last season, next season will be a month."
Aside from Harris' tidbit about Utah, we don't know what to expect for Season Two's locations—but don't assume you'll see many of the same places shown in Season One.
"We never had any intention of staying in one place," Nolan told The Hollywood Reporter. "We don't want to shoot on the same sets for 10 years. We want to blow the sets up and move on to another piece of the story."
New images teasing "Park 2" hint at Shogun World (previously assumed to be "Samurai World"), which would be a simulated version of Japan. It's not clear if Shogun World will even appear in Season Two, though, much less if the scenes taking place there were filmed in Japan.
With its inherent mysteries and epic scope, Westworld is prime for fan theories and rampant speculation. Here are some of the biggest theories that may be addressed in Season Two.
Ford will return.
There's a lot of speculation that Ford will be back, either as a human or as a host. You no doubt noticed the fabrication machine in Ford's secret underground lab, which appeared to be hard at work building an unknown host throughout Season One. Naturally, one of the most prominent theories is that Ford was building a host version of himself, which gives rise to two spin-off theories: 1. Dolores actually shot Host Ford at the end of the show's first season, and 2. The the "real" Ford is dead but he'll live on through his host doppelgänger.
The creators were asked about this possibility during a Facebook Live session, and while they called the question "really, really good," they stopped short of giving a straight answer—instead insisting only that Ford's sacrifice was "real." Hmm....
A sub-theory of Ford's possible return hints that he may never have been human at all, and might instead be Arnold's first host. This one's interesting, but less wildly speculated upon than the idea that Ford built a host version of himself.
We'll visit other worlds.
At this point, it's more than just a theory that other parks exist. This was essentially confirmed in the finale, when Maeve received a note about the location of the host who played her daughter, which said: "Park 1, Sector 15, Zone 3."
If there's a Park 1, it stands to reason that there is at least a Park 2—and maybe even more. Although the show creators have said we won't see Roman World or Medieval World (the other worlds featured in the 1973 Westworld film), Shogun World was teased heavily toward the end of Season One.
"We're definitely teasing there are other worlds," Joy explained to Entertainment Weekly. "How many other worlds and what is the nature of the other worlds is something we'll start to explore more in Season Two."
Since HBO recently registered both exploresamuraiworld.com and exploreshogunworld.com, it seems likely we'll see one of them in Season Two. Again, this might be it:
RELATED STORY
Marie Claire email subscribers get intel on fashion and beauty trends, hot-off-the-press celebrity news, and more. Sign up here.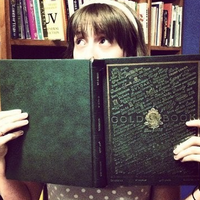 Kayleigh Roberts is a freelance writer and editor with more than 10 years of professional experience. Her byline has appeared in Marie Claire, Cosmopolitan, ELLE, Harper's Bazaar, The Atlantic, Allure, Entertainment Weekly, MTV, Bustle, Refinery29, Girls' Life Magazine, Just Jared, and Tiger Beat, among other publications. She's a graduate of the Medill School of Journalism at Northwestern University.