Animated Movies of 2019 Even Grown Ups Will Obsess Over
Let me just say this: Beyoncé in 'The Lion King.'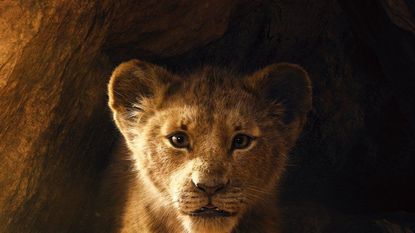 (Image credit: Getty Images)
If you're feeling a little nostalgic, 2019's animated movies are on their way to make you feel the feelings—hard. Seriously: Sonic the Hedgehog and The Addams Family are getting new films. Pokemon, Frozen, Toy Story, and Shrek are getting new additions. On top of all that, The Lion King and Dumbo are getting full-on refreshes.
Real talk: Not all of them are going to be good. But, with a little luck, and some talented voice work, we'll all be able to relive our childhoods (or, if you're not as old as I am, perhaps it's more discovering some beautiful new stories rather than revisiting them—or maybe both!). So, let's dig in: What's getting buzz for 2019? And are you wearing waterproof mascara?
I admit to loving the first one, once I got over the buzz and just watched it—it was a movie with a bunch of secretly adult themes, like the benefits of coming to grips with trauma and the harms of repressing feelings (not to mention a heroine who doesn't need to be paired off with a guy at the end).
Based on the teaser trailer, it looks like they're taking the subject matter seriously and not just, you know, making another movie because the first one did so well. The first full trailer provides some detail that it's about Elsa's past, and her journey North to discover...something. Not clear yet.
The music and visuals seem gorgeous—fingers crossed it's different and relevant enough to feel like a sequel is necessary instead of redundant.
Pokémon Detective Pikachu
Certified fresh by Rotten Tomatoes, the movie diverges pretty clearly from the show and game (i.e., it's not just Pokémon saying their own names and/or doing battle the whole time). It's like Deadpool, but much more sanitized—Ryan Reynolds brings personality to the character, and life into what could have just been a fun-to-look-at CGI spectacle with no substance.
It helps to have some context on the world—as in, the film's more for the fans than it is for just anyone—but as far as video game adaptations go, it's better than most.
How to Train Your Dragon: The Hidden World
The sequel to the blockbuster How to Train Your Dragon was one of the hotly anticipated sequels of early 2019, along with LEGO Movie 2—and they were released only two weeks apart. Per Rotten Tomatoes, How to Train Your Dragon just beat out its plastic rival with a story that does justice to the sweet and family-focused first two while wrapping up with a satisfying ending (spoiler alert: baby dragons!!).
If you were a fan of the first two, *waves hand proudly* you'll love this one too.
A Shaun the Sheep Movie: Farmageddon
Listen. I know this one—like all the Shaun the Sheep content—looks straight-up goofy. And it is! That's essentially the point: The stop-motion animation is loving, there's no dialogue (it's like watching a silent film) so the physicality is delightful, and it's basically guaranteed to be a sweet-yet-poignant story. Just look at the tiny little alien who's basically a pink and purple puppy:

As an anglophile who actually lived in the U.K., I regularly spotted Shaun the Sheep on the TV. I have such fondness for it—put it on for a few minutes, and it charms you with its gentle, soothing sweetness. It doesn't come out until December in the U.S., which means there's plenty of time to catch up on the Shaun movie and TV show (not that you'll need any of the context to enjoy the film). Parents of young kids, or anyone who wants to tap into this shining, glimmering bubble of innocence, should check it out.
Toy Story 4
I didn't think that anyone could possibly top the ending of Toy Story 3—seriously, ugly tears happened—and it felt like there'd be no way to continue the story without it feeling a bit pointless. But producer Jonas Rivera (who also produced Up and Inside Out) and writer Andrew Stanton (who helped pen Wall-E) are both on board. Plus, the original cast is back, and I would trust Tom Hanks with my life. Jordan Peele is also voicing one of the characters. Keeping my fingers crossed for this one:
The recently released full trailer has Woody reuniting with Bo-Peep and getting into some carnival-related shenanigans (the doll/ventriloquist situation looks terrifying) with homemade "toy" Forky—apparently Tony Hale brings a captivating wackiness to the new character. I'm intrigued by the idea of "lost toys finding all the kids to play with" idea, and reviews seem to like its delightful, self-aware weirdness.
The Lion King
If you grew up in the '90s, this is a biggie (and if you didn't, go watch the original—I'll wait.) I'm a bit nervous about this one. No one will top Jeremy Irons as Scar, for me. Also, based on the reactions to the first trailer, I'm not alone. Scar looks a lot less menacing than the animated version. I loooove Chiwetel Ejiofor, though, and he does evil well, as proven in 2005's Serenity. So I trust him to bring a little more nuance instead of the in-your-face malevolence of Irons.
The rest of the cast also makes me hopeful: Donald Glover (Simba), Billy Eichner and Keegan-Michael Key (Timon and Pumbaa), and James Earl Jones reprising as Mufasa. Plus, the visuals do look stunning, based on the trailer. I will FOR SURE see this and cry my eyes out if it's as good as the original. Please don't let me down, Disney.
There's also a new trailer that finally gives us a first look at Beyoncé as Nala:
I mean, her voice is gorgeous, her lion is gorgeous, and I totally buy her as the voice of reason in all this. So hopefully the newness of her and the other voice actors, plus some updates in the script, carry the remake through. There also (I'm guessing) may be some new messaging around the urgency of preserving species in connection with climate change, so it'll be a good viewing for the younger generation. It absolutely made me fall in love with the natural world as a kid, so hopefully the new version does the same.
Stay tuned—as more movies come out, we'll update this list with our favorite picks.
For more stories like this, including celebrity news, beauty and fashion advice, savvy political commentary, and fascinating features, sign up for the Marie Claire newsletter.
RELATED STORIES
Celebrity news, beauty, fashion advice, and fascinating features, delivered straight to your inbox!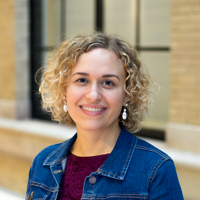 Katherine's a Boston-based contributor at Marie Claire who covers fashion, culture, and lifestyle—from "Clueless" to Everlane to news about Lizzo. She's been a freelancer for 11 years and has had roles with Cosmopolitan and Bustle, with bylines in Parents, Seventeen, and elsewhere. It's "I go to dinner," not "Her huge ego," but she responds to both.