'The Crown' Casts Elizabeth Debicki as Princess Diana in Seasons 5 and 6
Elizabeth Debicki will play Princess Diana in seasons five and six of Netflix show The Crown, taking over the role from Emma Corrin.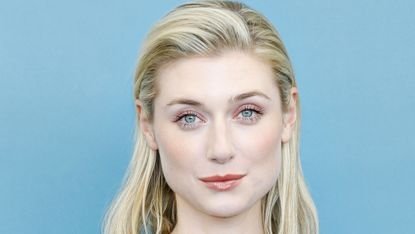 (Image credit: Kurt Krieger - Corbis)
Marie Claire Newsletter
Celebrity news, beauty, fashion advice, and fascinating features, delivered straight to your inbox!
Thank you for signing up to Marie Claire. You will receive a verification email shortly.
There was a problem. Please refresh the page and try again.
Elizabeth Debicki will play Princess Diana in seasons five and six of Netflix show The Crown, taking over the role from Emma Corrin.
"Princess Diana's spirit, her words and her actions live in the hearts of so many," Debicki said in a statement. "It is my true privilege and honour to be joining this masterful series."
Debicki joins Imelda Staunton as Queen Elizabeth, Jonathan Pryce as Prince Philip, and Lesley Manville as Princess Margaret.
Netflix series The Crown has cast its second Princess Diana! Elizabeth Debicki will play Diana in the show's final two seasons, as the BBC reports. She'll succeed Emma Corrin, who'll introduce Diana when season four is released this fall. According to the BBC, seasons five and six of the show will cover "the break-up of Princess Diana and Prince Charles' marriage and her death in 1997, which plunged the Royal Family into crisis."
Debicki's acting resume includes The Night Manager, Widows, Vita & Virginia, and Guardians of the Galaxy: Vol. 2, plus she stars in upcoming Christopher Nolan movie Tenet. In a statement shared on The Crown's official Twitter, she said, "Princess Diana's spirit, her words and her actions live in the hearts of so many. It is my true privilege and honour to be joining this masterful series, which has had me absolutely hooked from episode one."
Elizabeth Debicki will play Princess Diana in the final two seasons of The Crown (Seasons 5 and 6). pic.twitter.com/Z3CjHuJ56BAugust 16, 2020
See more
Debicki will play Diana alongside Imelda Staunton as Queen Elizabeth, Jonathan Pryce as Prince Philip, and Lesley Manville as Princess Margaret. Harry Potter alum Staunton's casting was announced in January; in a statement, she said, "I have loved watching The Crown from the very start. As an actor it was a joy to see how both Claire Foy and Olivia Colman brought something special and unique to Peter Morgan's scripts. I am genuinely honoured to be joining such an exceptional creative time and to be taking The Crown to its conclusion."
Imelda Staunton will play Queen Elizabeth II in the fifth and final season of The Crown. pic.twitter.com/hUOob58A9pJanuary 31, 2020
See more
Image 1 of 51
A Royal Engagement
The engagement ring of the century (yep, the same sapphire sparkler that Kate Middleton now totes around) made its debut when Prince Charles and Lady Diana Spencer announced their engagement on the grounds outside of Buckingham Palace.
A Very Important Approval
Prince Charles and Diana pose with Queen Elizabeth II at Buckingham Palace after she gave her consent for their wedding. Is it just me or does everyone look rather...tense?
Practice Makes Perfect
Diana and Charles are seen leaving St. Paul's Cathedral after their first wedding rehearsal on June 12, 1981—47 days before the big day. Hey, if you were getting married in front of, oh, I don't know, the entire world, you'd want lots of practice too.
The Final Dress Fitting
Diana is seen leaving Emanuel's after the final fitting for her wedding dress a week before the big day. The suspense!
The Dress
Husband and wife designers David and Elizabeth Emanuel were tapped to design Lady Di's dreamy taffeta gown. The designs were kept secret until the day of the ceremony, when the press was given a sketch of what they'd see on the steps of St. Paul's Cathedral.
More Practice
This time, Diana and Charles leave the church only two days before their wedding. Appropriate.
The Spectators
Crowds camped out along the procession route the night before the wedding to ensure a good view.
The Celebration Begins...
A firework display took place over London on the eve of Charles and Diana's wedding on July 28, 1981.
...And Continues the Next Morning
On their wedding day, celebrations were seen throughout the United Kingdom. In Wales, the Royal Air Force performed a formation of the Prince of Wales Feathers over Caernarfon Castle.
The Royal Fans
Remember those campers? They lined the streets with British flags and decorations, hoping to get a glimpse at the couple upon their arrival.
Messages From Supporters
They also relayed messages of support for the royal couple along the procession route. Seeing these signs HAD to calm Diana's nerves.
The Worldwide Media Coverage
Press from every nation, including the United States, set up outposts to live broadcast the events. Here, Today hosts Willard Scott, Jane Pauley, and Tom Brokaw enjoy a spot of tea (as one does) before the ceremony.
So. Many. Photographers.
Seriously, can you imagine driving past all of this before your wedding?
Princess Margaret and Ann Arrive
Two of the most stylish royals, Princess Anne and Princess Margaret, arrived first and did not disappoint. Those colors! Those coordinating fascinators! Just wow.
The Bridesmaids Make Their Entrance
Princess Diana's bridesmaids were treated like royalty (granted, some of them were royalty), arriving in a gold carriage.
Lots of Royals Attended...
The day's festivities drew some of the most important royals from around the world—including Princess of Monaco Grace Kelly. How chic is she?!
...Including American Royalty
First Lady Nancy Reagan wore a blush outfit to the nuptials. Unparalleled glamour, I tell you.
Prince Charles Arrives Next
Prince Charles waves to the excited crowds along the processional—an appropriate response to the many people who camped out ahead of his wedding, if you ask me.
A Glimpse of the Bride
There are few moments more anticipated by the public than this one. Princess Diana arrived at St. Paul's Cathedral and everyone finally got to see her dress. How Diana managed to fit all that taffeta into one carriage? The world will never know.
The Long Train Makes Its Debut
When the bride stepped out of the carriage, she revealed a 25-foot-long train and veil. Absolutely breathtaking.
Charles Waits for the Bride
Prince Charles patiently waits for Diana to arrive while flanked by his two groomsmen, brothers Prince Andrew and Prince Edward.
The Long, Long Walk
Diana and her father make their way to the altar. Can you imagine how wild their nerves must have been at this moment??? P.S. Take a closer at the Spencer Tiara—yep, she wore her own family jewels for her big day.
A Packed Church
The pews were packed with more than 3,500 guests. Shout out to Prime Minister Margaret Thatcher to Diana's right.
View From the Back
Honestly, how gorge is St. Paul's Cathedral? Obsessed.
A Curtsy for the Queen
Every bride wants to impress their mother-in-law, but when your MIL also happens to be the Queen, it's customary to give a curtsy upon seeing her—even at your own wedding.
Following Up Behind
Sarah Armstrong-Jones, a.k.a. Princess Margaret and the Earl of Snowdon's daughter, was the chief bridesmaid.
The Bridesmaids Watch On
Princess Diana had a total of five bridesmaids: Clementine Hambro, Catherine Cameron, Sarah-Jane Gaselee, India Hicks, and Lady Sarah Armstrong-Jones. Sarah was even trusted with holding Diana's bouquet!
With This Ring....
Diana let her nerves show when she accidentally mixed up Prince Charles' full name, referring to him as Philip Charles Arthur George rather than Charles Philip Arthur George. (I mean, who can blame her, that name is a mouthful.)
Charles Whispers to His Bride
The couple share a private moment during the ceremony. What do you think they were talking about? How much they wanted a glass of bubbly?
The Processional
The couple looked b-e-y-o-n-d regal as they made their way down the aisle after saying "I do."
Details at the Entrance
Sure, you've seen this shot, but have you ever noticed the mountains of flowers displayed at the entrance of church? Didn't think so.
The Queen Leaves the Cathedral
As is traditional, the Queen lead the charge for departing guests.
Husband and Wife
Charles and Diana were greeted by more than 60,000 well-wishers as they made their way from St. Paul's Cathedral to Buckingham Palace.
A Look Inside the Carriage
The couple's carriage drove along Fleet Street on their way to Buckingham Palace.
Controlling the Crowds
Police were out in full force to manage the massive crowds along the procession route. Wouldn't you fight your way through to catch a glimpse at the newlyweds?
Officially Married!
Prince Charles and Princess Diana's signatures, along with those of their family as witnesses, make it official official.
The Queen Arrives at the Reception
The couple had their reception at Charles' home, which just so happens to be, ya know, Buckingham Palace. The Queen was one of the first to arrive.
The Couple Arrives at Buckingham Palace
The newlyweds also arrived at the private entrance of Buckingham Palace for their reception, wedding party in tow.
Diana's Bridesmaids Help With Her Train
A Candid Moment
The Queen and her new daughter-in-law share a laugh while on the balcony of Buckingham Palace.
"Should We Give Them a Kiss, Darling?"
Charles and Diana appear rather bashful on the balcony, where it's customary to share a kiss. TBH, a pretty normal reaction, considering the enormous crowds that were watching.
The Kiss
The couple eventually gave the people what they wanted!
All of the Royalty
Remember cramming into your high school club photo? This was a lot like that, except instead of a bunch of ultimate frisbee kids, it's a giant group of all of Europe's royal families. Casual.
The Official Cake
When you have to feed thousands of guests at your reception, one cake will not do—so they had 27. But their official cake was a multi-tiered fruit cake made by the head baker at the Royal Naval Cookery School.
A Ceremonial Display
Keeping up with tradition, Diana's bouquet was laid upon the tomb of the Unknown Warrior Grave in Westminster Abbey. The Princess' bouquet, made up of white orchids, freesias, gardenias, and lily of the valley flowers, weighed around 2 kilos (that's over 4 lbs!) and was nearly 42 inches long.
Off to the Honeymoon
After the wedding of the century, Charles and Diana made their way through the crowds once more, this time to embark on their honeymoon.
Just Married
The newlywed's carriage was decorated with a "Just Married" sign, as well as mylar balloons with the Prince of Wales feather on them.
One Last Look
In a glamorous exit, the couple departed from Waterloo Station by train. They spent their first three nights as a married couple in the Broadlands, the same place Prince Philip and Queen Elizabeth spent their wedding night.
A Tender Moment
Where does a royal couple honeymoon, you ask? On the royal yacht, of course. After the Broadlands, Charles and Diana set sail from Gibraltar to travel around the Mediterranean.
Welcome Home, Newlyweds
The couple arrived in Scotland for the final leg of their honeymoon, looking quite ~sun-kissed~.
The End of the Celebration
The couple welcomed photographers to Balmoral, the Queen's estate in Scotland, for a photo call at the end of their trip, officially closing out the royal wedding extravaganza.
•••
For more celebrity news, beauty and fashion advice, savvy political commentary, and fascinating features, sign up for the Marie Claire newsletter.
Celebrity news, beauty, fashion advice, and fascinating features, delivered straight to your inbox!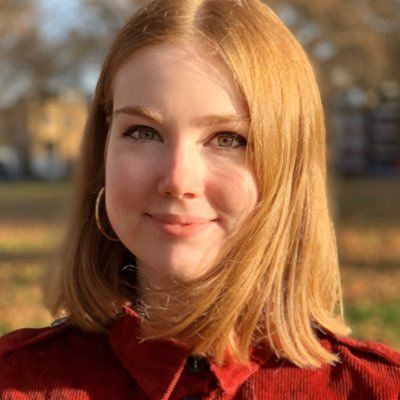 Emily Dixon is a British journalist who's contributed to CNN, Teen Vogue, Time, Glamour, The Guardian, Wonderland, The Big Roundtable, Bust, and more, on everything from mental health to fashion to political activism to feminist zine collectives. She's also a committed Beyoncé, Kacey Musgraves, and Tracee Ellis Ross fan, an enthusiastic but terrible ballet dancer, and a proud Geordie lass.