Get to Know: Nina Garcia
All you need to know about the MC fashion director and Project Runway judge.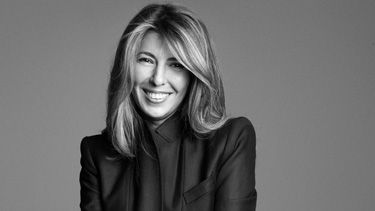 (Image credit: Mark Abrahams)
Name: Nina Garcia
Birthplace: Barranquilla, Colombia
D.O.B.: May 3, 1967
M.O.: Fashion Director
An industry authority, Garcia first began her career in the fashion business in the early 1980s. Colombian-born, she graduated from Wellesley, Massachusetts' Dana Hall School and went on to study liberal arts at Boston University. Eager to learn more about style from a design perspective, she next attended Ecole Superieure de la Mode in Paris and New York City's Fashion Institute of Technology. Deciding to try her hand at fashion press, Garcia joined the Perry Ellis team's public relations department — during Marc Jacobs' time as head designer, no less! Moving into the editorial sphere, Garcia then took on jobs as Mirabella's Assistant Stylist and Market Editor, before joining the staff at ELLE, where she soon transitioned into the role of Fashion Director and remained for over a decade. Named Marie Claire's Fashion Director in September 2008, Garcia now wears a number of hats in her current post. Not only is she responsible for overseeing our magazine's fashion pages, from the front-of-book trend pages to the various destination shoots we bring readers every month, but she also covers the international fashion markets of New York, Milan, and Paris. Additionally, Garcia is currently in her eighth season as a judge for Lifetime's primetime series Project Runway, where she doles out constructive criticism, design advice, and tough love alongside Michael Kors and host Heidi Klum.
Not only does our resident Fashion Director share her words of fashion wisdom on-air, but she's also authored a number of style tomes of her own — after 2007's The Little Black Book of Style and 2008's The One Hundred: A Guide to the Pieces Every Stylish Woman Must Own, she penned The Style Strategy: A Less-is-More Approach to Staying Chic and Shopping Smart in 2009. Just this past August, Garcia's fourth volume with HarperCollins was released, Nina Garcia's Look Book: What to Wear for Every Occasion. A page-by-page manual for situational dressing, Look Book marks the first occasion-specific fashion handbook on shelves today.
Want to learn more about Nina? Check out some recent press on our fashion department's director at The New York Times and New York Magazine's The Cut. And for more on all things Project Runway-related, click on over to MyLifetime.com.