30 Celebs Who Are BFF On-Screen and Off
Mixing work and play doesn't have to have bad consequences.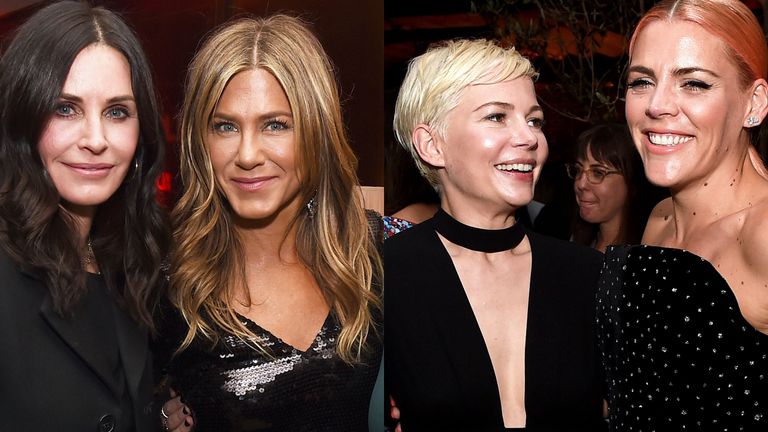 (Image credit: Getty)
Hollywood is full of rumors about celebrities, including, commonly, rumors about co-stars who don't get along. While surely there must be some cases where this is true, why would we dwell on negativity? Instead, let's celebrate the true friendships that formed. Long hours on set can lead to plenty of time for bonding, and that can lead to lifelong friendships. Here, 30 celebrities who've found their BFF in tinseltown and gotten the chance to work alongside them.
Amanda Mitchell is a writer and podcaster with bylines at Marie Claire, OprahMag, Allure, Byrdie, Stylecaster, Bon Appetit, and more. Her work exists at the apex of beauty, pop culture, and absurdity. A human Funfetti cake, she watches too much television, and her favorite season is awards season. You can read more of her work at amandaelizabethmitchell.com or follow her on Instagram and Twitter @lochnessmanda.