28 Celebrity Grads Who've Rocked a Cap and Gown
Meet Hollywood's resident scholars.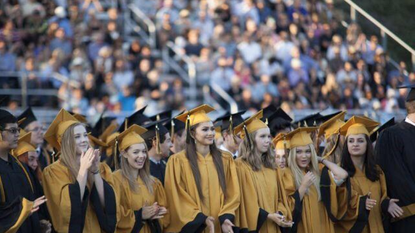 (Image credit: Twitter)
It's that time of year again when Pomp and Circumstance plays on a loop, tasseled caps go flying, and students celebrate their academic achievements with an endless circuit of parties. And celebs are no exception. These scholarly stars donned their robes and marched toward the podium to get that hard-earned piece of paper. (Celebs, they're just like us!)
1/20
Kylie, 2015
Laurel Springs High School
2/20
Zendaya, 2015
Oak Park Highschool
3/20
Gabby Douglas,2015
Oak Park Highschool
4/20
Kanye West, 2015
School of the Art Institute of Chicago
5/20
Emma Watson, 2014
Brown University
6/20
John Legend, 2014
University of Pennsylvania
7/20
Ben Affleck, 2013
Brown University
8/20
Ariana Grande, 2012
9/20
Dakota Fanning, 2011
10/20
James Franco, 2011
New York University
11/20
Selena Gomez, 2010
12/20
Justin Bieber, 2008
13/20
Kate Middleton, 2005
University oKate Middleton, 2005f St. Andrews
14/20
Prince William, 2005
University of St. Andrews
15/20
Mary-Kate and Ashley Olsen, 2004
16/20
Christy Turlington Burns, 1999
New York University
17/20
Ciara, 1997
18/20
Brooke Shields, 1987
Princeton University
19/20
Jay-Z, 1979
20/20
Elizabeth Taylor, 1950
Marie Claire email subscribers get intel on fashion and beauty trends, hot-off-the-press celebrity news, and more. Sign up here.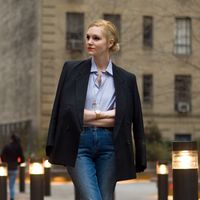 I am an experienced editor, writer, and creative strategist, specializing in fashion, beauty, and lifestyle content for digital media outlets, as well as video and social platforms. While I currently operate as a freelance contributor/consultant, with such clients as The Zoe Report, my 10+-year background in the industry was cultivated at the dot-coms of elite publications, including Harper's BAZAAR, ELLE, and Marie Claire.