The 'Lizzie McGuire' Cast Then & Now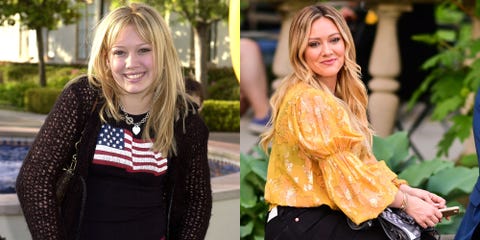 When Disney announced plans for a Lizzie McGuire reboot, millennials everywhere rejoiced. According to details from Hilary Duff (who will, naturally, be reprising her role as the titular character), the modern update of the Disney Channel classic will follow 30-year-old Lizzie, who is living in New York City and working as an assistant to a prominent interior designer.
Disney has yet to announce when the Disney+ series will premiere, but we do know that several OG cast members, including Adam Lamberg (a.k.a. Lizzie's BFF, Gordo) and Clayton Snyder (a.k.a. Lizzie's longtime crush, Ethan Craft) will make appearances in the reboot. In honor of the highly-anticipated return of Lizzie & Co., here's a look back at the cast of the original series (and The Lizzie McGuire Movie, just for good measure) then and now.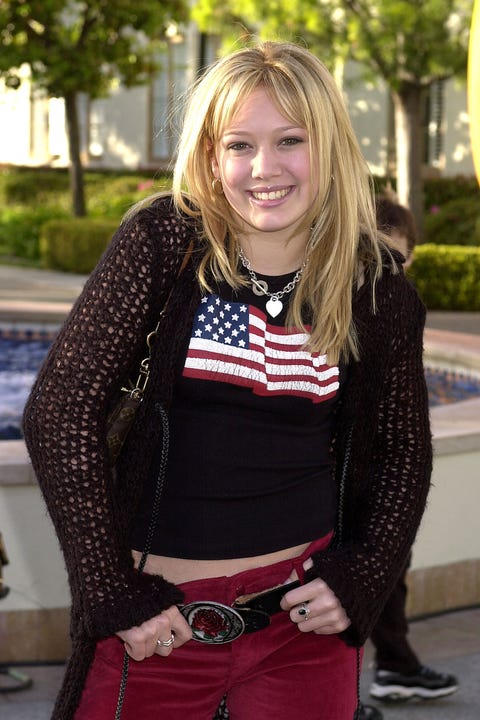 Hilary Duff in 2001
The original Lizzie McGuire series premiered in 2001 when 14-year-old Hilary Duff looked like this—complete with angled layers, middle part bangs, and a very early aughts fashion sense. The Tiffany & Co. heart necklace? Iconic.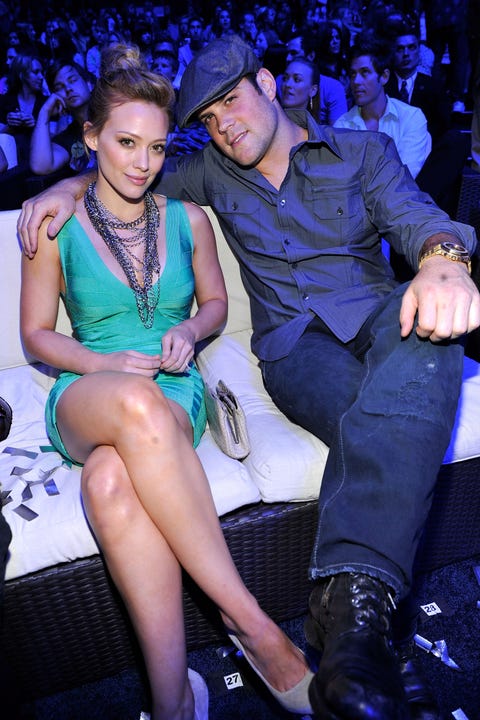 Hilary Duff in 2010
Nine years after the premiere of Lizzie McGuire, Duff was 23 and newly-married to her then-husband, professional hockey player Mike Comrie. Duff and Comrie divorced in 2016. As far as we know, Lizzie the character has never been married.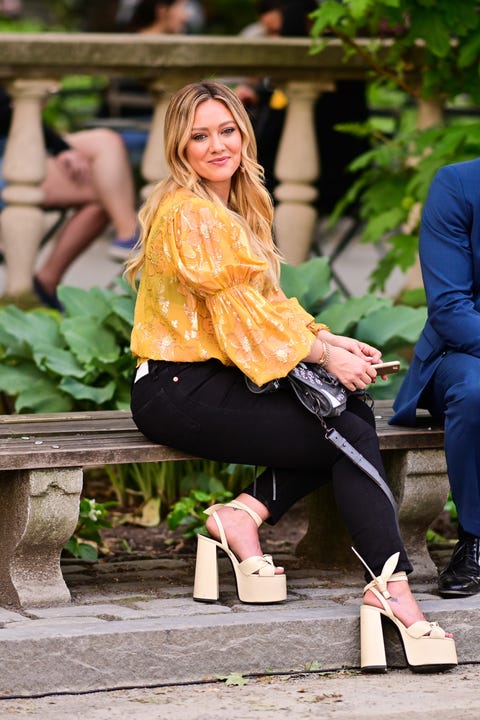 Hilary Duff in 2019
Today, Hilary Duff deserves to join the ranks of ageless celebrities like Katie Holmes and Jennifer Aniston. Aside from an updated wardrobe, she looks more or less the same as she did almost 20 years ago.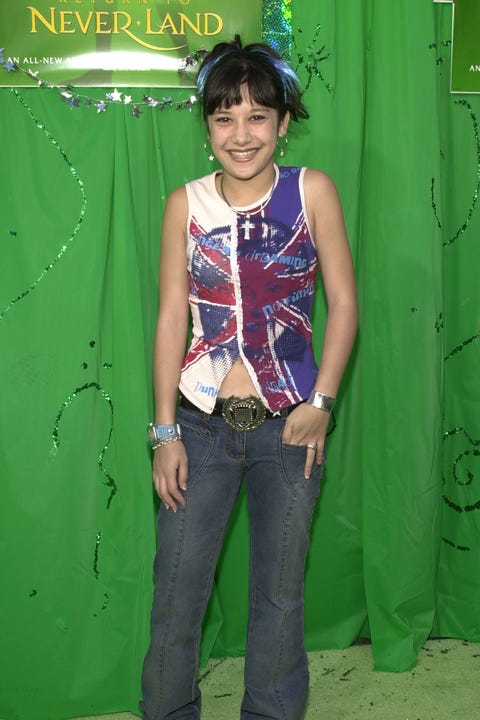 Jean-Paul Aussenard
Getty Images
Lalaine Vergara-Paras in 2002
Lalaine played Lizzie's ride-or-die BFF, Miranda Sanchez. Her earliest documented red carpet appearance was at the premiere of Disney's Return to Neverland in 2002 where she wore this very Miranda-esque ensemble.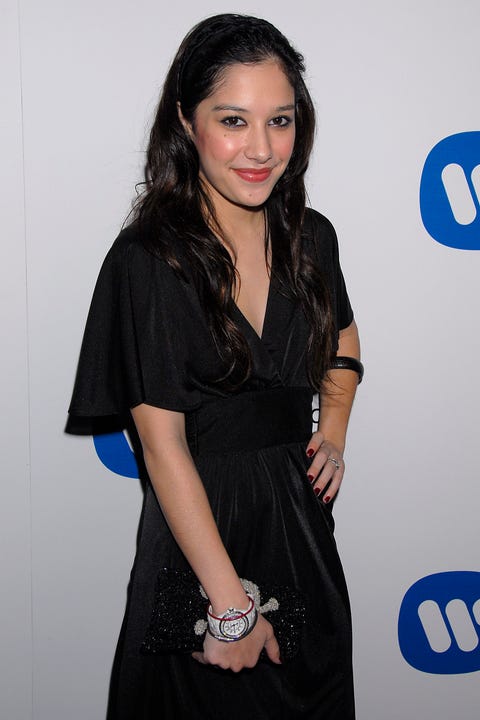 Charley Gallay
Getty Images
Lalaine Vergara-Paras in 2007
Lalaine's most recent public appearance came in 2007 when she attended Warner Music Group's 2007 Grammy Party in Los Angeles looking very chic in a little black dress.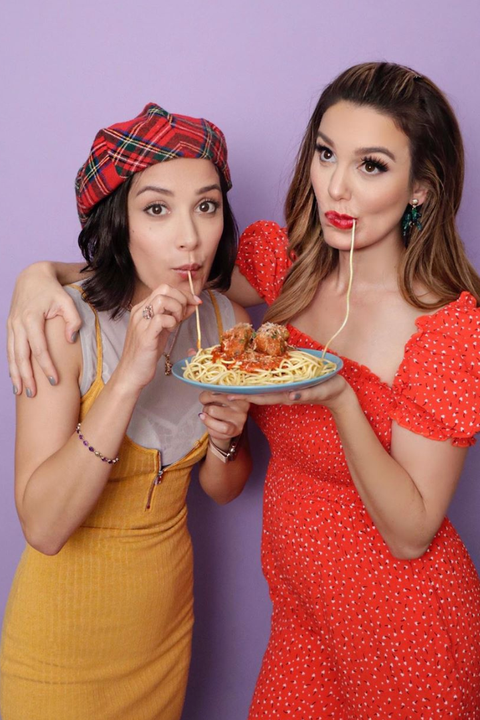 Lalaine Vergara-Paras in 2019
After years of inactivity, Lalaine has been creating #content on her official Instagram (hopefully leading up to reprising her role as Miranda in the Lizzie reboot—she is sporting a perfect Miranda haircut again these days). In December 2019, she shared a very Disney-esque pic with fellow House of Mouse alum Christy Carlson Romano (a.k.a. Ren Stevens from Even Stevens).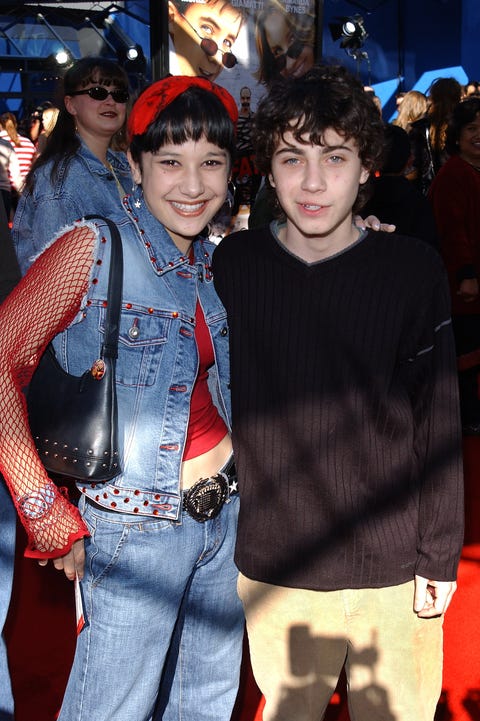 Adam Lamberg in 2002
Here's Adam Lamberg (a.k.a. Gordo, Lizzie's other BFF/eventual OTP) with Lalaine at the premiere of Big Fat Liar in 2002 for his first red carpet event.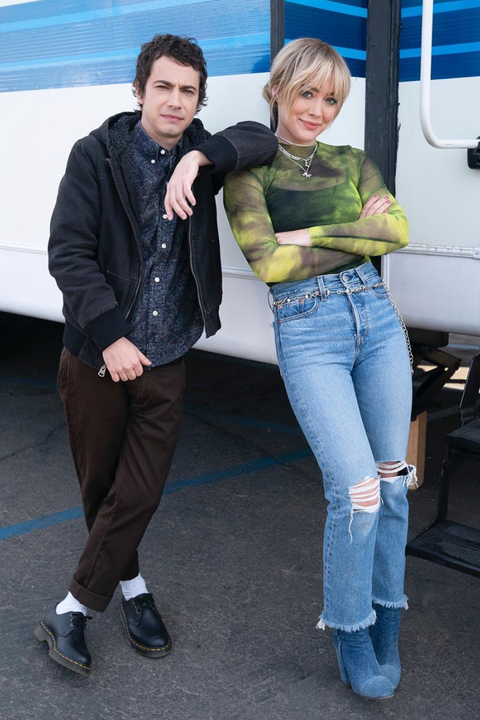 Adam Lamberg in 2019
Adam Lamberg went off the proverbial grid around 2006, but resurfaced in November 2019 on Hilary Duff's Instagram on the set of the Lizzie McGuire reboot. We love you, Gordo.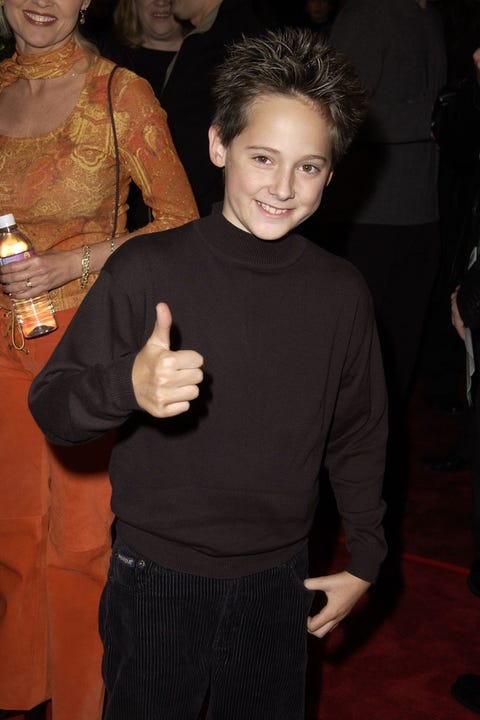 Jake Thomas in 2001
Jake Thomas played Lizzie's annoying/adorable (but mostly annoying) little brother, Matt. Here he is in 2001, looking very pleased at the premiere of Harry Potter and the Sorcerer's Stone.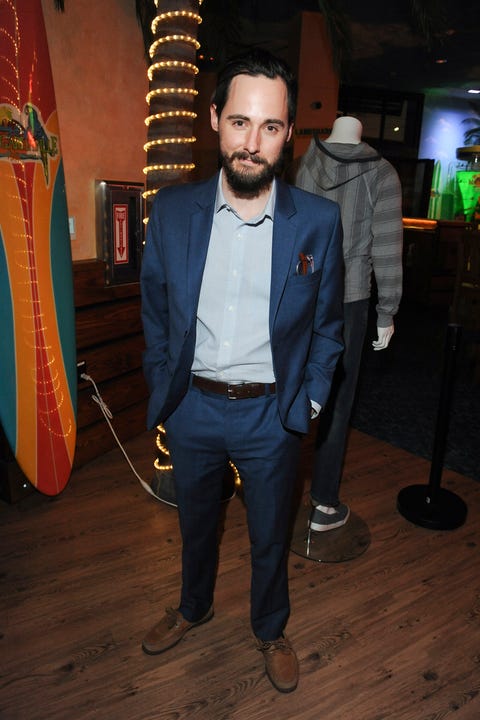 Jake Thomas in 2018
Thomas has stayed firmly on the acting scene since his Lizzie McGuire days, appearing in a series of guest star roles on primetime dramas and indie films. He ditched Matt McGuire's signature spiky 'do and grew a full beard, which we can only hope he keeps if he appears in the Lizzie reboot.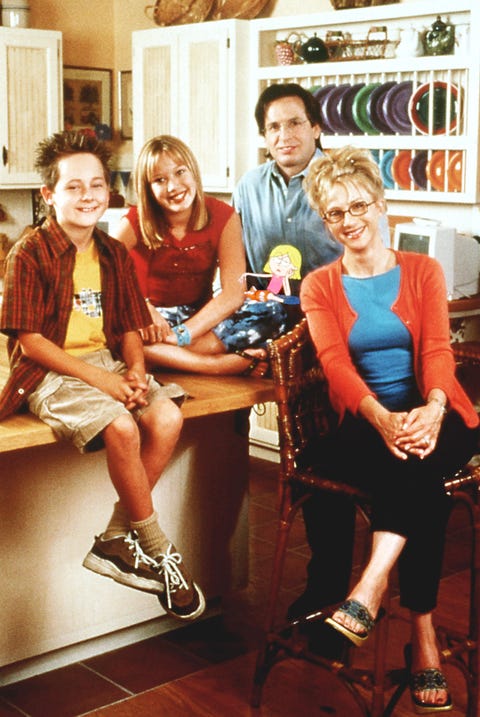 ©Walt Disney Co./Courtesy Everett Collection
Hallie Todd in 2001
Hallie Todd played Lizzie's mom, Jo McGuire. She rarely makes public appearances, but she did share this incredible throwback on Instagram in honor of Jake Thomas' birthday in 2017.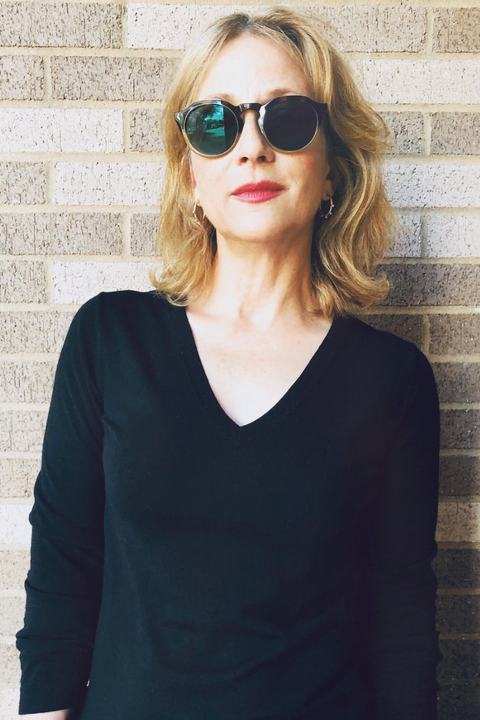 Hallie Todd in 2018
In support of the Time's Up movement, Todd shared a rare photo of herself on Instagram in 2018 and, honestly, Lizzie's mom still looks cool AF.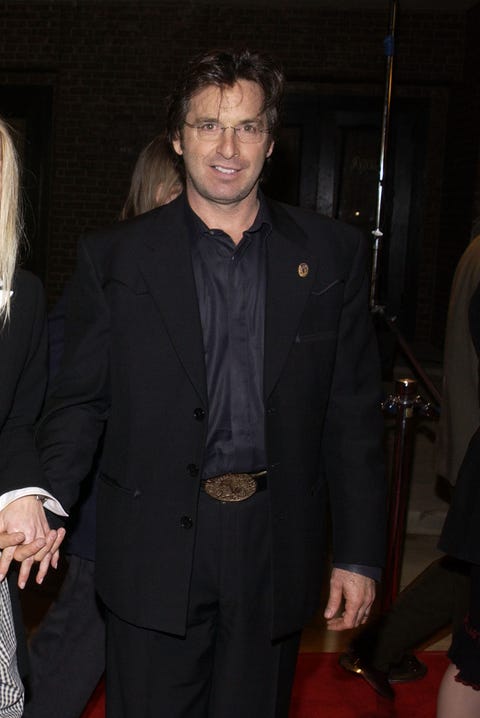 Jean-Paul Aussenard
Getty Images
Robert Carradine in 2003
Robert Carradine played Lizzie's dad, Sam McGuire. Here he is in 2003 at the premiere of TNT's Monte Walsh in Los Angeles.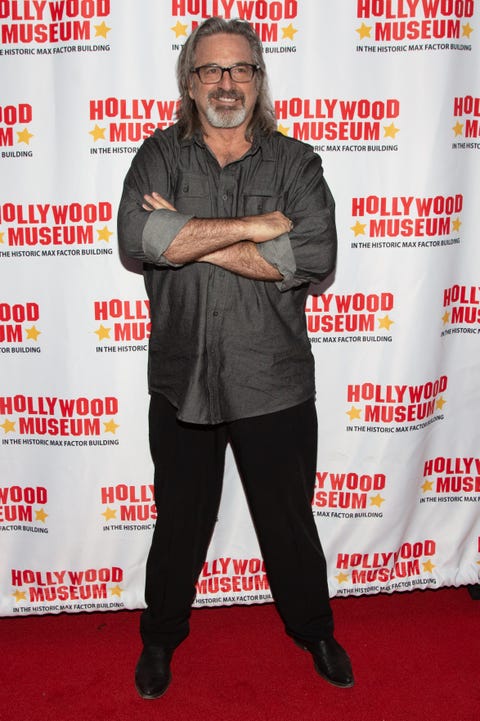 Gabriel Olsen
Getty Images
Robert Carradine in 2019
Behold Carradine in September 2019, proving that Lizzie's dad has aged into major The Dude vibes. (Let us pray for an obligatory "parents come for a dinner to express their concern about their daughter's life trajectory" episode.)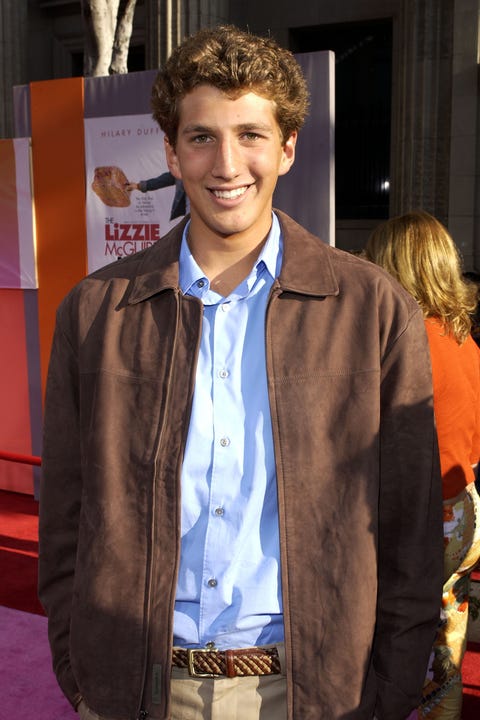 Clayton Snyder in 2003
Clayton Snyder played Lizzie's longtime crush, Ethan Craft, in the original series. Snyder's pictured at the premiere of The Lizzie McGuire Movie in 2003 looking every bit the Disney vision of what a popular, crush-worthy middle schooler would look like.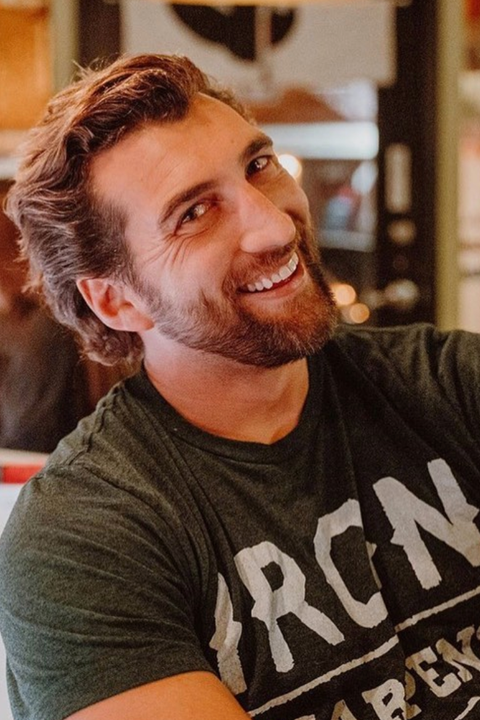 Clayton Snyder in 2019
Clayton Snyder doesn't make a ton of public appearances these days, but his Instagram game is strong. Here he is in November 2019 looking all grown up...and fine as hell.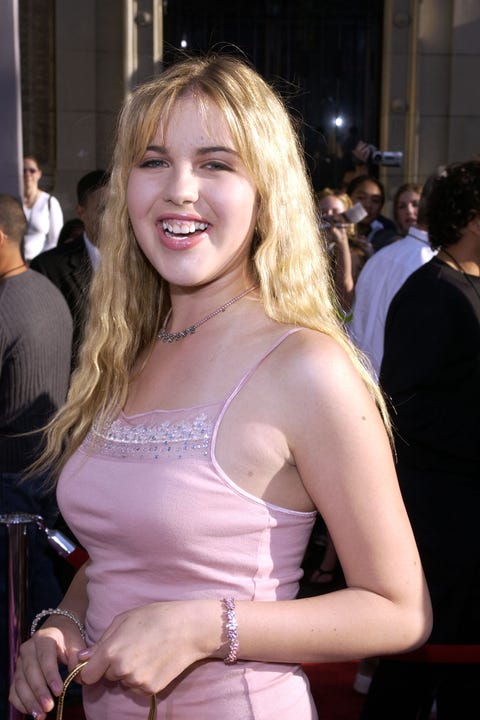 Ashlie Brillault in 2003
Ashlie Brillault played Lizzie's popular girl nemesis, Kate Sanders. She looked all kinds of adorable at the 2003 premiere of The Lizzie McGuire Movie.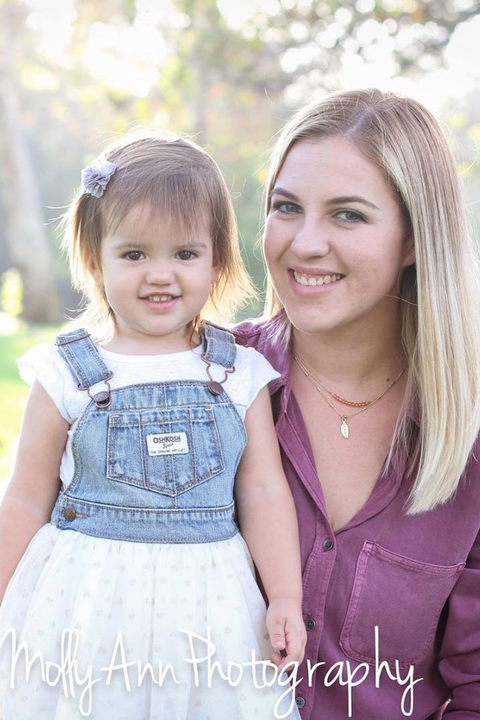 Ashlie Brillault in 2017
Brillault really didn't act after Lizzie McGuire—she doesn't even have a Wikipedia page. Her Instagram is equally sparse, with just two photos: a Lizzie throwback shot and this picture from 2017.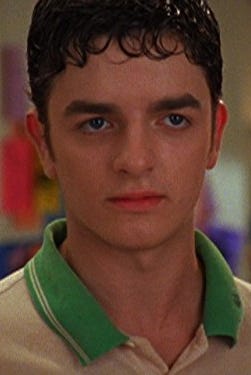 Kyle Downes in 2001
Kyle Downes played Larry Tudgeman, a stereotypical geek with a big crush on Miranda. Here he is on the show in all of his geeky glory.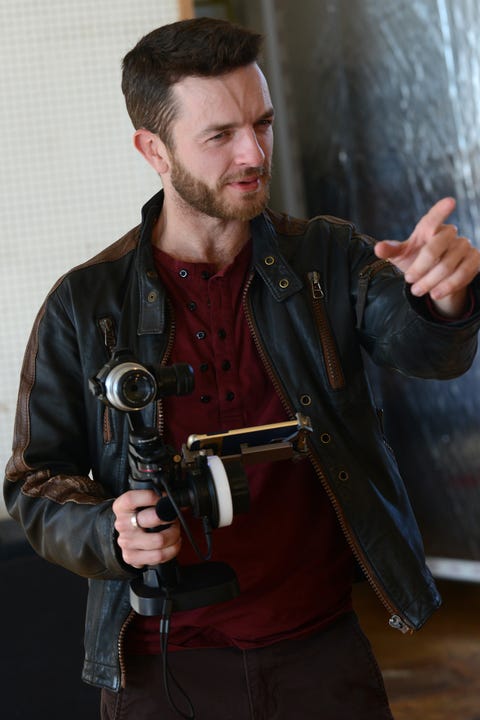 Albert L. Ortega
Getty Images
Kyle Downes in 2016
Downes grew up to be a director (his AV club geek alter ego would be proud), pictured in action behind the camera in 2016. Maybe he can direct an episode of the reboot even if he won't reprise his role for the show?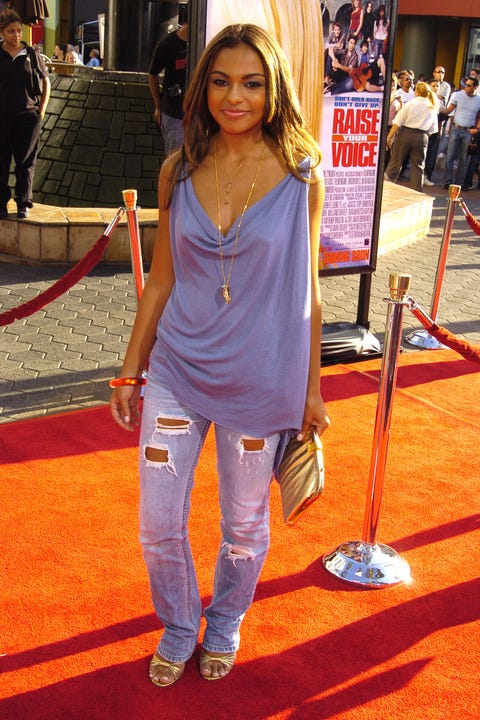 Davida Williams in 2004
Davida Williams played Claire Miller, Kate's BFF and fellow cheerleader, on Lizzie McGuire. Here she is at the 2004 premiere of Raise Your Voice (another iconic Hilary Duff movie).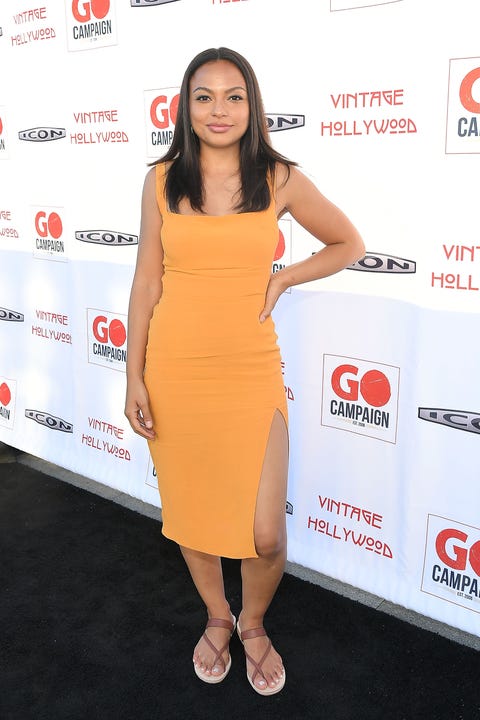 Charley Gallay
Getty Images
Davida Williams in 2019
These days, Williams is as gorgeous as ever as seen here in a pic from a red carpet event in June 2019.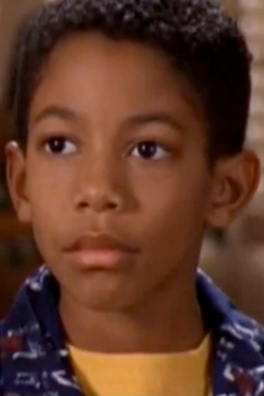 Christian Copelin in 2001
Christian Copelin played Matt McGuire's silent scene-stealing best friend, Lanny, on Lizzie McGuire.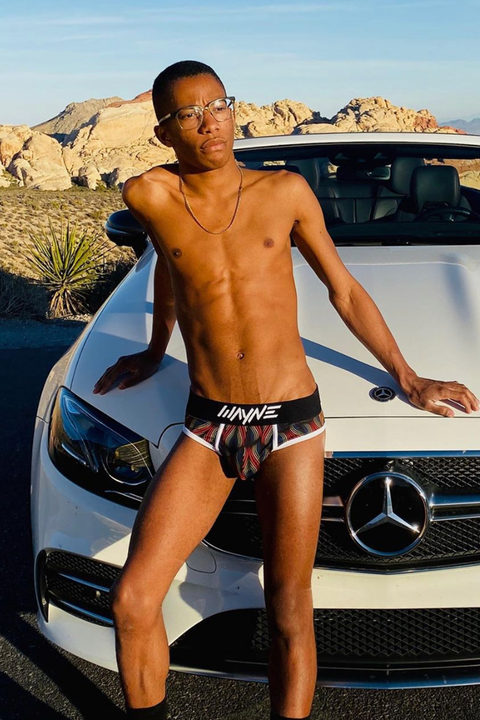 Christian Copelin in 2019
In 2019, Copelin is ALL grown up and showing off his impressive abs on Instagram. Lanny could legit be a love interest for Lizzie in the reboot and absolutely no one would be mad about it.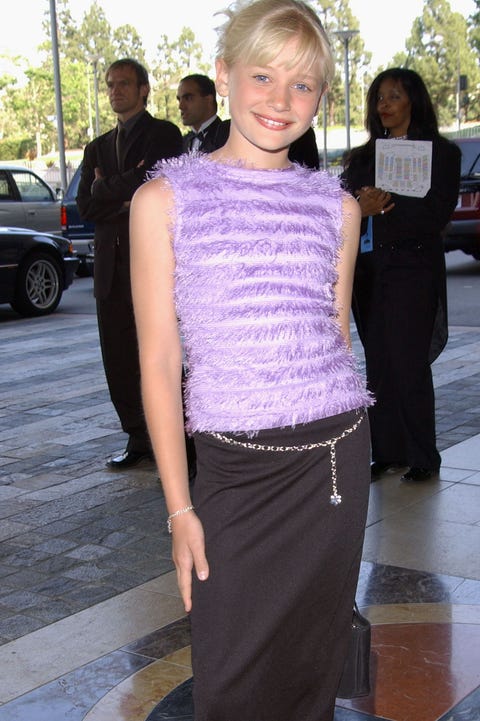 Sebastian Artz
Getty Images
Carly Schroeder in 2002
Carly Schroeder played another one of Matt McGuire's friends—troublemaker Melina. TBT to her during the Lizzie days.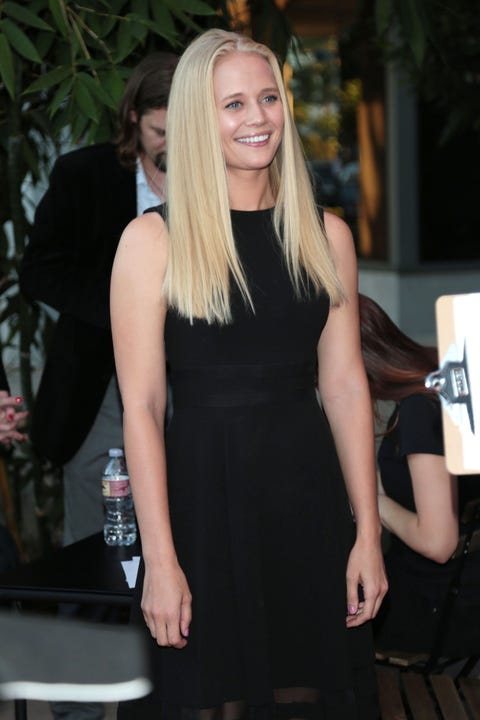 Carly Schroeder in 2018
Schroeder has been working steadily since Lizzie. Here she is out and about in Los Angeles in 2018 looking gorgeous and grown up.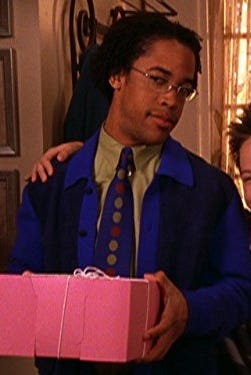 Arvie Lowe Jr. in 2001
Arvie Lowe Jr. played Lizzie's cool teacher, Mr. Dig. This is him on the show.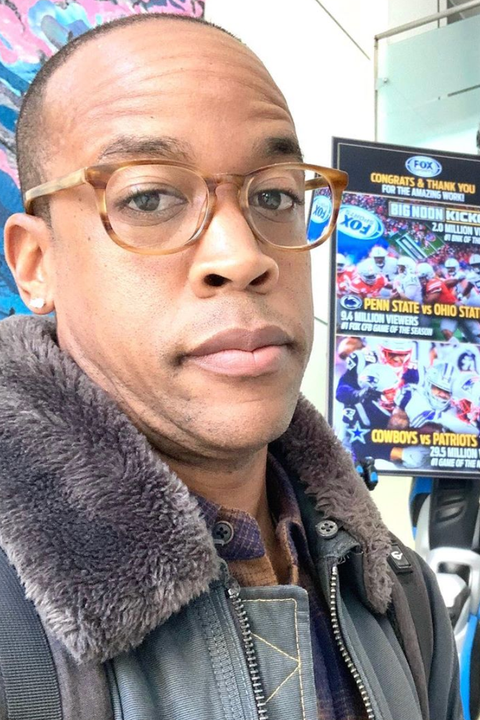 Arvie Lowe Jr. in 2019
Like many other Lizzie alums, Lowe is on Instagram and low-key killing it. This is him in November 2019 still looking like the cool middle school teacher he'll always be to us.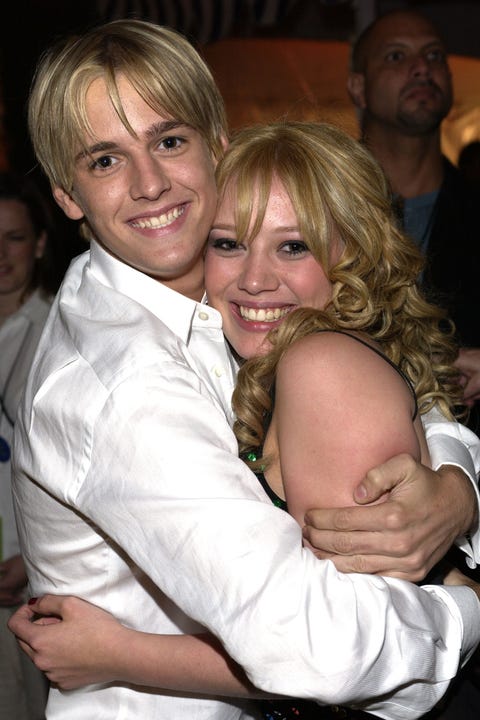 Aaron Carter in 2003
Merry Christmas, Lizzie McGuire! Remember when Aaron Carter and Hilary Duff were a thing? Just kidding—if you care about Lizzie McGuire at all, that's a pop culture tidbit you'll never be able to forget. Aaron wasn't a regular cast member of the series, but he did guest star in the show's Christmas episode one year. Here he is with Duff at the Lizzie McGuire Movie premiere in 2003.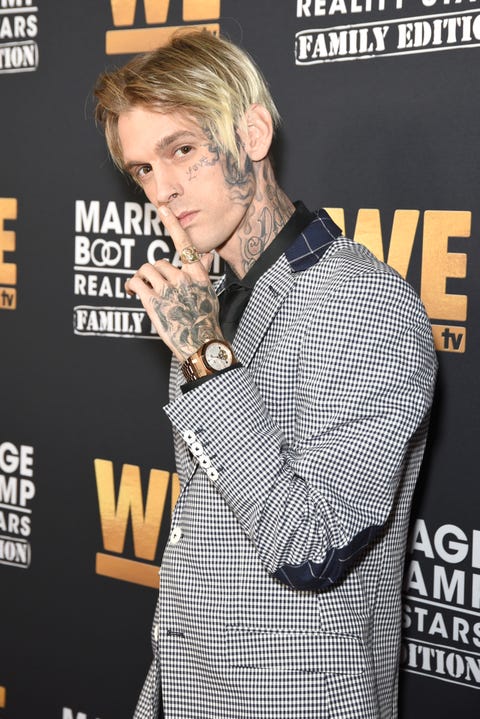 Aaron Carter in 2019
Carter is still around today, albeit a much more heavily-inked version than Lizzie McGuire fans saw back in the day. Here he is at a red carpet event in October 2019.
This content is created and maintained by a third party, and imported onto this page to help users provide their email addresses. You may be able to find more information about this and similar content at piano.io