The Best Celebrity Instagrams From the 2020 Emmy Awards
"No bra? No heels? NO PROBLEM."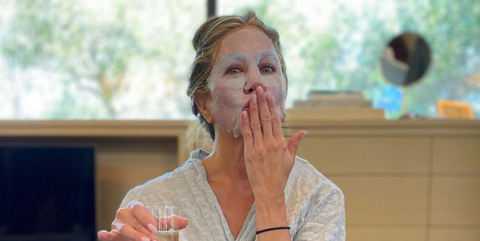 One of television's biggest nights, the Emmys, is finally here. The event may look a little different from years past—scratch that, it's going to be a lot different. But that doesn't mean our favorite celebrities won't be going all out from the comfort of their couches for the totally virtual event. Ahead, look at how your favorite celebs are celebrating (or getting ready for) the virtual Emmys.
This content is created and maintained by a third party, and imported onto this page to help users provide their email addresses. You may be able to find more information about this and similar content at piano.io