Kate Hudson Singing Prince's 'Nothing Compares 2 U' Will Totally Blow You Away
Guys, she can SING.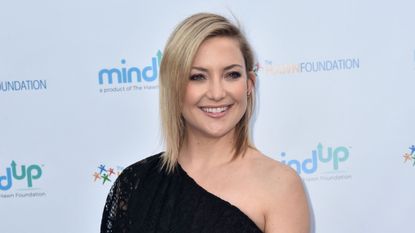 (Image credit: Getty Images)
Last night, Kate Hudson showed off her vocal chops—and I have to say, it was actually, really impressive. Sure, this isn't the first impromptu performance Hudson has given. The actress has been known to belt out a tune now and again when the occasion presents itself. (See here and here, for example.) Plus her lip-syncing skills are kind of amazing. And I guess she did have a singing scene in the movie NINE back in 2009… But still, I had no idea she could sing sing.
Hudson hopped on stage at her mom Goldie Hawn's annual Love In For Kids event on Friday evening and delivered a legitimately beautiful cover of Prince's song "Nothing Compares 2 U."
Listen for yourself below and prepare to be straight-up stunned:
Follow Marie Claire on Facebook for the latest celeb news, beauty tips, fascinating reads, livestream video, and more.
I am an experienced editor, writer, and creative strategist, specializing in fashion, beauty, and lifestyle content for digital media outlets, as well as video and social platforms. While I currently operate as a freelance contributor/consultant, with such clients as The Zoe Report, my 10+-year background in the industry was cultivated at the dot-coms of elite publications, including Harper's BAZAAR, ELLE, and Marie Claire.