The Ultimate Lilith Fair Concert Lineup
Marisa Meltzer picks her fantasy dream team, including Lady Gaga, of course!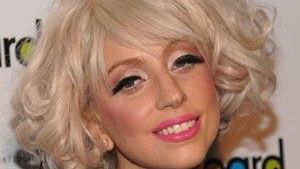 (Image credit: Dimitrios Kambouris/WireImage.com)
When Lilith, Sarah McLachlan's touring all-female music festival of the late '90s, announced its comeback last fall, some women greeted its return with something less than open arms.
On the blog The Sexist, Amanda Hess wrote that "this was an event for people who wanted to shell out cash to listen to Sarah McLachlan and thirty of her closest musical artists play for hours and hours and hours—sometimes simultaneously." And yeah, if your musical aesthetic deviated from the "Massengill meets Celestial Seasonings" vibe of McLachlan and her crew, then maybe there wasn't much to celebrate about its return.
But this year, the festival has made some real efforts to be diverse, with Cat Power, Ke$ha, The Gossip, Loretta Lynn, Sia, Heart, Janelle Monae, and The Bangles all slated to play. It's a great start, and it's enough to get me to wash my This Is What a Feminist Looks Like T-shirt and buy tickets with my BFF.
But I still can't resist putting together a Lilith dream lineup in my head. My only qualifications were that the key band members all needed to be alive and that they needed to be fronted by a woman. Who would be on your all-star Lilith team?
Beyoncé
Carrie Underwood
Tori Amos (playing the entirety of Little Earthquakes)
Paramore
Stevie Nicks
Joni Mitchell
Patti Smith
The Runaways (reunion show)
Hole
Bikini Kill (reunion show)
Evanesence
MIA
Corin Tucker
Nicki Minaj
Vivian Girls
Sleigh Bells
tUnE-yArDs
Marisa Meltzer is the author of Girl Power, and you can find her on Tumblr.
Celebrity news, beauty, fashion advice, and fascinating features, delivered straight to your inbox!