Adele Wore a Rainbow Flag and Dedicated Her Performance to the Orlando Shooting Victims
The singer said the attacks have "completely broken my heart."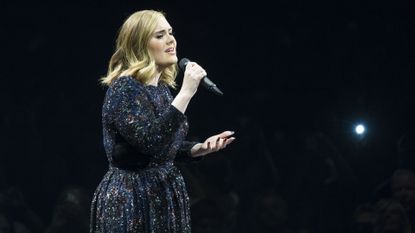 (Image credit: Getty Images)
Like many of us, Adele is still reeling from the terrible mass shooting at a gay nightclub in Orlando that claimed 49 lives and left several others hospitalized. Just last week the singer was moved to tears when dedicating her show to the victims of the attack.
During a performance in Antwerp, Belgium the singer held up a rainbow flag that was tied to her waist while dedicating her performance to the victims of the shooting. By the end of the song, she was wrapped around her, with her hands clutching the banner to her chest.
The 28-year-old vocalist said the attacks have "completely broken my heart" before she performed "Make You Feel My Love" in memory of those who died. The audience also obliged Adele's request to make a "sky of stars" by holding up their cellphone lights
The whole thing was incredibly beautiful, watch it in full below: