Meet the Woman Teaching Hollywood How to Use Mind Control
It's the new swag.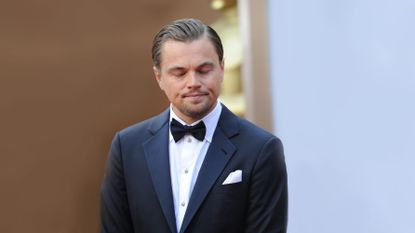 (Image credit: Archives)
Marie Claire Newsletter
Celebrity news, beauty, fashion advice, and fascinating features, delivered straight to your inbox!
Thank you for signing up to Marie Claire. You will receive a verification email shortly.
There was a problem. Please refresh the page and try again.
Inside the fabled "Everyone Wins at the Oscars" nominee gift bags—amidst a $12,500 glamping vacation, $1,200 Matrone bicycle, $25,000 worth of custom furniture, $4,068 L.E.D. light therapy, and many more big-ticket prizes—is a $20,000 session with Olessia Kantor, a mind-training expert to the stars and founder of EnigmaLife.com.
Kantor will be flying out to each nominee's home for a private session, during which she will give them a 2015 horoscope reading, analyze their dreams, and teach them mind control techniques. Naturally, it's the latter that perked up our ears because 1) That's a hot Hollywood commodity if we've ever heard one and 2) We could use a few tricks of our own.
Post-Oscars we hopped on the phone with Kantor and she gave us the skinny on her Oscars swag bag services, how mind control really works, and what it's like to train the psyche of Tinseltown's finest.
Marie Claire: First, off we're curious—have any celebrities already made their appointment with you?
Olessia Kantor: No, not yet. But honestly, we didn't anticipate them reaching out just yet. It usually takes a couple days.
MC: Ah, yes. They might still be nursing Oscar night hangovers.
OK: Yes, exactly. [Laughs]
MC: So, what is your definition of mind control versus how it's been portrayed in a mainstream sense?
OK: Mind control is a strong term and has a certain connotation, but I see it is as control over your mind—training it to become as fast, sharp, and quick as it can be when you need it. There are over 200 various exercises for brain training. Basically, the mind is like a muscle in the body and it's like going to a gym daily to train the muscles. What I'm doing is offering straightforward and simple training to sharpen the mind and make the person confident in everyday life. Once you start to excel in training, there are techniques that will allow you to dominate any conversation among any number of people.
MC: How might you customize mind-training techniques for a celebrity?
OK: Given the crowd celebrities rotate in and the challenges they face in their daily life, I plan to focus on mainly mood-enhancing techniques. For one, there's color mantra, where different colors influence moods in different ways. You can visualize certain colors to achieve the emotional state you need in a matter of seconds, whether you need to calm or energize yourself. There's also the "scan and gaze" technique, which basically trains your brain to, upon entering a room, scan it and notice every minuscule detail within a matter of seconds. This said, I offer my techniques based on the individual and whatever challengers he or she faces.
MC: Can normal people like us relate to the anxieties celebrities seek to address?
OK: The emotions are all the same, you know. I deal with an emotion, not the cause. Regular people might get frustrated by a traffic jam, a celebrity might be frustrated at losing an Oscar nomination. In the end, it's still the same frustration.
MC: Where do you usually visit celebrities?
OK: I usually travel to them, sometimes when they're on vacation. Warm places tend to make them open up. I've been to many exotic countries.
MC: Fresh off the Oscars, we're wondering: can a red carpet gown choice correlate with mind control?
OK: Absolutely. The color of the gown, as well as the style itself, can play a vital role on what kind of impression. It's similar to what you might teach your readers, the same basic principals apply to what image you want to portray. It's about knowing the colors—when you want to make a statement, go with bold colors like yellow or red. If you want to portray serenity and calmness, go with blue, greens, and purples.
MC: Lastly, what kind of mind control techniques can we incorporate into our daily lives?
OK: Color mantra! It's a very straightforward technique, but at the same time, it's very useful and can be used by anyone, anywhere in any situation. And since the modern world suffers from attention deficit, a good technique is to pick up a small object, study all of its detail, put it away, then take a piece of paper and try to describe everything that you remember from this object. Put it back in front of you, then compare. You'd be surprised how much you miss. Eventually, you improve the complexity of the object you're describing to yourself. These things train your brain to focus on tiny details.
Go to EnigmaLife.com to check out Kantor's additional mind-training techniques, as well as horoscopes, dream analysis, and more.
You should also check out:
Idina Menzel Got Back at John Travolta for That Whole "Adele Dazeem" Thing
Anna Kendrick Already Stole the Show at This Year's Oscars
There Were Some...Bizarre Things Happening on the Oscars Red Carpet Tonight
Celebrity news, beauty, fashion advice, and fascinating features, delivered straight to your inbox!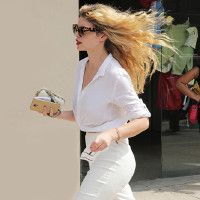 Lauren is the former beauty editor at Marie Claire. She love to while away the hours at coffee shops, hunt for vintage clothes, and bask in the rough-and-tumble beauty of NYC. She firmly believes that solitude can be a luxury if you've got the right soundtrack—that being the Rolling Stones, of course.