The 'Trainwreck' Team Just Spoofed Amy Schumer's Kim and Kanye Prank
And they kill it.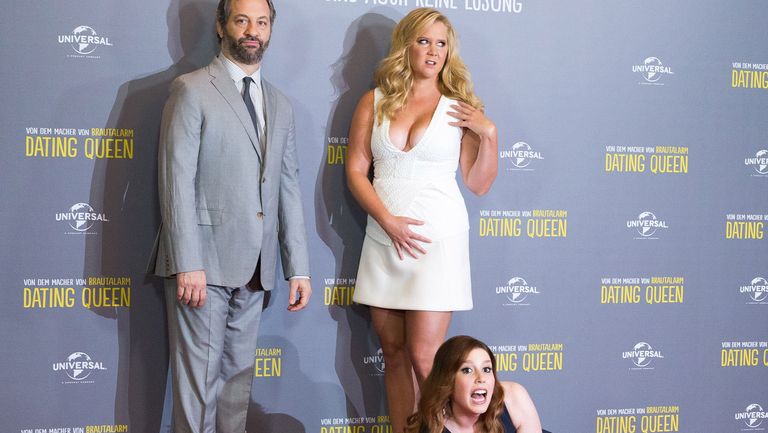 (Image credit: Archives)
Update, 8/11: Amy Schumer isn't done with the joke *quite* yet. Nearly 4 months after she pranked Kanye West and Kim Kardashian West at the Time 100 Gala by pretending to fall in front of them on the red carpet, she was at it again. But this time, the tables were turned.
AsPeople reports, Trainwreck director Judd Apatow and co-star Vanessa Bayer filled in as Kanye and Schumer, respectively, while Schumer took the role of Kim Kardashian West. And, well, the photo speaks for itself.
Original story, 4/22: Amy Schumer, you beautiful soul, you. While at last night's gala to celebrate Time's 100 Most Influential People, the comedian played a prank on Kim and Kanye in the easiest, most juvenile way ever—by pretending to fall on the red carpet—for all the laughs. (Mostly from everyone else who was NOT Kimye, which made it even more hilarious.)
Three things to note about these photos:
You should also check out:
Amy Schumer Is One of the Best Comedians Out There, and This Set Is Proof
Rihanna Prank Serenades Jimmy Kimmel, Throws Money and Confetti on Him While He Sleeps