Rashida Jones Takes on the Sex Industry in Her New Doc: "Forty Percent of Porn Is Violent Against Women"
Hot Girls Wanted just hit Netflix, and the Rashida Jones produced documentary shines a pretty unflattering light on amateur pornography. We chatted with Rashida about the exploitation of teens in porn, and the reality of working in an industry where violence against women is considered a turn-on.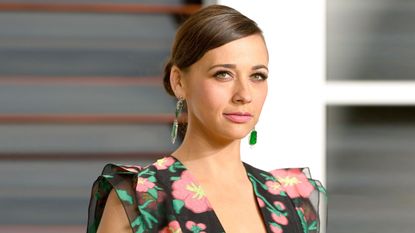 (Image credit: Archives)
Why did you want to produce Hot Girls Wanted––what drew you to the topic?
"I've been interested in the conflation of pop culture and porn, which seems to have reached this boiling point in the past couple years. To me, the subject matter of the movie is a perfect example of how that's happened. These 18-year-old girls leave their homes and go to Miami to pursue the promise of glamour through the world of porn because of what they see culturally. Then they get there and obviously the reality is different."
Do these girls feel exploited? Do any of them view their pornographic work in a feminist, pro-sex light (like Duke Porn Star Belle Knox), or is that impossible when it comes to amateur porn's inherently exploitive nature?
"This is not to make any claims about the porn industry at large, or even the amateur porn industry at large. But there is certainly a certain population of girls who do feel taken advantage of––even though there is consent, even though they do have a choice, even though they do flock to Miami to pursue this industry. One of the girls in the film was talking the other day about how you get there and you're not comfortable doing something, but there are all these people and pressure. The coercion and the guilt overrides what they really want, which is to leave.
Yes, it does feel like a subtle and progressive exploitation; but I can't make claims about it being impossible to feel empowered, because I do think that lots of women (especially women who are not teenagers) do feel comfortable and good about their bodies, and do feel that being sexual––whether it's on screen or in private––makes them feel empowered. I would never take that away."
As you said, these girls are often coerced into doing things they don't want to do––especially when it comes to sex acts like "facial abuse." When does porn cross the line to actual abuse?
"If you ask people who work in porn, who are protecting their industry, they would tell you that they're actresses and the circumstances are fake. But the physical abuse that has to happen to achieve that level of discomfort, it's really hard to argue with that. Women are forced into blow jobs, they're being forced to vomit, and they're crying.
Forty percent of porn is violent against women. Belle Knox was very outspoken about her empowerment, but most people haven't seen her facial abuse video. It's really hard for me to accept for that to be an empowering thing for women. Maybe it is, I can't make judgements on everybody's psychology, but I don't know if putting that out into the world is empowering for women.
There's an equation of money equals power. That's the key to why everybody feels like it's okay. 'If I'm getting money then that money makes me powerful.' That's ignoring so many of the other psychological, emotional, physical and physiological costs."
How can the industry change for the better and be more pro-women?
"'Teen' is the most searched word in porn. The greatest thing would be to up the age of consent to 21, but the odds of that are pretty low considering the marketplace is looking for teens. They don't want all their sanctities to be destroyed. So, age regulations, and creating some sort of regulation in terms of representation and license. It's also about education. That for sure is something everybody can agree on, whether you're pro or anti-porn. There's a real lack of education in schools and with parents. They don't know how to talk to their kids about porn. We have to preemptively have that conversation."
Was researching the movie and talking to these girls emotionally difficult, or even disturbing, for you?
"Yeah, I found it really disturbing. I was really shocked by how much violence is in porn. I'm trying to wrap my brain around the psychology that's creating a demand in the market for that. It's a pretty disturbing desire. Listen, it could just be a super animalistic, dark, subversive thing –– I'm just not sure why there hasn't been some sort of way to parse it all out."
How do you feel about the state of feminism in Hollywood? There's still such a discrepancy in pay between men and women.
"I think any progressive movement is going to have a lot of in-fighting. That's certainly true of feminism. To me, it would be great to decide on some commonality because it feels like anytime someone speaks out, there are twenty other dissenting opinions that cut through any good that can be done. And listen, I'm guilty of that too. I think everyone is really passionate about what it is that women need to move forward. But the thing I do know is that the conversation needs to stay open. The bottom line is the fact that we're having the conversation. The fact that there are so many great women out there who are so outspoken is a huge win for feminism."
See Hot Girls Wanted on Netflix now.
Celebrity news, beauty, fashion advice, and fascinating features, delivered straight to your inbox!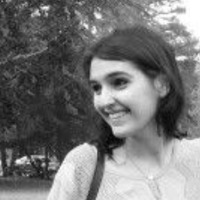 Mehera Bonner is a celebrity and entertainment news writer who enjoys Bravo and Antiques Roadshow with equal enthusiasm. She was previously entertainment editor at Marie Claire and has covered pop culture for over a decade.