Kim Kardashian Finally Explains Those Bizarre Photos She Shared During 'Lemonade'
Well, that's one mystery from last weekend solved.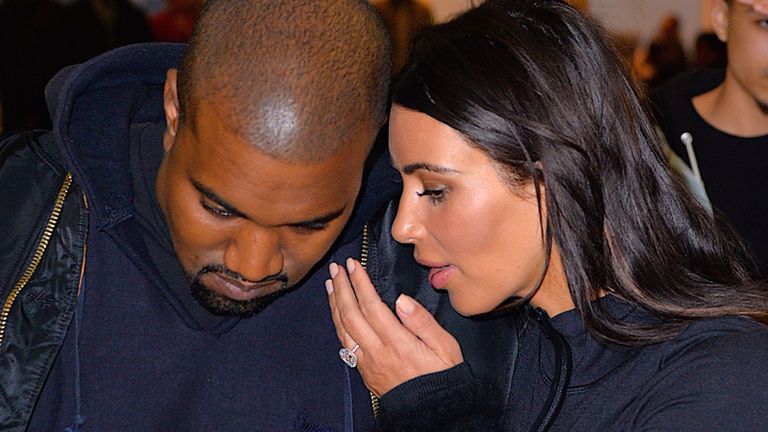 (Image credit: Getty Images)
All anyone could talk about over the weekend was the release of Beyoncé's explosive visual album Lemonade. So when Kim Kardashian posted a bizarre countdown of 15 super-sexy, black and white photos on Twitter and Instagram just minutes after the special hit HBO, many fans accused her of desperately trying to get attention and usurp Queen Bey's thunder.
Now, she's finally explained the meaning behind these controversial images on her app. First, she admitted that they were a little out there.
"I don't think I've ever gotten so many text messages from friends asking if I was drunk, LOL!" she wrote. "My mom even called me, frantic, when I posted that close-up photo of my boobs, asking me where it came from. She thought someone had hacked my phone."
Nope! It turns out the photos are from the Dave Grutman wedding that she and Kanye attended in Miami over the weekend. It had been a while since she'd seen some of her friends, so they decided to have fun the Kim Kardashian way and take a bunch of, well, avant-garde pics.
"It was a different way to capture moments from the night," she wrote. "We were all so into snapping and coming up with different ideas. Even though Kanye doesn't have an Instagram, he does the best job taking photos and choosing the right angles."
Afterwards they went to Soho House and ran into David Beckham and included him in the photo project. Bonus points if you can figure out which limb is his, based on the tattoo:
Follow Marie Claire on Facebook for the latest celeb news, beauty tips, fascinating reads, livestream video, and more.