Liza Weil Teases 'Gilmore Girls' Revival: "The Way It Ends May Feel Open-Ended"
Deep breaths...deep breaths...*hyperventilates in corner*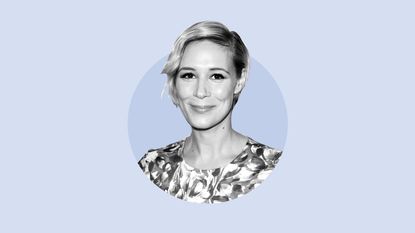 (Image credit: Design by Mia Feitel)
Marie Claire Newsletter
Celebrity news, beauty, fashion advice, and fascinating features, delivered straight to your inbox!
Thank you for signing up to Marie Claire. You will receive a verification email shortly.
There was a problem. Please refresh the page and try again.
Much like Thanksgiving pie, Netflix's Gilmore Girls revival is just days away, so go ahead and take a minute to scream internally. The series is shrouded in mystery, but MarieClaire.com got a chance to speak with Liza Weil (AKA Paris Geller), and guys. Not only did she have a fascinating take on how Gilmore Girls might handle important social issues ('cause you better believe Rory and Lorelai are feminists), she dropped what we consider a pretty big spoiler about how the revival might end.
Marie Claire: Gilmore Girls was made during a time when TV just couldn't be as progressive. But in real life, Lorelai, Rory, and Paris would be discussing all the things my friends and I talk about: sexual assault, Black Lives Matter, a woman's right to choose. We've seen glimmers of topical subjects on Gilmore Girls (that Planned Parenthood poster in Rory's dorm), but will the revival push things even further?
Liza Weil: I'm only aware of the few episodes I've done—it's shrouded in such secrecy that I haven't even been able to read the other two episodes. But the ones Paris is a part of, yes, I think it's safe to say Gilmore Girls might go a little blue in places it may not have been able to go. It's handled really well. Amy Sherman-Palladino and Dan Palladino really use that freedom to their benefit.
MC: In the original series, I loved that Paris rejected (or tried to reject) Doyle in order to prioritize her career. Gilmore Girls was really ahead of its time with gender role reversals—especially given that it was aimed for teens. Looking back, do you appreciate how progressive the show was?
LW: I think that Gilmore Girls did so many things well, and it was a very feminist show in a time when that wasn't really being portrayed at all. The show made it cool to be a smart girl. That certainly wasn't happening at the time—you were surrounded by beauty shows and teen soap operas. Gilmore Girls felt very apart from everything else that was happening. I felt very lucky to be able to be on a show dealing with those issues. I was proud. I was still young, and to have somebody like Amy making me aware of those ideas—it really did form me.
MC: The most popular Gilmore Girls question is Team Logan or Team Jess, but do you find it strange that some fans assume there are only two options for adult Rory?
LW: That's very well-handled. Amy comes to it from the point of view that none of those previous boyfriends were the right person for Rory. They served a purpose for her during that time in her life, and she hasn't necessarily found "the person" yet. Of course, it's a television show and there are so many beloved characters, and people have a tendency to romanticize a notion of "maybe there's somebody who can loop back around, isn't that a lovely idea?" In the world of Stars Hollow, there's an aspect of that which could work. But Amy does a really, really smart thing in terms of how she's portraying Rory. I was very impressed with how she was able to tap into those periods in life where you're feeling a little lost and unsettled. I think you'll find these people are still trying to figure it out in a lot of ways.
MC: A lot of actors (read: everyone on Friends) seem frustrated that they persistently get asked about one iconic show when they have an entire body of dynamic work. Do you find the constant association with Paris frustrating, or do you appreciate it?
LW: It's a lot of feelings, I think, when people so strongly associate an actor with a character they play—but the main feeling is I feel very happy that I've been able to play somebody that people connect so strongly to. That's overall a very good feeling. There's the sweet and the sour, I guess. It does sting a little bit. Your insecurity as an actor maybe seeps in, but ultimately I think it's a very lovely thing. It doesn't happen that often. It's mostly good, I'm fine with it.
MC: Are you anxious about how built up the revival is?
LW: I was completely freaked out to go back. I haven't played this person in 10 years. I'm a very self-critical and nervous person anyway, so it was daunting. Amy and Dan have such strong voices, and the characters are so well-formed in their writing, but yeah, I feel a considerable amount of pressure. The die-hard fans out there were really craving a different kind of ending than was given to them, and Amy and Dan have come up with some satisfying things. But you can't please everyone, I'm sure there's going to be some haters.
MC: Who do you think Paris is voting for? She gives off major Hillary vibes just in her own personality.
LW: Hands down, 100 percent, she's with her. I don't have any question about her allegiance with Hillary. It may be too spot on, but I think it's accurate.
MC: Would you do another installment?
LW: If we would do more? Yeah, I think we would. Certainly, if Amy and Dan were at the helm of it, I think that's very appealing. And I think that you may find that the way it ends may feel open-ended. We'll see.
Follow Marie Claire on Facebook for the latest celeb news, beauty tips, fascinating reads, livestream video, and more.
Celebrity news, beauty, fashion advice, and fascinating features, delivered straight to your inbox!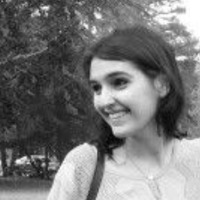 Mehera Bonner is a celebrity and entertainment news writer who enjoys Bravo and Antiques Roadshow with equal enthusiasm. She was previously entertainment editor at Marie Claire and has covered pop culture for over a decade.