14 Characters Who Got Completely Shafted in the 'Gilmore Girls' Revival
What does Amy Sherman-Palladino have against Lane?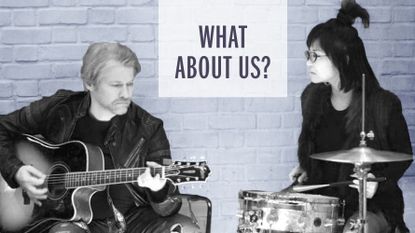 (Image credit: Netflix/Design by Betsy Farrell)
Marie Claire Newsletter
Celebrity news, beauty, fashion advice, and fascinating features, delivered straight to your inbox!
Thank you for signing up to Marie Claire. You will receive a verification email shortly.
There was a problem. Please refresh the page and try again.
Gilmore Girls: A Year in the Life gave us a chance to catch up with some of our favorite fictional people from Stars Hollow, Hartford, and even Yale. In some cases, this was a wonderful experience (see: Luke and Lorelai's relationship and literally everything about Paris). In others, said experience was the actual worst (see: World's Worst Journalist/Decision-Maker Rory Gilmore).
But sadly, some characters who are near and dear to our hearts were handed a truly awful 2016. Here are 14 Stars Hollow denizens who were completely shafted by the revival—whether it was in the form of a head-scratching storyline, a pointed absence, or a "WHY, Amy Sherman-Palladino, WHY"-inducing disappointment.
1. Sookie
Sookie is the heart and soul of Gilmore Girls, and while her lack of onscreen presence during A Year in the Life is understandable (the struggle to get now-A list Melissa McCarthy back was well-documented), her role in the revival is almost nonsensical.
The official story is that Sookie's on sabbatical at Dan Barber's Blue Hill Farms, working on the evolution of fruits and vegetables. Since Sookie is a well-established flake, it's believable that she would disappear for two years. But not to grow food. To cook it. Always to cook it.
2. Jackson
Poor Jackson. With Sookie largely out of the picture, it makes sense that her husband wouldn't have a ton of screen time—but how great would it have been to see Jackson argue about produce with one of the Dragonfly's many celebrity guest chefs? Or, you know, have any presence whatsoever aside from a 30-second conversation that simply serves to explain Sookie's absence.
3. Lane
Out of all of the characters who didn't get the revival treatment they deserved, Lane takes the cake. I've never been a fan of her storyline from the final season, but to see it played out a decade later is somehow even more depressing. Sure, Steve and Kwan are adorable and she's clearly a great mom, but Zack is unhappy (more on that later), and Hep Alien seems to be more of a hobby than a real pursuit. I wanted Lane to get the chance to rock—and not just on church basement tour organized by her mother. Her go-to move in the revival is the shrug of a woman who has given up and accepted her lot in life.
4. Zack
When we meet circa-2016 Zack, he looks physically rundown (raising twins can do that to you), and he's vocally unhappy about how his life as a businessman has turned out. It's respectable that Zack is putting his family first, but you also get the sense that he regrets every life choice he ever made. It's, well, a bummer.
5-6. All of Hep Alien, actually
Brian doesn't seem to live with Lane and Zack anymore, but we see him ask about crashing in the spare room, so I'm a *little* concerned that he's homeless and couch-surfing at 32. Meanwhile Gil, the forever-happy Hufflepuff of Hep Alien, seems just as thrilled as ever. Guess we don't have to feel sorry for him, but it's a little sad that he didn't go further with his music.
7. Lulu
Lulu's been loyally by Kirk's side for more than a decade. She even considering carrying his spawn child, and all she gets is a lame cameo working as an usher at the movies? Lulu deserves better–especially considering her guy gets more screen time than anyone not named Gilmore.
8. Max Medina
Wait. If Lorelai's ex Jason "Digger" Stiles got his in the revival, why didn't Max Medina at least deserve a mention? Headmaster Charleston could have name-dropped him when trying to sell Rory on becoming a teacher at Chilton. Or Max could've even shown up to give Rory some much-needed life advice. A thousand yellow daisies doesn't get you much these days, apparently.
9. Tristan
Speaking of Gilmore love interests, you may have noticed that Tristan makes an appearance—albeit the weirdest and briefest of all. Paris spots him at the Chilton alumni day, prompting her bathroom freakout. The freakout is so good that you forgive Amy Sherman-Palladino for recasting Tristan and barely trying to hide it, but still we have questions: What's Tristan up to? How did military school change him? And why bother bringing him up at all if this is what we're going to get? Just, WHY.
10-11. Madeline and Louise
Francie gets a scene and Madeline and Louise don't even get a mention? Way harsh, ASP.
12-14. Robert, Finn, and Colin
Fans are pretty divided on The Life and Death Brigade in general, especially after the group's trippy sequence in A Year in the Life. But after the gorilla masks come off and the night club-buying is finished, Rory takes a (weird) moment to say goodbye Wizard of Oz-style, and it's clear that none of them have changed since Yale. Maybe a little growth would help these guys feel less like caricatures and more like real humans the fandom could get behind? Just a suggestion.
Follow Marie Claire on Facebook for the latest celeb news, beauty tips, fascinating reads, livestream video, and more.
Celebrity news, beauty, fashion advice, and fascinating features, delivered straight to your inbox!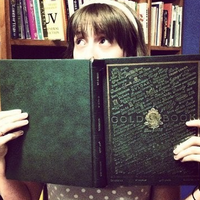 Kayleigh Roberts is a freelance writer and editor with more than 10 years of professional experience. Her byline has appeared in Marie Claire, Cosmopolitan, ELLE, Harper's Bazaar, The Atlantic, Allure, Entertainment Weekly, MTV, Bustle, Refinery29, Girls' Life Magazine, Just Jared, and Tiger Beat, among other publications. She's a graduate of the Medill School of Journalism at Northwestern University.