The Final Trailer for 'Stranger Things' Is Here and the New Monster Is *Terrifying*
Plus, everything you need to know about Season 2.
Update 10/13: Netflix dropped the final trailer for Stranger Things Season 2, and we simply cannot deal. Watch above.
Original spoiler-filled story: Netflix's nostalgic, 1980s-set thriller Stranger Things became an instant hit when it dropped in July 2016. We couldn't get enough of the twists and turns in Season 1, but the last episode only left us craving more. Here's everything you need to know about Season 2, and warning: Spoilers below.
The one thing we've know for sure for a while is that Stranger Things Season 2 would come out this year. When Netflix revealed that Stranger Things had been renewed last August, said revelation came in the form of a video sharing the following info: 1) the Season 2 episode titles, 2) the fact that the second season will take place in 1984, and 3) that it'll arrive in 2017.
Some sources initially reported that the new season would drop in July. Based on the filming schedule, however, a summer release was possible (and not unlikely, since Season One was released in the summer).
The show's Super Bowl commercial promised a Halloween release (and a world turned upside down):
However, the release date appears to have been pushed up a bit. According to a new teaser, Season 2 will drop on October 27, which is still just in time for Halloween, if not on All Hallows' Eve itself:
Some doors can't be closed. #StrangerThings2 arrives on October 27. pic.twitter.com/NALL5HQalgJuly 11, 2017
See more
In addition to the creepy teaser, Netflix also dropped an equally-creepy new poster for Season 2, complete with the release date of course:
Later, in August, Netflix released a new series of character posters that will make your '80s Spielberg nostalgia run so high:
The next teaser trailer Netflix released featured President Ronald Reagan:
Heroes are born in the strangest of places. pic.twitter.com/CbKmdXF5LoAugust 26, 2017
See more
One of the biggest tidbits Netflix has shared about Season 2 is the names of the nine episodes. Here they are, in all their intriguing glory:
MadMax
The Boy Who Came Back To Life
The Pumpkin Patch
The Palace
The Storm
The Pollywog
The Secret Cabin
The Brain
The Lost Brother
We also know that Season 2 will pick up thematically where Season 1 left off—with Will vomiting up a slug. Noah Schnapp, who plays Will, told Vanity Fair, "In the last episode, I threw up a slug, so Season 2 begins with what happens from there. There may have been some effect on him. I may or may not have turned into a monster. You'll have to watch to find out."
The story might be picking up with #SlugWill, but it won't start directly after the events of the Season 1 finale. We learned in Netflix's teaser for Season 2 that it will take place in the fall of 1984, about a year after.
Expect the show to take full advantage of its Halloween setting for Season 2—earlier this year, star Finn Wolfhard told People that the second season will be even scarier than the first.
"[It will be] a lot more horror-oriented," he said. "I think people are going to like it more than the first season…there are going to be some challenges that the characters face that are real. That are disturbing."
Director Shawn Levy confirmed to Collider that filming for Season 2 began in November, and Vanity Fair reported that it was still underway in Atlanta as of early January. Annnnnd...that's about it. The cast have been very good about not posting pictures from set and we're sure the production team is keen on keeping Season 2's secrets under wraps.
Expect to see most of the young cast return! When asked about the possibility of doing the show as an anthology or flashing forward to a different time in the characters' lives, series co-creator Ross Duffer told Entertainment Weekly, "I think we talked like a larger time jump where the kids are older now and it's a different decade. That's something we batted around from the very beginning. But for us, there's still more story here [in the 1980s], there's still things that are unresolved."
During that interview (which was in August 2016), Duffer was quick to add that this might not apply to Millie Bobby Brown's wildly-popular Eleven. "We don't know about Eleven," he added. "We leave that up in the air."
In November, Netflix seemed to confirm Brown's return in a Facebook picture of the Season 2 table read, so we can all rest easy.
In other news, Joe Keery and Noah Schnapp (AKA Steve and Will) have been promoted to series regulars for Season 2, so get ready to see a lot more of them. Oh, and Season 2 will also introduce three new characters: Max, Billy, and Roman.
Max, played by Sadie Sink, is described as "a tough and confident 13-year-old" girl who loves to skateboard.
Billy, played by Dacre Montgomery, is Max's 17-year-old brother and sounds like a mysterious jock type. Thrillist describes him as, "violent and unpredictable" and notes that he's "so captivating and edgy that there are rumors flying around that he killed someone at a school he attended in the past." Hmm...
Danish actress Linnea Berthelsen will play Roman, a character Thrillist describes as "an outsider who doesn't understand how to connect with people."
Finally, there will be at least two more new characters in the second season, played by familiar faces. Mad About You star Paul Reiser will play Dr. Owens from the Department of Energy, and '80s icon Sean Astin will play Bob Newby, a nice guy who went to school with Joyce and Chief Hopper.
According to Hollywood Life, David Harbour spilled more about Astin's character at Fan2Sea Comic Con, saying "We have Sean Astin…he's Winona's new boyfriend—much to the chagrin to the Chief of Police," Harbour said. Aww, sorry Hopper. But not that sorry, because SEAN ASTIN.
And what about Barb? During the Fan2Sea panel, Harbour confirmed that Barb is indeed really dead. But, he also said this: "The question and the feelings that Nancy has that no one ever cares about her friend Barb are very much present in the beginning of the season," he said.
Fan theories about Stranger Things are abundant, but here are a few of the most relevant.
Eleven is alive.
This theory seems very, very likely to be true. First, there's the fact that Hopper was leaving food (including Eggos!) out in the woods in the finale. Then, there's that picture of Millie Bobby Brown at the Season 2 table read, which tells us she is coming back (although it *could* be for a flashback or dream sequence).
Since Eleven was a fan favorite in Season 1 and Brown was the show's breakout star, it seems really unlikely that the showrunners would decide not to bring the character back in a significant way—especially after leaving the possibility so open-ended in Season 1.
Nancy will end up with Jonathan.
Even though the Season 1 finale ended with Nancy and reformed jerk Steve together again, there are a lot of fans still shipping Nancy and Jonathan in a big way. Considering the bond they developed hunting the demogorgon (not to mention that swanky camera she bought him to replace the one Steve and his friends broke), it's not out of the realm of possibility that Nancy and Jonathan will become more than friends in Season 2.
Will is *kind of* a monster now.
We know from that cringe-inducing slug scene at the end of Season 1 that Will was definitely changed by his time in the Upside Down, but some fans theorize that he might actually be part monster. As previously noted, Noah Schnapp, who plays Will, fueled this fan theory himself when he told Vanity Fair, "There may have been some effect on him. I may or may not have turned into a monster."
Hopper works for the bad guys now (or became a spy).
We saw Hopper get into a car with some of the bad guys from the lab at the end of Season 1, but does that mean Hopper is working for the wrong side now? Some fans think so, while others are sure he's still playing for the side of good and is just trying to take the organization down from the inside.
Follow Marie Claire on Facebook for the latest celeb news, beauty tips, fascinating reads, livestream video, and more.
Celebrity news, beauty, fashion advice, and fascinating features, delivered straight to your inbox!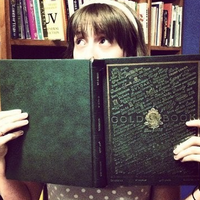 Kayleigh Roberts is a freelance writer and editor with more than 10 years of professional experience. Her byline has appeared in Marie Claire, Cosmopolitan, ELLE, Harper's Bazaar, The Atlantic, Allure, Entertainment Weekly, MTV, Bustle, Refinery29, Girls' Life Magazine, Just Jared, and Tiger Beat, among other publications. She's a graduate of the Medill School of Journalism at Northwestern University.