11 New Shows to Get Excited About for Fall 2017
Two words: 'Alias Grace.'
Because there's not already enough TV to catch up on, a new slate of shows are coming at ya this fall—and separating the weak (AKA the "meh, skip it") from the strong (AKA the "canceling my plans to watch this") is a must. In an effort to make your life easier and save you sitting through a million terrible pilots, here are the best new shows coming your way.
Who: Edie Falco, who will play IRL defense attorney Leslie Abramson.
What: Yup, Law & Order is getting into the true crime business—starting with a dramatization of the real-life story of the Menedez Brothers, who were convicted of murdering their parents in the '90s. And you better believe this series was created by living legend Dick Wolf.
Where: NBC, September 26.
'Ghosted'
Who: Craig Robinson and Adam Scott.
What: Okay, this could go either way—but network TV definitely needs a new show that brings the LOLs, and Ghosted might be it. The series is a buddy comedy about two regulars who get recruited to monitor paranormal activity around Los Angeles, which is a pretty solid set up. Plus, Ghosted is directed by Jonathan Krisel, AKA the man who brought us Portlandia.
Where: FOX, October 1.
'Dynasty'
Who: A bunch of largely unknown actors. But Josh Schwartz and Stephanie Savage are the creative force behind this show—and you probably know them best for gifting us The O.C. and Gossip Girl.
What: Okay, bear with us here. No, the CW's reboot of Dynasty is not going to be prestige TV. But judging from the trailer (and the fact that Schwartz and Savage are behind it), Dynasty *could* be 2017's answer to Gossip Girl, which would be pretty great. Then again, do we really need a show about a bunch of rich white people? Maybe not.
Where: The CW, October 11.
'She's Gotta Have It'
Who: DeWanda Wise, who starred in Underground.
What: Based on the Spike Lee movie of the same name, this modern-day take on the original is about a Brooklyn-dwelling 20-something artist and her friends, boyfriends, and job. Spike Lee directed and produced the series, so expect good things.
Where: Netflix, November 23.
'Alias Grace'
Who: The show has a slew of newcomers and some familiar faces—most notably Zachary Levi, Anna Paquin, and Sarah Gadon—who plays the title role of Grace Marks.
What: Love The Handmaid's Tale? Cool, same–then you'll also love the next TV adaptation of Margaret Atwood's work. Netflix's six hour miniseries (based on a true story) will follow Grace Marks, an Irish immigrant living in Canada who is convicted of murdering the man she works for—as well as his housekeeper. Expect haunting brilliance from this one, not to mention feminist quips like "I'd rather be a murderess than a murderer, if those are the only choices."
Where: Netflix, November 3.
'Future Man'
Who: Josh Hutcherson stars and Seth Rogen exec-produces.
What: This comedy series will span just 13 episodes, and is about a regular-guy janitor who beats a video game, gets randomly recruited as the 'chosen one" as a result, and is told he has to save humanity from invaders. Time travel appears to be involved.
Where: Hulu, November 14.
'Will & Grace'
Who: Every single member of the original cast.
What: It's the '90s reboot you never knew you needed—which, let's be real, will either be extremely excellent or extremely terrible. But we're erring heavily on the side of extremely excellent.
Where: NBC, September 28.
'Star Trek: Discovery'
Who: Star Trek nerds will be thrilled to know that Bryan Fuller and Alex Kurtzman are helming the newest incarnation of this show, which stars The Walking Dead's Sonequa Martin-Green as first officer of the USS Shenzhou. Also, The Office's Rainn Wilson is on board!
What: The show will take place ten years before Star Trek: The Original Series, and has a super diverse cast. In fact, it will feature the first openly gay character in the franchise's TV history.
Where: CBS, September 24.
'Marvel's Inhumans'
Who: A bunch of people you likely haven't heard of yet, with one notable exception: Iwan Rheon, who plays the notorious Ramsay Bolton in Game of Thrones.
What: Look, in all honestly we're a little meh about this show. But Marvel is *very* excited about it, and is even releasing the first episode in IMAX theaters. Considering how extra that is, please join us in giving Inhumans (about a royal family of "inhumans") the benefit of the doubt.
Where: ABC, September 29. First episode in theaters on September 1.
'I Love You, America'
Who: Sarah Silverman.
What: Sarah Silverman finally has her own talk show, and frankly we couldn't be more thrilled. The comedian will be discussing politics and current events, which is exactly what we need to get through the rest of 2017 in one piece.
Where: Hulu, October 12.
'Marvel's Runaways'
Who: Also from Josh Schwartz and Stephanie Savage, Runaways stars a fleet of newcomers—as well as Bella Thorne's maybe-boyfriend Gregg Sulkin.
What: About six rebellious teenagers joining forces against their evil parents, duh.
Where: Hulu, November 21.
RELATED STORIES
Follow Marie Claire on Facebook for the latest celeb news, beauty tips, fascinating reads, livestream video, and more.
Celebrity news, beauty, fashion advice, and fascinating features, delivered straight to your inbox!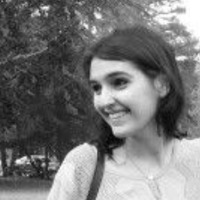 Mehera Bonner is a celebrity and entertainment news writer who enjoys Bravo and Antiques Roadshow with equal enthusiasm. She was previously entertainment editor at Marie Claire and has covered pop culture for over a decade.