A Live Shopping Experience with Mary-Kate Olsen and StyleMint
Join Mary-Kate Olsen, Hillary Kerr, Rachel Zoe and other tastemakers for a live-stream Facebook fashion event.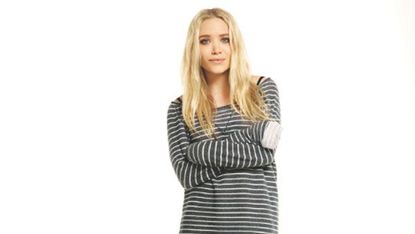 (Image credit: Archives)
Mary-Kate and Ashley Olsen have proven their fashion prowess many times over — we covet The Row, try to resist purchasing every piece from Elizabeth and James, and have totally fallen for the t-shirts the twins design for StyleMint (opens in new tab). This recent venture, a membership-based e-commerce destination, sends fans new designs each month based on a personalized StyleProfile. Tomorrow, the site will step it up yet another notch for its inaugural live online shopping event.
From 12-2 p.m. EST, StyleMint's Facebook application will stream expert style advice, exclusive deals and product sneak peeks. Mary-Kate herself will be there to answer viewer questions, offer tips, and speak about her vision for the site. As if that's not enough, Hillary Kerr, co-founder and editorial director of WhoWhatWear (opens in new tab), will host celeb stylist/designer Rachel Zoe, makeup artist Gucci Westman, and Erica Domesek, StyleMint's guest stylist for April, and the founder, creator and author of P.S.—I made this… (opens in new tab)
You can submit questions for Mary-Kate now on StyleMint's Facebook page (opens in new tab), or during the event via Twitter to @StyleMint (opens in new tab) with the hashtag, #StyleMintLive. That's our idea of a hard-earned, end-of-week treat.