Audrey Gelman Joins Marie Claire!
Audrey Gelman named Marie Claire contributing editor.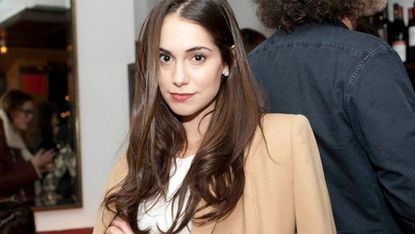 (Image credit: Courtesy of Audrey Gelman)
You've watched her on Girls, and now you'll read her columns in Marie Claire!
The magazineis thrilled to welcome political and media relations strategist Audrey Gelman to its masthead. Gelman, who will join as contributing editor, became known on the New York political scene in 2013 when she served as press secretary to Manhattan borough president Scott Stringer during his run for city comptroller. Gelman also relaunched Downtown for Democracy, a political action committee that engaged New York's creative community in the 2012 election. Gelman currently serves as a vice president at the political consulting and public affairs firm SKDKnickerbocker, which has offices in New York and Washington.
Just last year, Gelman appeared in Marie Claire as a member of The New Guard, a collection of women hugely influential for their valuable ability to connect everyone from writers with producers to candidates with voters. In addition to writing columns for the magazine, Gelman will also contribute occasional blog posts to marieclaire.com, so be sure to check back here!
Image courtesy of Getty.