13 Celebs Open Up About Their Mom Issues
Distraction from your last-minute panic to order Mother's Day flower delivery.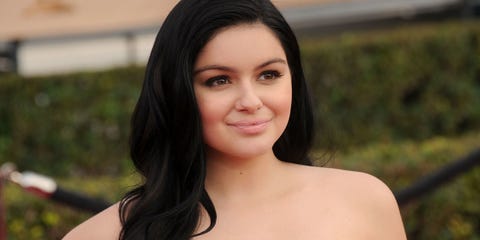 We'd be lying if we acted like every day was Mother's Day—that we are always just casually brunching and laughing into plates of salad burgers with our moms. Sometimes life gets messy and the relationships we hold dearest get strained the most. These celebs get real about their problems dealing with the women who gave them life.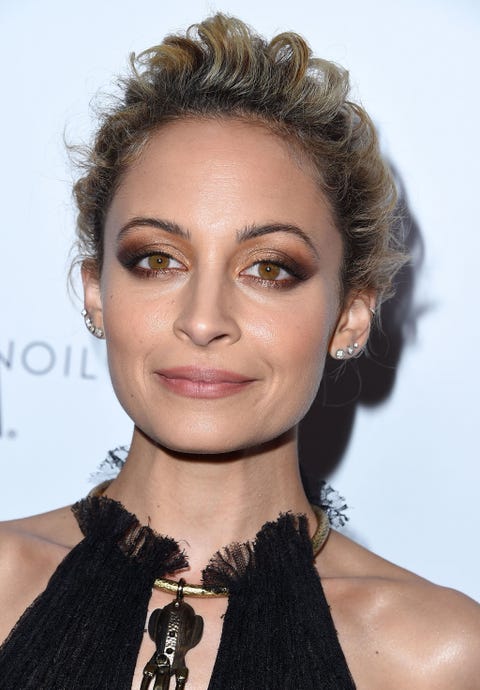 Nicole Richie
Richie, raised by her adoptive father Lionel Richie, does know her biological mother, but does not have any kind of relationship with her. When she announced her first pregnancy in 2007, however, she reunited with her biological parents. "When I found out that I was pregnant, there was just something inside of me that felt a responsibility to mend any issues that I've had with my parents in the past, because listen, I have put them through a lot," she told Access Hollywood.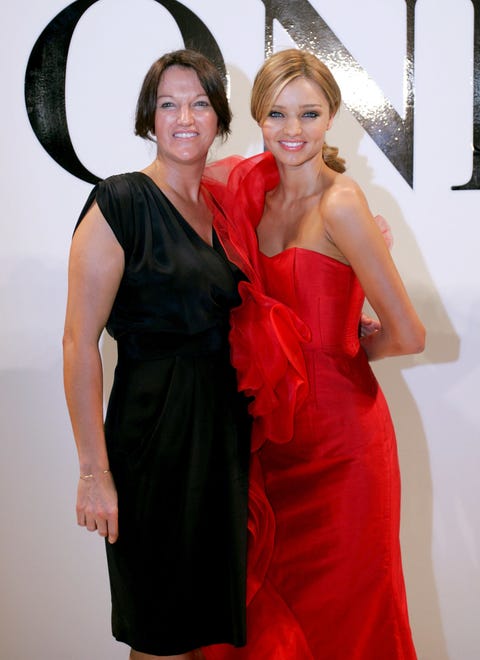 Miranda Kerr
Tension stirred in 2014 when Miranda Kerr reportedly told her mother to stop interfering with the raising of her now five-year-old son Flynn, with ex-husband Orlando Bloom. Miranda's mother, Therese Kerr, and father John Kerr, aired their dirty laundry publicly on Australian TV, begging Miranda to heal the rift, to which she responded, "My dad and my brother work for me, and my mum has her own organic line now, and I think the media spun that on them—they weren't really trying to do anything, they're just a little naive, unfortunately," she told another Australian TV show.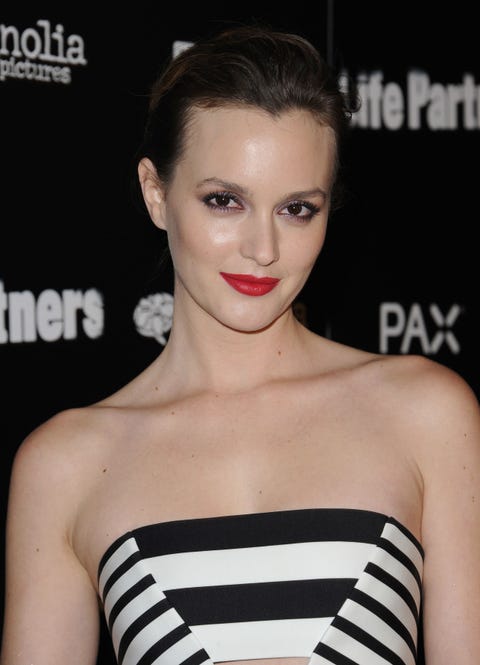 Leighton Meester
The Gossip Girl star opened up to us about her tough upbringing in her April 2012 cover interview, in the midst of her legal battle with her mother. Meester spent the first few months of her life in a halfway house, after her mother Constance gave birth to her while serving her prison sentence for drug-smuggling. "You can take what is handed to you and use it as an excuse to mess up," Meester told us. "But I've always handled what was given to me by life. I consider myself lucky. I was never lied to. And I was loved."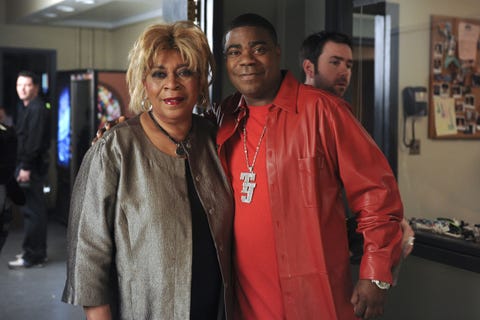 Tracy Morgan
Things hadn't been good between Morgan and his mother, Alicia Warden, for 11 years, before tragedy struck in June 2014: Morgan was involved in a horrible car crash and suffered a series of life-changing injuries. Per Morgan and wife Megan Wollover's wishes, Warden was allegedly shut out of Morgan's hospital room when she arrived to visit her son. Morgan chose not to go into detail about these personal matters, attributing the conflict to "reasons that are between us," and adding that, "We all have personal family issues that we have to deal with in life, but I choose to deal with mine in private and not through the media."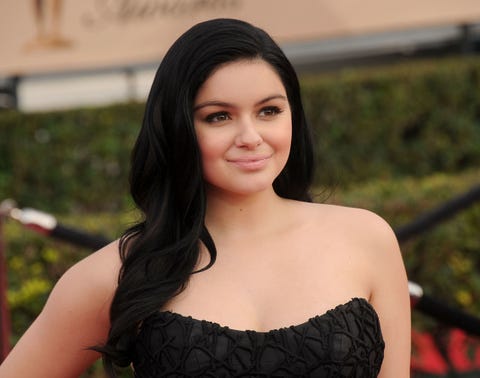 Ariel Winter
Modern Family star Winter emancipated herself from her emotionally abusive "stage mother," Chrisoula Workman, in 2015, and was placed in the custody of her older sister, Shanelle Gray, in the meantime. "This is what she wanted me to do, and she pushed very hard for that and kind of put that in the forefront of her mind instead of what I wanted and what I needed," she told People about her mother. "And that was definitely hard, but I don't think that was the only issue." She also addressed the difficulty of growing up under the paparazzi's gaze: "It's really hard to have that kind of drama in your life and to be going through that tough situation and have an open court case and have everyone look at it, because it's already hard enough for abuse victims, but it's harder in the public eye when everybody has an opinion," she explained.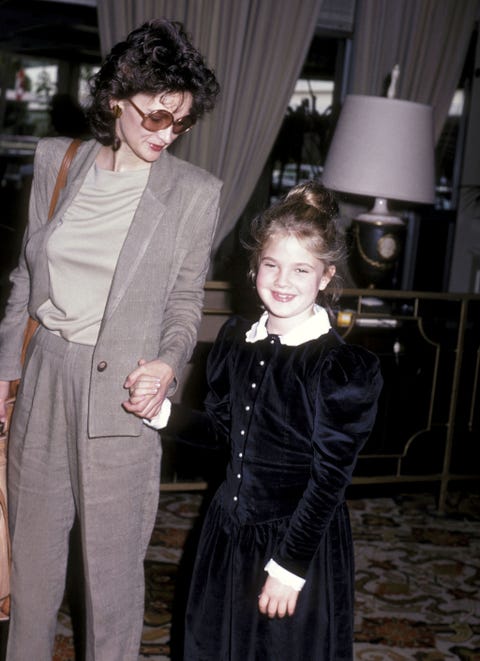 Drew Barrymore
After undergoing a rough childhood in the public eye, Barrymore has been estranged from her parents for 27 years, emancipating herself from her late father, John Drew Barrymore, and her mother, Jaid Barrymore, at the age of 14. "Ugh, I mean, my relationship with my mom is so complicated," she told us in her February 2014 cover interview. "I've always been empathetic toward my mom, and I was even more so when I had a kid and we had a really amazing conversation about it. However, it hasn't enabled me to lessen the distance. It's the hardest subject in my life. I've never just been angry with her. I've always felt guilt and empathy and utter sensitivity. But we can't really be in each other's lives at this point." Drew instead decided to surround herself with a support system of amazing friends like BFF Cameron Diaz, and swears that "My friends are the loves of my life."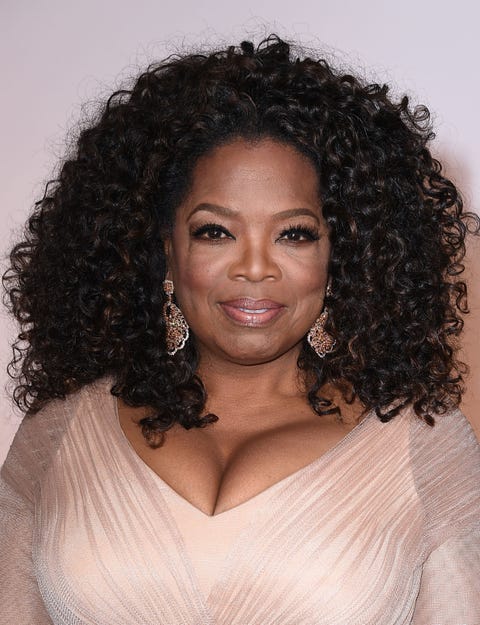 Oprah
Winfrey's extremely difficult childhood is no secret to the public, from her rape at age 9, to pregnancy at age 14, to growing up in poverty as a housemaid in Mississippi. She could easily blame her mother, Vernita Lee, for neglecting her needs and not being there for her, but chooses not to go that route. "I've had to learn to do this with my mother," Oprah says in a 2013 Huffington Post video. "That's why it hit me. You've got to meet people where they are and love them at the level that they can receive it." She added, "You have in your own mind what a mother should be and what you wanted your mother to be. And in many cases, your mothers and your fathers can't be what your ideal is. Isn't that correct?"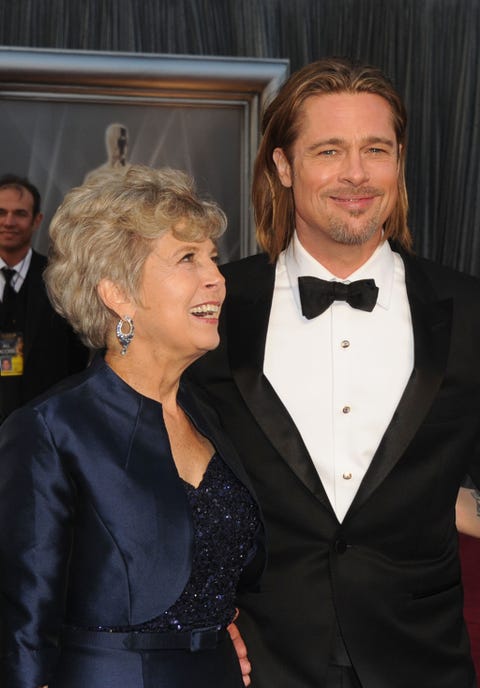 Brad Pitt
Pitt and wife Angelina Jolie, who claimed in 2011 to be waiting to get married for same-sex marriage to be legalized, have not quite seen eye-to-eye with Brad's mother, Jane Pitt, who published a controversial political letter in 2012. Though he disagreed with her views, Brad defended his mother in true mama's boy fashion: "She's very loving, very open, genuine, and it's hilarious because she always gets painted as a she-devil."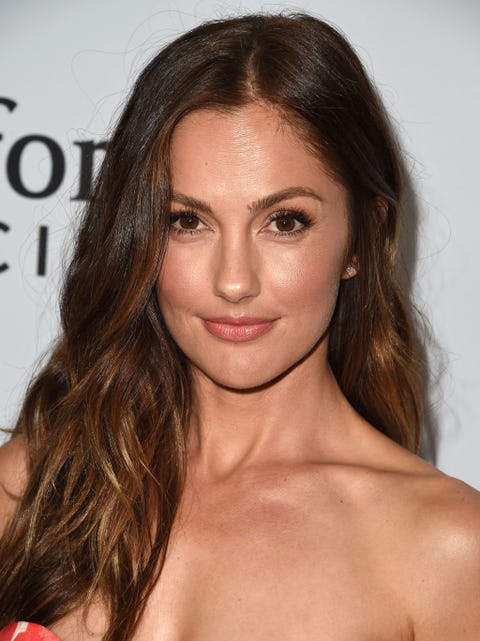 Minka Kelly
Kelly grew up wishing her mother, Maureen Kelly, a stripper, would just be like any other mother. "I didn't know how to appreciate what good friends we were," Kelly told Us Weekly. "Because I just wanted her to be my mom." She reconciled the rocky past in 2008, before her mother's death of colon cancer: "By the time [my mom] passed I was holding her," Kelly says. "I was with her until her last breath. We made it."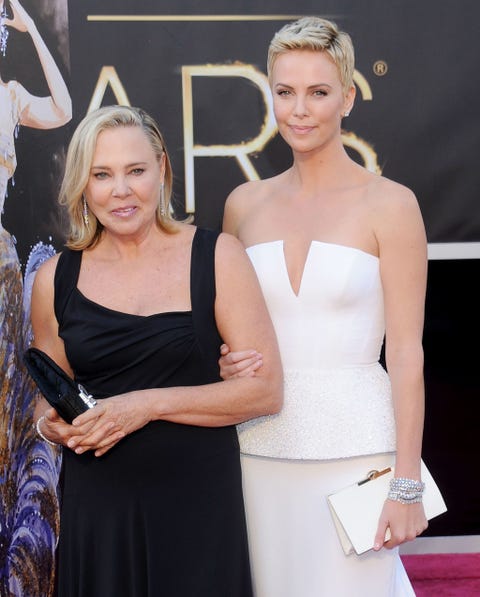 Charlize Theron
Theron spoke out in 2004 for the first time about a heartbreakingly tragic moment during her teenage years, in which her mother Gerda Maritz, was forced to shoot her alcoholic father, Charles Theron, in defense of her and her daughter's lives. The strain came afterward, when Theron's mother sent her away for a period of time to avoid the painful investigation. Theron does not disagree with any of mother's decisions, stating that she would hope to do the same for her own daughter. "For her to say go, go make something of your life, go, go do something—that was an extremely brave thing for her to do," Theron told Diane Sawyer of ABC News. "Those are the sacrifices, you know, that I think you do for your children, and she always did that. She always put me first."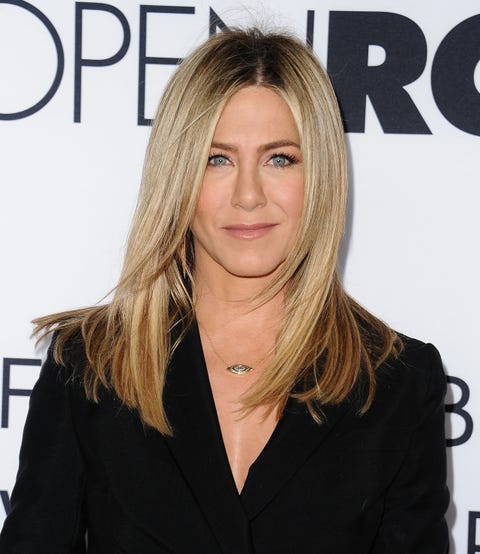 Jennifer Aniston
Aniston revealed her struggles with her mother, Nancy Dow, and their years of estrangement in the past, telling The Hollywood Reporter in 2015, "She had a temper. I can't tolerate that. If I get upset, I will discuss [things]. I will never scream and get hysterical like that. [But] I was never taught that I could scream. One time, I raised my voice to my mother, and I screamed at her, and she looked at me and burst out laughing. She was laughing at me [for] screaming back. And it was like a punch in my stomach," she says. But they seem to have been able to put aside their differences. "We're all fine," she offered of their mended relationship last year.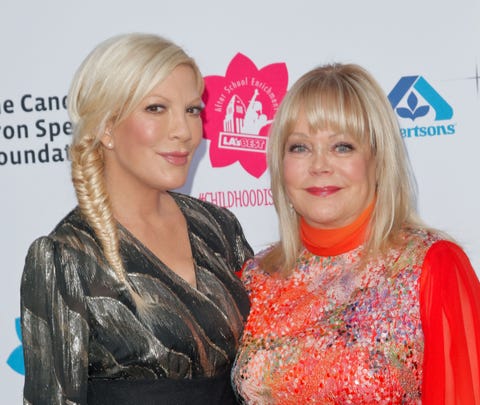 Tori Spelling
Spelling, having grown up in Hollywood, is no stranger to the family feud. She blames her mother, Candy Spelling, for perpetuating a never-ending cycle of mom issues, telling Lena Dunham in a Lenny interview earlier this year, "I would always ask my dad, 'Why is Mom like this to me?' He would tell me, 'She had a really bad relationship with her mom. Her mom was like that with her. There was a lot of competition. It was complicated.'" She admits to being petrified when finding out she was also having a daughter, stating "I cried when I found out I was carrying a daughter. I didn't know what to do. I thought, 'I'm going to repeat the past. This is just the way it goes.'"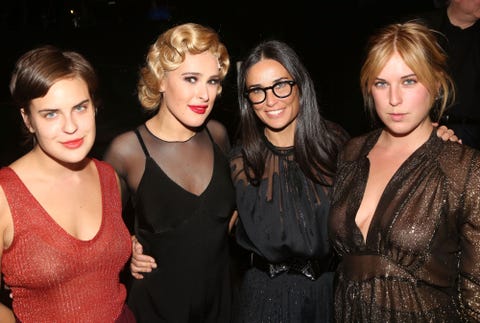 Tallulah, Rumer, and Scout Willis
Demi Moore's three daughters with ex Bruce Willis, Tallulah, Rumer, and Scout Willis, are said to have given their mother the cold shoulder in 2012, during her allegedly uncontrollable post-divorce partying phase after her split from Ashton Kutcher. This temporary rift added to another vicious cycle of mother-daughter clashes, as Demi had been estranged from her own mother, Virginia Guynes, from 1990 until right before Guynes died in 1998 of a brain tumor. Rumer Willis, rumored to be close with ex-stepfather Kutcher, stuck up for Demi in 2014, despite their conflicts: "My mom has always made how [my sisters and I] feel about situations the most important thing," she told Access Hollywood. "I think it was more her going, 'Hey, this is my life and these are my kids and my priorities. So if you want to come and kind of join our crazy clan, this is what I already have kind of built.' Which I find so amazing and respectful. It's one of the things that I admire most about my parents, is that they set such an incredible example for kind of putting their children first and keeping a family together, no matter what."
This content is created and maintained by a third party, and imported onto this page to help users provide their email addresses. You may be able to find more information about this and similar content at piano.io