The Most Fabulously Dated Looks in Grammy History
Like, why don't people wear mullets on the red carpet anymore?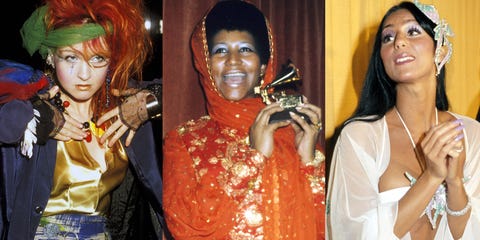 The Grammy Awards are known as much for the epic performances of the best songs of the year, as for the fact that it blesses us with the most stylish red carpet ever. Let's be real, the Oscars and even the Golden Globes can feel a little stiff, but the Grammys always bring it. You can expect lots of sparkle, accessories, and looks you'll remember forever. But some looks aren't quite as chic with 20 or 30 years in the rearview mirror. Here, we've rounded up some of the best throwbacks that we maybe don't need to revisit.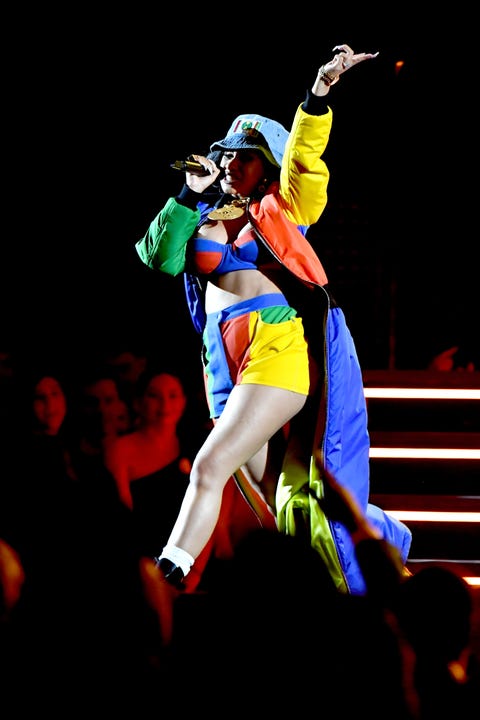 Cardi B: 2018
She brought the '80s to 2018 in this Moschino number.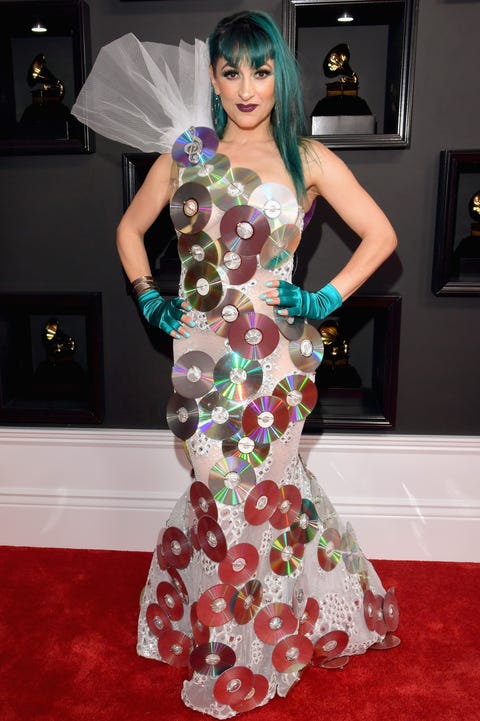 Jacqueline Van Bierk: 2017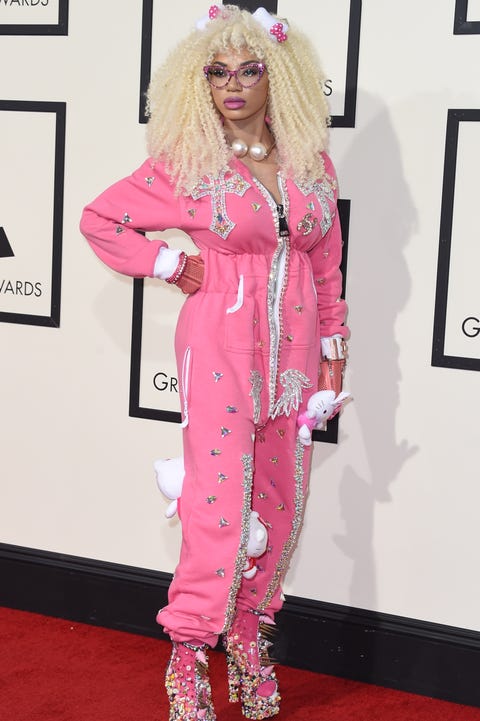 Dencia: 2016
Everything about this screams 2016. The Hello Kitty dolls, the platform heels, the chunky jewelry!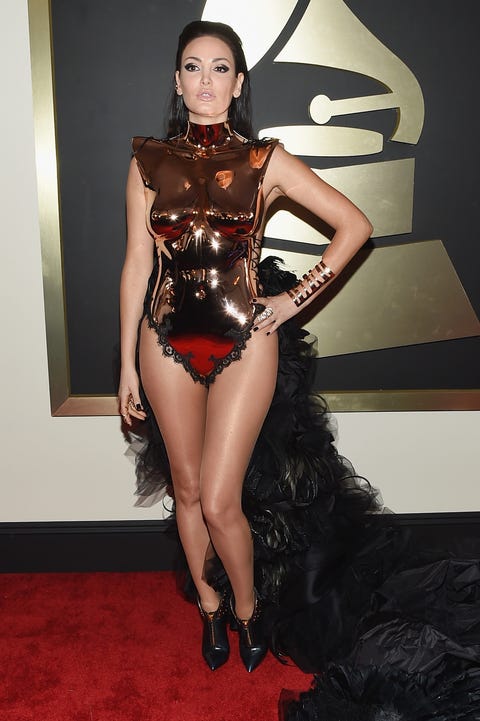 Bieonia Quereti: 2015
In 2015 we learned bottoms should not be optional.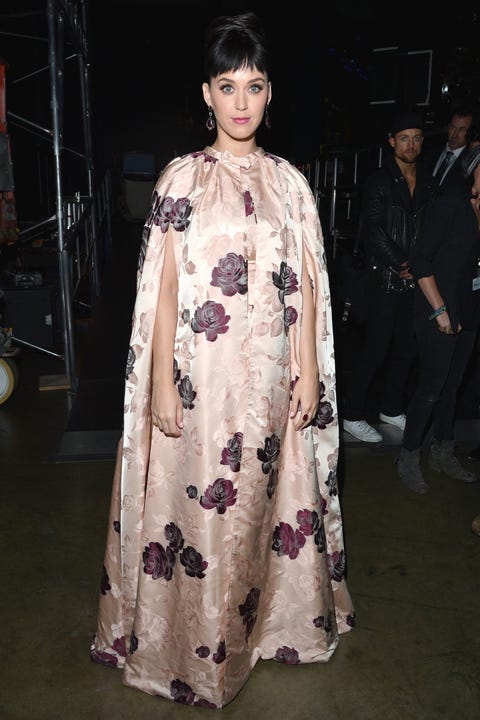 Katy Perry: 2014
2014: The year literally everyone wore capes.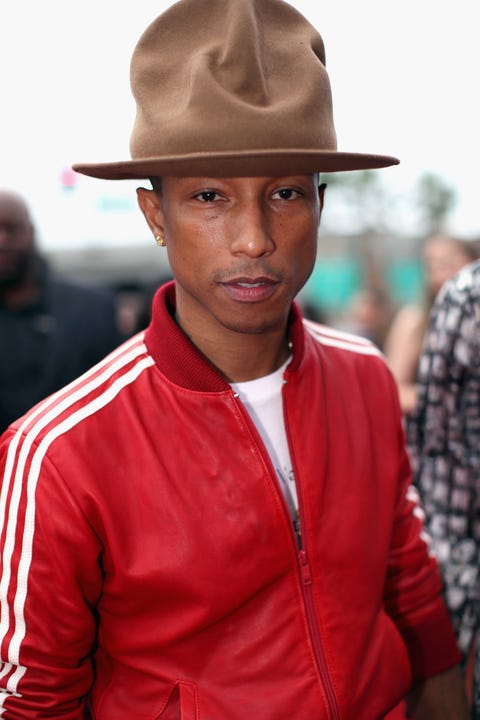 Pharrell Williams: 2014
Frankly, we don't want to label this hat dated because that means we might never see it again, and that would be a shame, because it's basically become a celebrity in its own right. (P.S. How many do you think he has? Was it the same one all the time? What if it got crushed, you know? Surely there were backups?)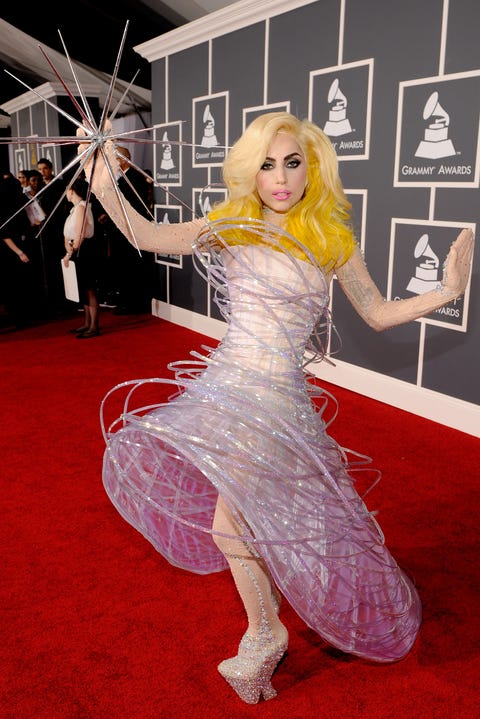 Lady Gaga: 2010
Remember when Lady Gaga was in her gravity-defying shoe phase? Total moment.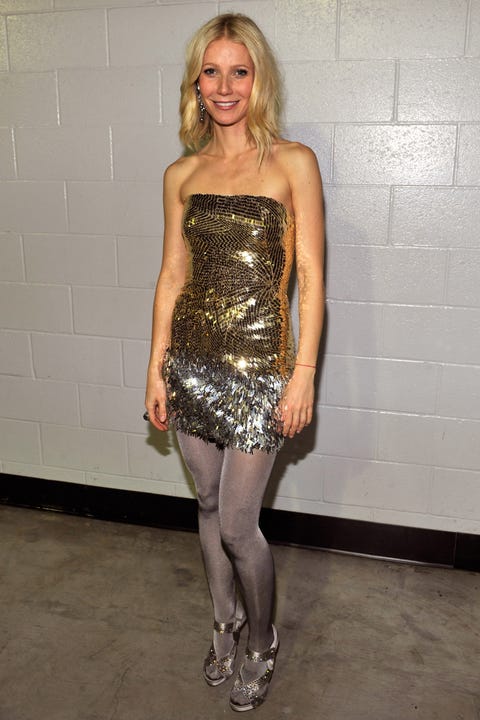 Gwyneth Paltrow: 2009
Apparently 2009 did not frown upon sandals with tights.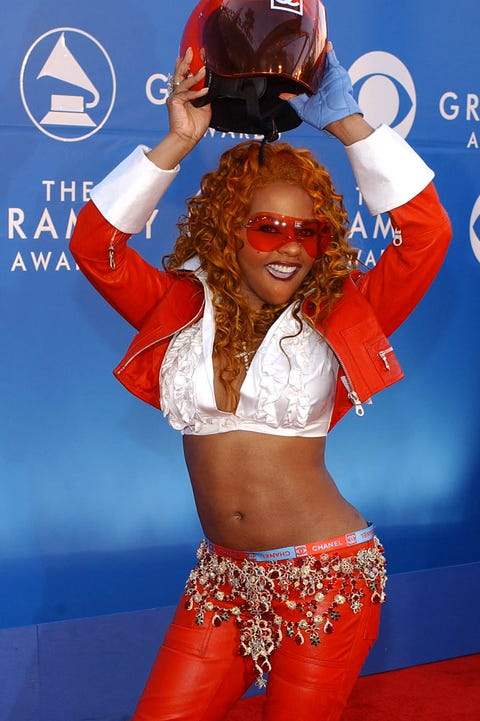 Lil' Kim: 2002
goalsgoalsgoalsgoalsgoalsgoalsgoalsgoals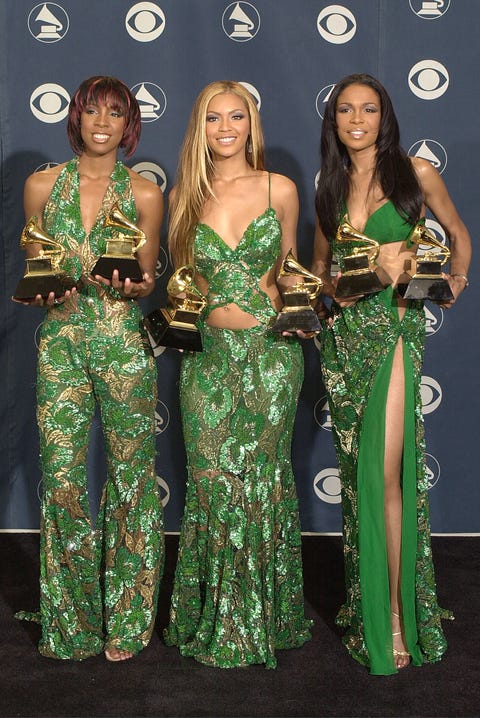 Destiny's Child: 2001
They woke up like that. Flawless. And deeply aughts-y.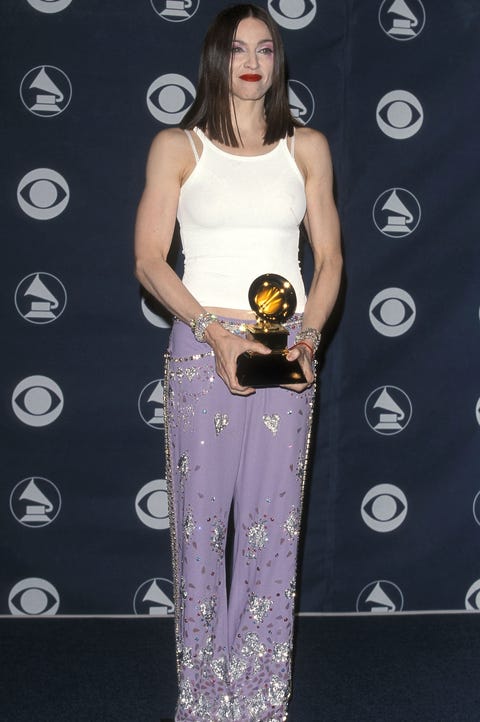 Madonna: 1999
This photo is documentary proof that the transition from the '90s to the aughts was truly awkward.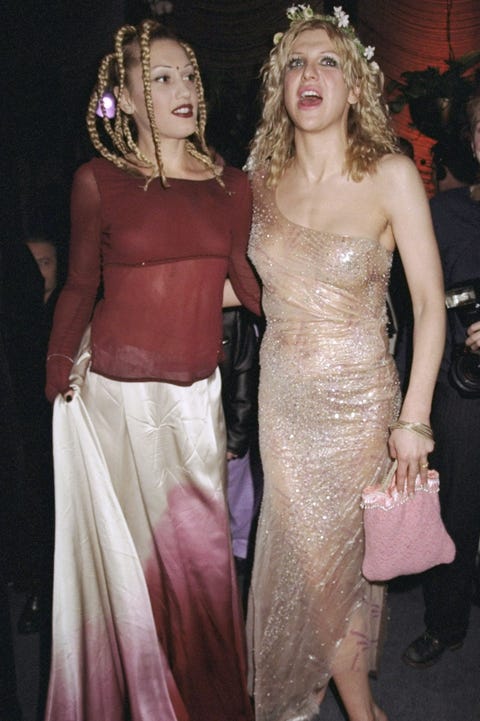 Gwen Stefani & Courtney Love: 1998
This photo captures that very particular time in the '90s when sheer, sometimes gauze-y sweaters were in vogue. And also skirts that look like they have giant wine stains on them, apparently.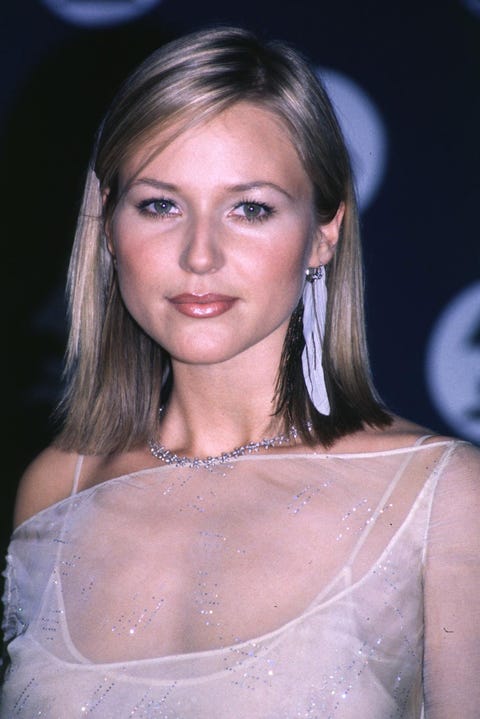 Jewel: 1997
Lip liner? Check? Spaghetti straps? Check. Weird random layer of sparkly gauze? Check. Straightened side-parted hair? Double check.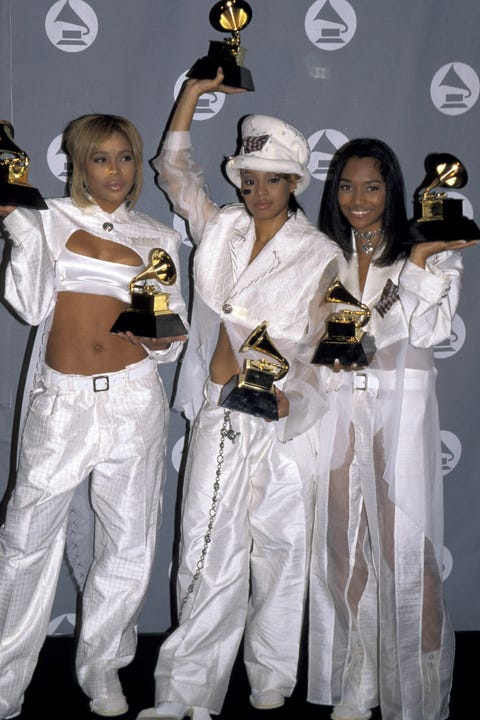 TLC: 1996
While other groups have attempted the "we're a girl group who matches constantly" trend, no one did it like TLC.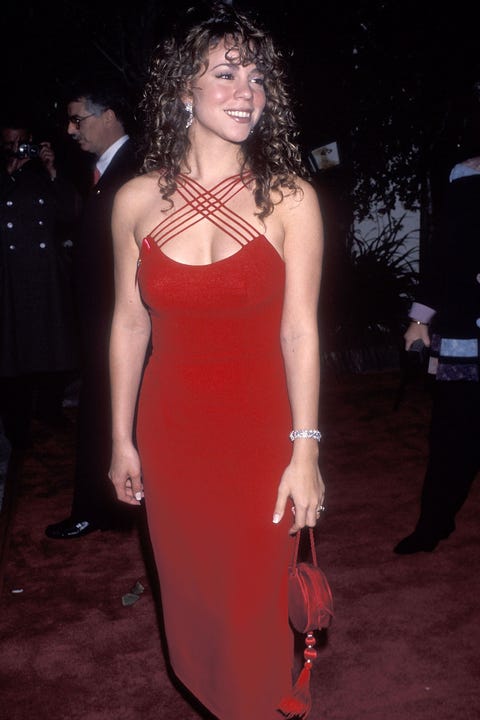 Mariah Carey: 1993
Spaghetti straps on spaghetti straps on spaghetti straps. Also, now we want spaghetti. 🍝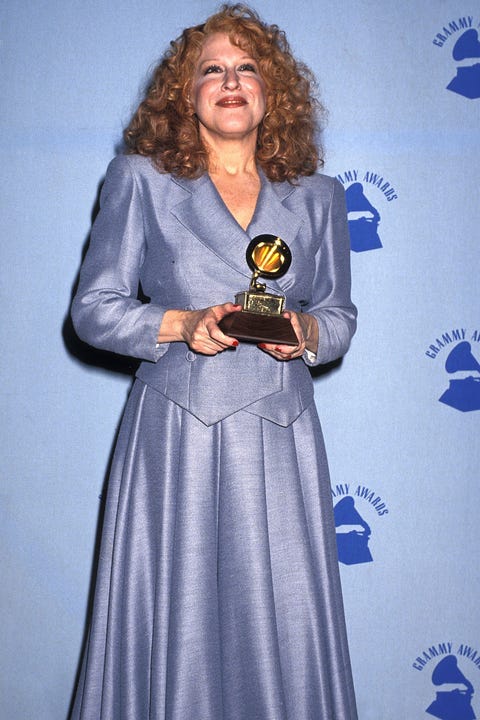 Bette Midler: 1990
Double breasted skirt suit!!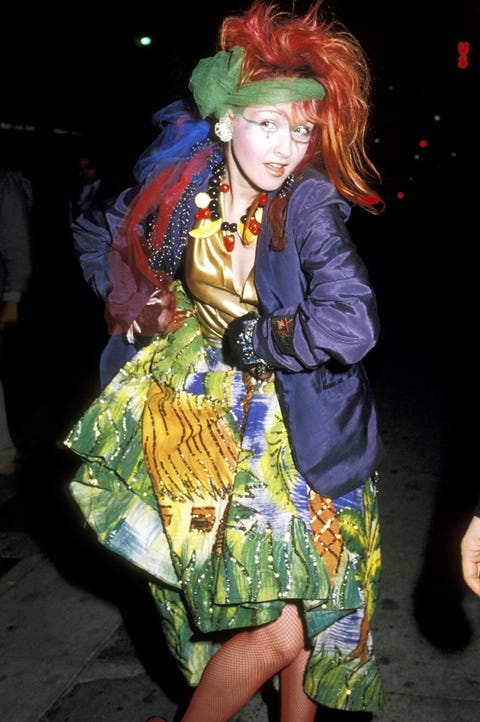 Cyndi Lauper: 1984
Being extra before "being extra" was even a thing.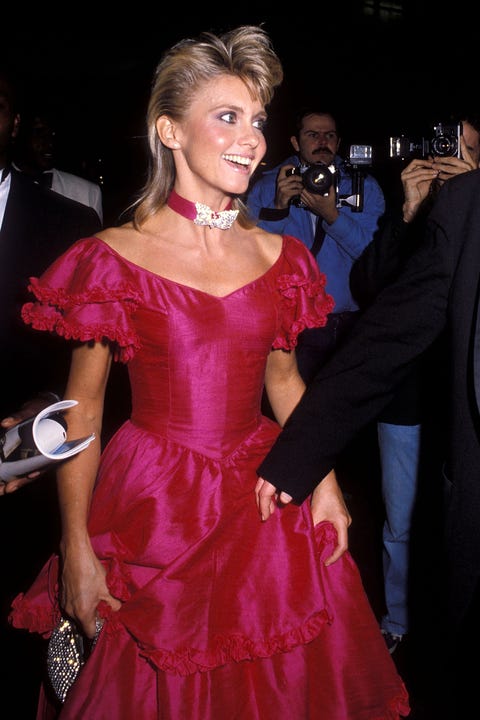 Olivia Newton-John: 1983
Back when being a mulleted Cinderella was #goals.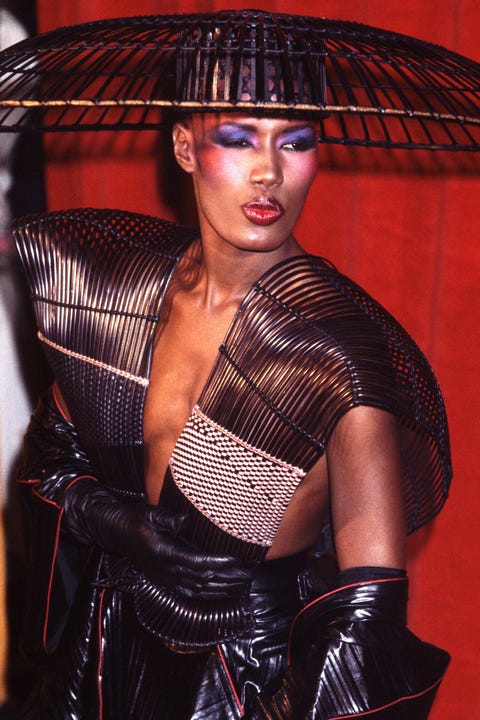 Grace Jones: 1983
Before there was Lady Gaga, there was Grace Jones.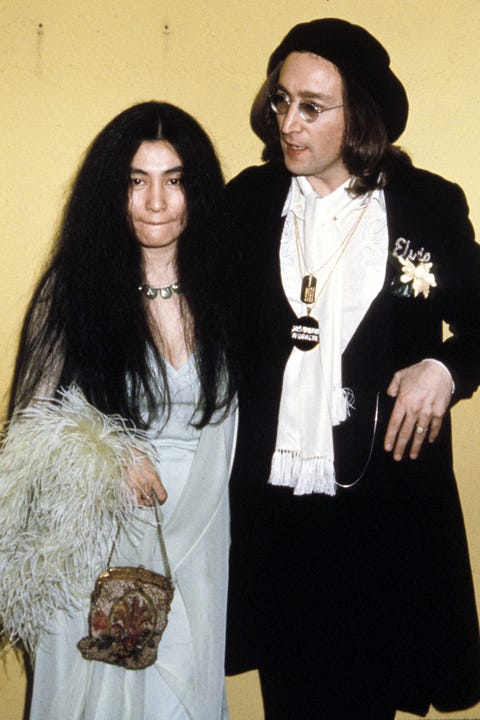 Yoko Ono & John Lennon: 1975
This 👏 Is 👏 How 👏 You 👏 Do 👏 It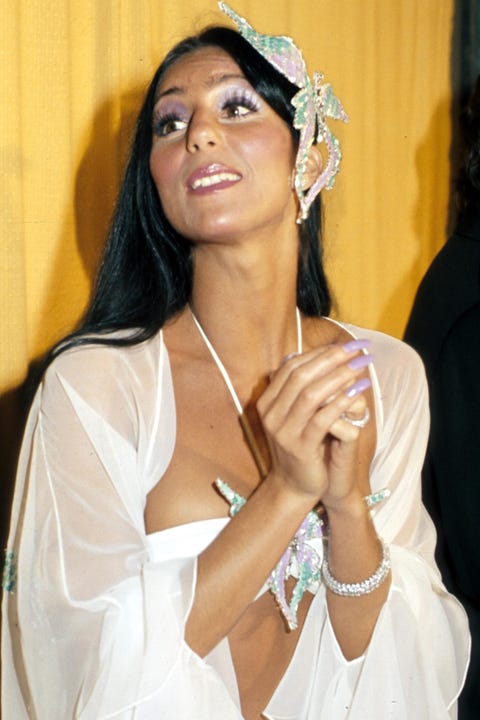 Cher: 1974
Waiting for this look to repeat itself like 🙋.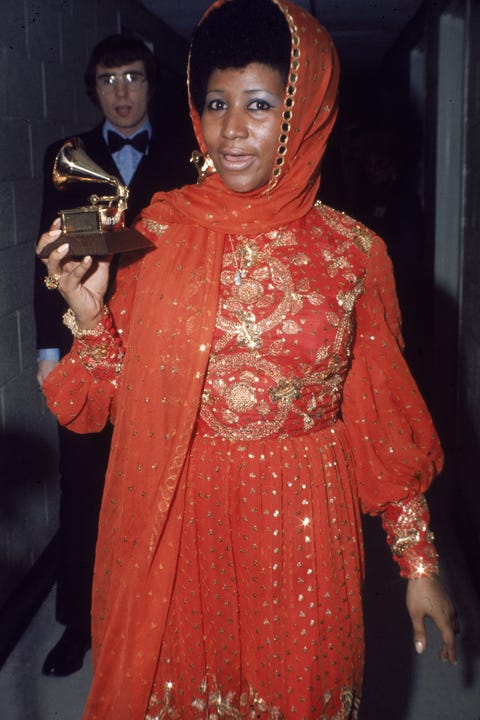 Aretha Franklin: 1970
Could this be more glorious? (Rhetorical question.)
This content is created and maintained by a third party, and imported onto this page to help users provide their email addresses. You may be able to find more information about this and similar content at piano.io