Adam Driver Might Have Just Revealed a Truly *Massive* 'Star Wars: The Last Jedi' Spoiler
Dear lord, Adam Driver, watch what you say!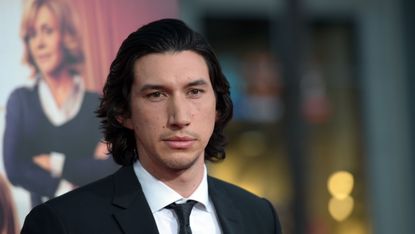 (Image credit: Archives)
Adam Driver has a new profile in GQ, and fans are convinced that he dropped an insanely massive spoiler about Star Wars: The Last Jedi—so massive, in fact, that an all-caps [SPOILER WARNING] had to be placed in the middle of his Q&A.
Did Adam Driver just let loose a huge Rey spoiler? https://t.co/6K0itFl6GL Fandom rn: pic.twitter.com/PPisReIMaMOctober 30, 2017
See more
And speaking of, we'll go ahead and add one too: WARNING, what you're about to hear is a major reveal, so turn back now if you don't want to be spoiled.
While chatting about his new film, Driver said, "You have, also, the hidden identity of this princess who's hiding who she really is so she can survive and Kylo Ren and her hiding behind these artifices."
Wait, so...is Driver saying Rey has a yet-to-be-revealed royal background? Or is this quote being taken slightly out of context by overly excited fans, and is he perhaps talking about Princess Leia?
Spoiler: Adam Driver is talking about his mother, not Rey in that British GQ article. It couldn't be more obvious.October 30, 2017
See more
Re: Adam Driver and the GQ supposed spoiler. You have all heard of a metaphor, right?October 30, 2017
See more
For what it's worth, director Rian Johnson confirmed that Rey's parentage would be revealed during the new film, saying: "To me, it's important insofar as it's important to her. And I think it's important to her in terms of what is her place in all of this? What's going to define her in this story? She was told in the last movie that the answer's not in the past; it's looking forward. But she's showing up on this island to talk to this hero from the past."
Celebrity news, beauty, fashion advice, and fascinating features, delivered straight to your inbox!