The Best Songs of 2019
Lana Del Rey, Jhené Aiko, The Jonas Brothers, and more artists released incredible music this year. See the best songs of 2019 here.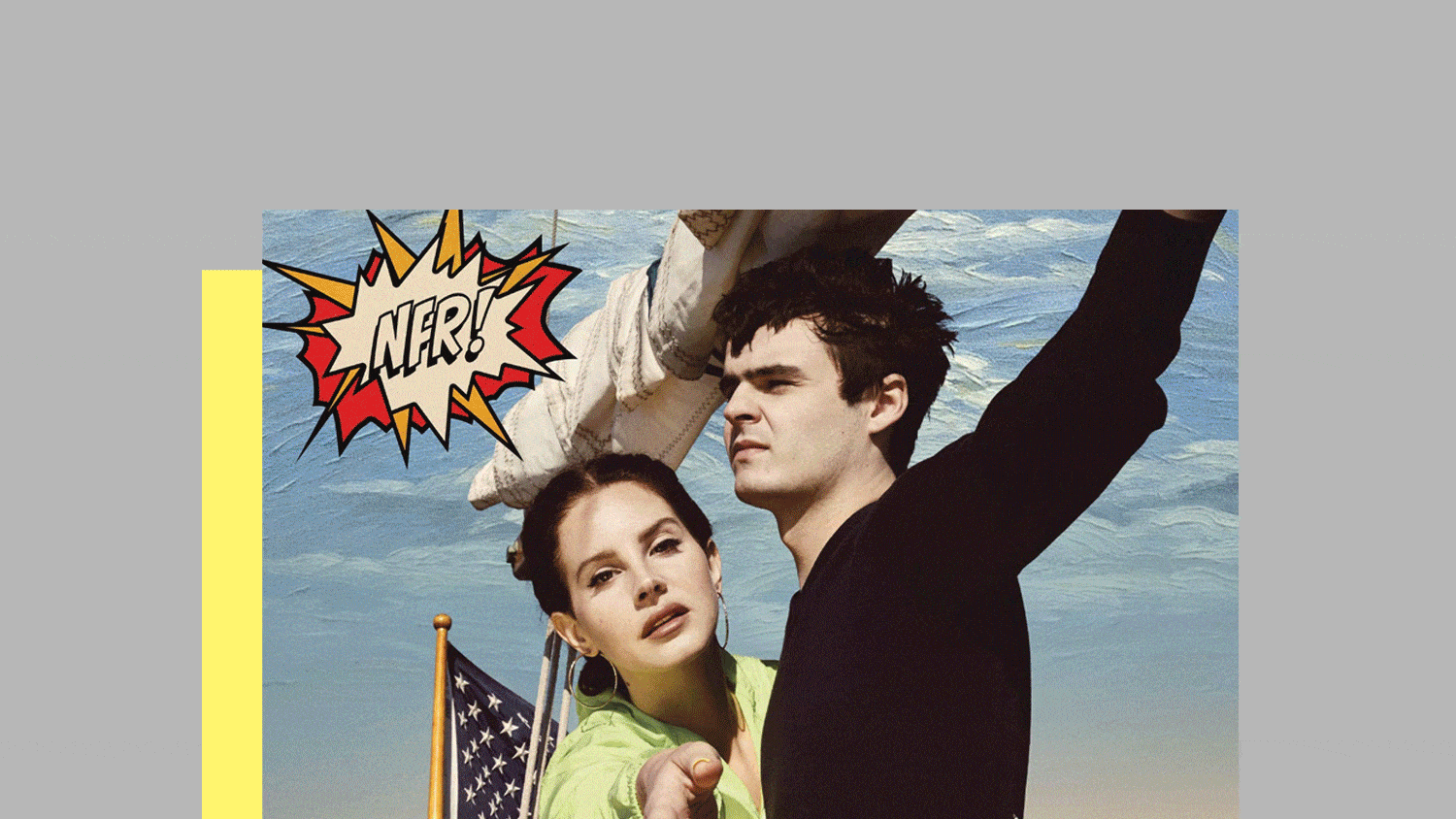 (Image credit: Design by Morgan McMullen)
There were so many incredible albums released this year—Lana Del Rey's Norman Fucking Rockwell!, Chance the Rapper's first (yes, first) The Big Day, Tyler, The Creator's IGOR—and artists across the board have been dropping singles left and right. Thank god for that because 2019 didn't shape up to be any easier than 2018, and we needed all the great music we could get. Throughout the year, we listened to (and judged) every new tune and collected the ones we love the most.
Here, the best songs of 2019.
"None of Your Concern" - Jhené Aiko
Three Marie Claire editors, including myself, lost their shit when Jhené Aiko dropped "None of Your Concern" in late November. The video? A work of art. Being able to peacefully create that art with your ex? Remarkable. Doing that thing (listen to the end of the song for reference) nine times in one day? Standards have officially risen.
"Loyal" - PARTYNEXTDOOR ft. Drake
Talk about loyal collaborators—PARTYNEXTDOOR and Drake know how to make great sound, reuniting for the first time in years with "Loyal" following past singles like, "With You," "Since Way Back," "Recognize," and "Come and See Me."
"What If I Never Get Over You" - Lady Antebellum
When Lady Antebellum started to think about their most successful songs throughout the years, singles like "Need You Now" (2010) and "I Run to You" (2008) came to mind, becoming the inspiration for the trio's 13-track masterpiece, Ocean. "What If I Never Get Over You," a standout single from the emotional album, feels very much like a continuation of "Need You Now"—except this time you're finally ready to close the chapter with your ex.
"BEST ON EARTH" - Russ & BIA
Russ & BIA essentially did God's work and dropped "BEST ON EARTH" in October, giving us a tune to accompany our thirst traps. That's all you need to know for now.
"Closed on Sunday" - Kanye West
Haters will say "Follow God" is the best on West's long-awaited Jesus Is King album, but how did you really feel when you heard the line, "Closed on Sunday, you're my Chick-fil-A?"
"Lose You to Love Me" - Selena Gomez
The song that launched a thousand rumors...namely that Hailey Bieber is going to "kill Selena Gomez" for this song (that's a negative). It did, however, spark a beautiful reflection on how to love yourself after an ex moves on to another serious relationship within a few short months of a breakup. Expect a new album from Gomez in January 2020.
"Shameless" - Camila Cabello
Please mark down the Year of Our Lord 2019 in which we learn Camila Cabello loves a good theme. (Have you seen those Shawn and Camila kissing pics?) "Shameless" is one of the first singles to come off of Cabello's upcoming album, Romance, and it bops. Like, dance in your room on top of your bed with your fake microphone bops.
"Circle of Bosses" - Young Thug ft. Quavo
Young Thug wins the award for most accurate album title, perfectly matching the vibe of the songs across his album, So Much Fun. It's a culmination of pregame jams like, "Bad Bad Bad," "Light It Up," and "Just How It Is," making it hard to choose a favorite from the 28-year-old rapper's latest masterpiece. It is safe, however, to say that Quavo's vocals brings "Circle of Bosses" to the top spot.
"Venice Bitch" - Lana Del Rey
It's hard to choose a favorite song from Lana Del Rey's Norman Fucking Rockwell! (some, i.e. me, would argue it's the best album of all time). After approximately 1,000 listens, I have concluded that "Venice Bitch" wins the top spot, encompassing all that Lana Del Rey has been and who she will become. She is, after all, your Venice bitch, your die-hard, your weakness...
"EARFQUAKE" - Tyler, The Creator
IGOR is nominated for Best Rap Album at the 2020 Grammy's, and for good reason(s). The first? "EARFQUAKE." The second? "ARE WE STILL FRIENDS?" Also, while you're in a Tyler, The Creator hole, read this profile.
"Slide Away" - Miley Cyrus
Hearts shattered when Miley Cyrus and Liam Hemsworth broke up after less than a year of marriage and a decade of love. Ironically, the person who seems the least upset about it is Cyrus, appropriately reflected in her "Slide Away" lyrics. She released the single days after the breakup was announced and performed it at the VMAs last minute.
"I'll Kill You" - Summer Walker ft. Jhené Aiko
Summer Walker released her debut album, Over It, in October. The 23-year-old singer from Atlanta, Georgia is slowly making her way to the top of the R&B charts and collaborating with artists like Jhené Aiko and PARTYNEXTDOOR. Her music in two words? A vibe.
"Lick" - Offset
Offset's debut album Father of 4 is everything we didn't ask for, but most definitely needed. The Migos rapper and Cardi B dropped "Clout," a top single off the album, but the unprecedented use of the flute (!) in "Lick" makes the case for its excellence alongside underrated tracks like "Made Men" and "Red Room."
"Lover" - Taylor Swift
Taylor Swift has certainly had herself a year (read: releasing an album and dealing with behind-the-scenes harassment from Scooter Braun and Scott Borchetta), but through it all fans will remember "Lover" for the reminder of The Old Taylor—someone we hope will fully return when Braun and Borchetta allow her to play her old songs again.
"Throw It Back" - Missy Elliott
Missy! Did! That! The legend released her first album in over a decade and gave us the pre-game to our pre-game song, "Throw It Back." When writer Ashley C. Ford asked Elliott what she wanted fans to think when they listened to her new album for the first time, she replied, "There's no one like Missy. No one." She is correct.
"The Bones" - Maren Morris
For those of you sleeping on Maren Morris, don't. The 29-year-old country singer's second album, Girl, released in March is filled with empowering singles ("GIRL") and non-sappy love songs ("The Bones") that give fans a perfect mix of emotional reflection and "I'm doin' me" attitude that's very much needed right now.
"Ballin Flossin" - Chance the Rapper ft. Shawn Mendes
Shawn Mendes is having a moment, considering he's on everyone's radar...including Chance the Rapper's. After dropping his very first album (!), Chance released "Ballin Flossin" with the "Señorita" singer. If it sounds like nothing you've ever heard before, you're absolutely right. With lyrics like "Peanut butter jelly with a baseball bat / Peanut butter jelly with a, peanut butter jelly / Y'all ain't ready for this jelly, it'll break y'all back" it's a refreshing mix of joy and ridiculousness. It's also a bit of a Bar Mitzvah jam? I don't make the rules.
"Money In The Grave" - Drake
Is it even summer if Drake doesn't drop new music? (You might recall last summer's "Scorpion" release or 2016's "Views" drop at the end of April, thus paving the way for "One Dance" to claim its 2016 Song of the Summer title.) Drake and Rick Ross released "Money In The Grave" right in time to hype you up for your vacation pregames after the Toronto Raptors' NBA Championship win in June. At first listen, you'll probably mistake it for old Drake, and that's exactly the point.
"BROWN SKIN GIRL" - Beyoncé, SAINt JHN & Wizkid ft. Blue Ivy Carter
Not only did we receive the gift of a Lion King remake, Beyoncé created an entire album to exist alongside it called The Lion King: The Gift, and it's everything and more. One of the more popular singles titled "BROWN SKIN GIRL"—an ode to African American women everywhere—features none other than Bey's daughter, Blue Ivy Carter, who has now officially made her first Billboard Top 100 debut. She's seven years old, in case you needed a reminder.
"The 1975" - The 1975
Speaking of young prodigies, the opening track on The 1975's new album Notes on a Conditional Form features a four-minute monologue from none other than 16-year-old Swedish climate change activist Greta Thunberg. Thunberg urgently expresses the environmental crisis our world is facing, and what we need to do to save ourselves with lines like, "We can no longer save the world by playing by the rules because the rules have changed. Everything needs to change and it has to start today." Take one listen, then share it with everyone you know.
"Cool" - Jonas Brothers
Perhaps the best thing that has come out of 2019 is the Jonas Brothers' resurrection. (Yeah, I said it.) "Cool" is the top single on their Happiness Begins album with its feel-good, windows down lyrics that we'll want need to play on repeat when winter rolls around.
"Bad Guy" - Billie Eilish
"Bad Guy" is one of those rare songs that's so inexplicably good, thanks to the genius Billie Eilish (more on her incredible talent later). It will remind you that you're the sh*t, and after one listen will convince your friends to come out with you on a Monday night. Ten out of 10 recommend putting it on your workout playlist too.
"Old Town Road" - Lil Nas X ft. Billy Ray Cyrus
I would apologize for putting "Old Town Road" on this list, but I wouldn't mean it. Lil Nas X's remixed single featuring Billy Ray Cyrus, which now has 392 million views on YouTube, is that good. Unclear if it's the unprecedented mix of country and trap music, or the fact that Billy Ray Cyrus loved it so much that he thought he needed to be apart of it. Nobody can believe how much the world loves it—not even Lil Nas X himself.
everybody and they mama bumpin old town road right now wtfApril 11, 2019
See more
"Tempo" - Lizzo ft. Missy Elliott
Moving forward, there will be no more questions like, "What song should I put on?" at the pregame. The go-to will be Lizzo's "Tempo" featuring Missy Elliott from her album, Cuz I Love You. (If I could, I'd put every song from the album on this list, including "Good As Hell" and "Truth Hurts.")
"Make It Better" - Anderson .Paak ft. Smokey Robinson
Smokey Robinson's soothing vocals add the perfect touch to Anderson .Paak's "Make It Better" from his fourth studio album, Ventura. The sultry single is the epitome of soul music's evolution, and a reminder that you can do it successfully in 2019.
"Past Life" - Maggie Rogers
Maggie Rogers' "Past Life" brings out a certain kind of nostalgia from your teens you didn't think you could feel again, but this time it feels different—that maybe things weren't so bad then, and you're ready to embrace whatever comes next.
"Break Up With Your Girlfriend, I'm Bored" - Ariana Grande
What's more iconic than Ariana Grande saying the words we've all been thinking since your crush got in a relationship with a person who's...well...not you? "Break Up With Your Girlfriend" makes itself a home on Thank U, Next, released in February.
"I Can't Get Enough" - benny blanco, Tainy, Selena Gomez, J Balvin
Selena Gomez fans will be pleased to know she's slowly making her way back to the music scene after last summer's jam, "Back to You," with her Benny Blanco, Tainy, and J Balvin collaboration, "I Can't Get Enough." If it's any indication of what's next for Gomez after the October release of "Lose You to Love Me," expect sexy songs that will be impossible not to jam to in the office.
"Dreams" - Solange
Solange is done asking for a seat at the table—she brought her own. Her fourth studio album, When I Get Home, is a follow-up to her 2016 album, A Seat at the Table, and the home of "Dreams"—a gentle-but-haunting reminder of the struggles women of color still face despite society's so-called progression.
"Hope Is a Dangerous Thing for a Woman Like Me to Have—But I Have It" - Lana Del Rey
The eerily beautiful single, which didn't end up making it on Lana Del Rey's album Norman Fucking Rockwell!, is as dark ("I've been tearing around in my fucking nightgown / 24/7 Sylvia Plath / Writing in blood on the walls") as it is relatable for anyone yearning to release their demons. Del Rey is proof it's possible.
"More Than That" - Lauren Jauregui
RELATED STORY
When Jauregui became the final Fifth Harmony member to go solo, nobody knew what to expect from the 22-year-old. She told MarieClaire.com her debut single, "Expectations," "encompassed the whole idea of coming out of a career people have expectations about—how I'm going to be, what sound I'm going to have, and where I'm going to go with my new power." Only a few months later, "More Than That" fully embraces The New Lauren—a powerful reminder that she (and the music she makes) doesn't belong to anybody.
"Almost (Sweet Music)" - Hozier
The "Take Me to Church" singer hasn't released an album in four years, but that's changed with Wasteland, Baby! (a very appropriate album name coming off of 2018). "Almost (Sweet Music)," the first song from the album, feels a lot lighter than Hozier's previous work and isn't that just what we all need?
"When I Was Older" - Billie Eilish
"When I Was Older" is soft and dreamy, dark and intense—it gives off Lana Del Rey vibes with an electronic pop touch. Eilish and her brother were selected by director Alfonso Cuarón to compose a song for the album Music Inspired By Roma (his most recent critically acclaimed film), and the haunting single is what they created, affirming Billie Eilish's unofficial title as best young vocalist of our time. She's 17.
Download our "Best Songs of 2019" Spotify playlist:
For more stories like this, including celebrity news, beauty and fashion advice, savvy political commentary, and fascinating features, sign up for the Marie Claire newsletter.
RELATED STORIES
Celebrity news, beauty, fashion advice, and fascinating features, delivered straight to your inbox!
Rachel Epstein is a writer, editor, and content strategist based in New York City. Most recently, she was the Managing Editor at Coveteur, where she oversaw the site's day-to-day editorial operations. Previously, she was an editor at Marie Claire, where she wrote and edited culture, politics, and lifestyle stories ranging from op-eds to profiles to ambitious packages. She also launched and managed the site's virtual book club, #ReadWithMC. Offline, she's likely watching a Heat game or finding a new coffee shop.