The Best Sad Songs of 2019 to Play When You're Feeling Down
Singles like Maggie Rogers' "Past Life" and John Mayer's "I Guess I Just Feel Like" are only a couple of the best new sad songs of 2019 that will put you in your feels. Listen to them here.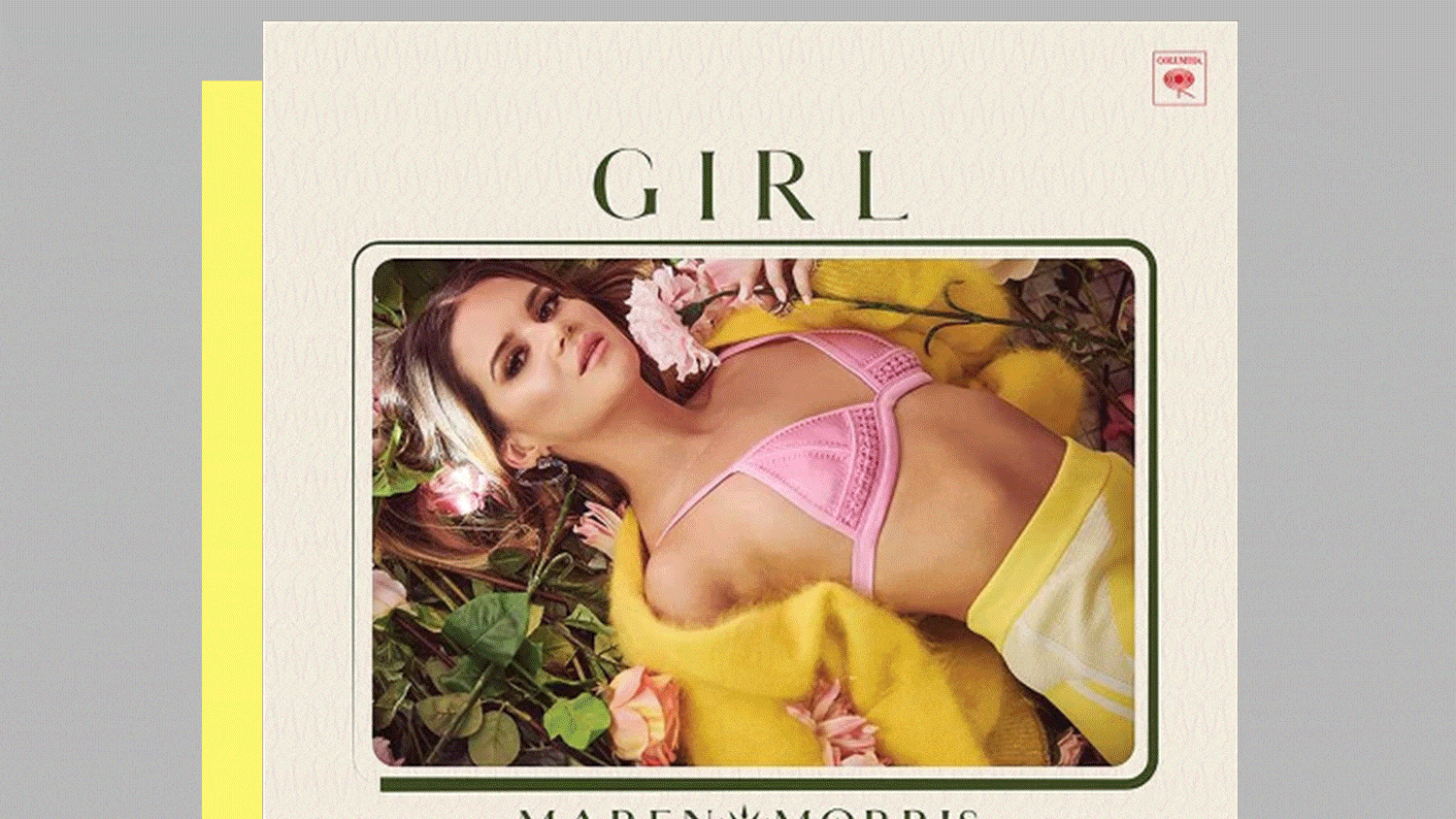 (Image credit: Design by Morgan McMullen)
If we all felt a little more comfortable asking each other our favorite sad song recommendations, the world would be a much more vulnerable, beautiful place. There's no shame in admitting that sometimes we need to put on a sad song (or 10) to simply feel—even if it's about a situation completely unrelated to what we're currently experiencing.
Here, MarieClaire.com's roundup of the best new sad songs of 2019—from Juice WRLD to John Mayer—to play on repeat when you just need to let it all out.
"Robbery" - Juice WRLD
After Juice WRLD's tragic death this month, "Robbery" is more than a yearning for a significant other—it's a haunting reminder of the 21-year-old's talent that the world will continue to mourn for years to come.
"Mariners Apartment Complex" - Lana Del Rey
If there's anybody on this Earth who has mastered the art of the Sad Song, it's Lana Del Rey. One (i.e. me) could argue that Norman Fucking Rockwell! is essentially one large 14-track sad song, but for the sake of making a choice for this list, "Mariners Apartment Complex" wins the top spot.
"Sad Eyes" - James Arthur
James Arthur released his third studio album, You, in October that brings all of the emotion and vulnerability we've seen in the "Say You Won't Let Go" singer's previous work. If you listen closely, there's a hint of optimism in "Sad Eyes," but it doesn't make it any less reflective.
"Just Might" - Summer Walker & PARTYNEXTDOOR
I've said it before and I'll say it again: Summer Walker's music is A Vibe. After a failed relationship with a lover, "Just Might" grapples with existential questions like, "What is love?" "Does true love exist?" "Should I just be a hoe?"
"Cry Baby" - Lizzo
While Lizzo's "Cry Baby" may not be the go-to while you're going through the box of tissues, it's certainly the song you put on in the car after you've decided that you're no longer going to give a f*ck about the person who just broke your heart.
"Taffy" - Jenny Lewis
Jenny Lewis' "Taffy" is the epitome of a Look-Out-the-Window-and-Pretend-I'm-in-a-Music-Video song from her 2019 album, On the Line. Play it during a therapeutic cry session in your room for an hour...or three.
"Prayers to the Trap God" - Roddy Ricch
Roddy Ricch's debut album Please Excuse Me For Being Antisocial has mixed reviews, mainly for the lack of truly original sound, but that doesn't mean it bumps any less. "Prayers to the Trap God" feels particularly emotional as Roddy reflects on a police raid and the struggles him and his family have faced.
"On Some Emo S**t" - Blink 182
Nothing will ever compare to Enema of the State (1999), but to the relief of many Blink 182 fans, their newest work, Nine, sounds very similar to the Tom DeLonge era. "On Some Emo S**t" is one of the best songs off the album, and feelings will be felt (if you couldn't tell from the title).
"Circles" - Post Malone
Posty is sad these days...and it shows. I don't want to get into the artistic direction of the video for "Circles" from his third album, Hollywood's Bleeding. (That's a discussion for another time.) What I will say is that if you're attempting to make your way out of darker days, "Circles" is a great place to start with its somewhat upbeat reflection on a toxic relationship.
"What If I Never Get Over You" - Lady Antebellum
Lady Antebellum is still alive and well, thank you very much. "What If I Never Get Over You" is 2019's "I Need You Now" with a touching tribute to a past lover. "What if I'm tryin', but then I close my eyes / And then I'm right back, lost in that last goodbye? / And what if time doesn't do what it's supposed to do? / What if I never get over you?"
"Someone You Loved" - Lewis Capaldi
Newcomer Lewis Capaldi released his debut single, "Someone You Loved," and it's a tearjerker. The 23-year-old will remind you of the moment you heard Sam Smith for the very first time, and we predict his talent will bring him to the same star-level status as Smith.
"Remember You Young" - Thomas Rhett
Family man Thomas Rhett really knows how to bring all of the nostalgia in "Remember You Young," which reminisces on his personal journey leading all the way up to meeting his wife and the birth of their two (soon-to-be-three!) children. It's relatable for anybody who simply wants to reflect on *Lana Del Rey voice* who they are and where they've been.
"Lover" - Taylor Swift
Sometimes the only way to deal with our all-consuming heartbreak is to think about what could have been. That's where T. Swift's "Lover" comes in.
"Be Alright" - Dean Lewis
The relatively new Australian singer Dean Lewis (he gained popularity with his debut single "Waves" in 2017) really hits you in the gut with "Be Alright"—a heartfelt song about his struggle to get over an ex who cheated on him. There is some hope, though: "It's gonna hurt for a bit of time / So bottoms up, let's forget tonight / You'll find another and you'll be just fine / Let her go."
"I Guess I Just Feel Like" - John Mayer
The origin of John Mayer's nostalgic single, "I Guess I Just Feel Like," is pretty incredible, and an ode to his talent:
"I spent August and September of last year looking for new songs and couldn't find them. I was thinking with my ultra-aesthetic brain, trying to write the tune I thought would be cool to have via sequencers, plugins and effects. (That process has worked barely enough times to still make it justifiable.) Then one day in October I decided I'd had just about enough of myself, and that's always when the good stuff starts. I got two inexpensive microphones, a 1" tape machine and took out my Martin D-45 guitar. "I'm just going to do what I do," I remember thinking. And then it all clicked again. I wrote most of "I Guess I Just Feel Like" in an hour. It's great luck that my friend @daniel happened to stop by to take some photos the day this song was written. The moral of the story? Honesty is the best technology. I can't wait for you to hear it tonight."
Listen to it when you're feeling sad about the current state of our country, or questioning what you've been taught growing up.
"GIRL" - Maren Morris
Add Maren Morris to the list of country artists like Kacey Musgraves that are redefining the genre. The lead single on her album, Girl, is a refreshingly honest reflection of breaking through your insecurities, including the painful-but-necessary mantras you need to hear to get back up again. "What you feel is natural / You don't gotta put up with this anymore / Pick yourself up off the kitchen floor / Tell me what you waitin' for?"
In other words, if you're sad, put this song on repeat to feel a little better.
"Dreams" - Solange
Sit down and take a moment to truly listen to and appreciate the lyrics of Solange's "Dreams" from her new-ish album, When I Get Home. It's a reminder of the depressing reality of the obstacles that come with fulfilling your dreams—especially for women of color.
"Walking By" - Dido
British singer/songwriter Dido is back with her new album, Still on My Mind, after a six-year hiatus. In this heartbreaking piano ballad, "Walking By," she recounts an abusive relationship and how she wishes she never met the person in the first place.
"Past Life" - Maggie Rogers
Maggie Rogers is one of the most talented young artists of our time. Just listen to "Past Life"—an incredible example of the 24-year-old's soft-yet-striking vocals as she reflects on her own self-evolution. Then she'll have you in your feels for the rest of the night. Ten out of 10 don't recommend listening to it before the pregame.
"When the Party's Over" - Billie Eilish
"When the Party's Over" is one of the first two singles released from Billie Eilish's album, WHEN WE ALL FALL ASLEEP, WHERE DO WE GO? The 17-year-will give you goosebumps as she whispers lyrics like, "But nothing is better sometimes / Once we've both said our goodbyes / Let's just let it go / Let me let you go." An old soul at her finest.
"Fast" - Juice WRLD
Further proving Juice WRLD's talent, most people know him from his single, "Lucid Dreams," on Goodbye & Good Riddance (2018). In less than a year, he released his second album, Death Race for Love. "Fast" is a refreshingly honest depiction of how quickly the rapper rose to fame and the consequences that have come along with it. It may seem upbeat, but the lyrics prove otherwise: "I go through so much, I'm 19 years old / It's been months since I felt at home / But it's okay 'cause I'm rich / Psych, I'm still sad as a bitch, right."
"In Vain" - Sigrid
Feel Norweigen singer Sigrid's voice pierce through your soul with her song, "In Vain," as she sings about ending a relationship. Anybody who has attempted and failed to "fix" their partner will relate.
"Shrike" - Hozier
You'll probably hear Hozier's "Shrike" in your next restorative yoga class. It's about living with regret and not saying what you needed to say in the moment. I got butterflies the first time I listened to it on his album, Wasteland, Baby!
"Hope Is a Dangerous Thing For a Woman Like Me to Have" - Lana Del Rey
Original Sad Girl Lana Del Rey is back at it again with her single, "Hope Is a Dangerous Thing For a Woman Like Me to Have." It's so painfully beautiful and dark—and just when you think it can't get any better, you remember she released an entirely separate album, Norman Fucking Rockwell, in August. Tears were shed.
For more stories like this, including celebrity news, beauty and fashion advice, savvy political commentary, and fascinating features, sign up for the Marie Claire newsletter.
RELATED STORY
Celebrity news, beauty, fashion advice, and fascinating features, delivered straight to your inbox!
Rachel Epstein is a writer, editor, and content strategist based in New York City. Most recently, she was the Managing Editor at Coveteur, where she oversaw the site's day-to-day editorial operations. Previously, she was an editor at Marie Claire, where she wrote and edited culture, politics, and lifestyle stories ranging from op-eds to profiles to ambitious packages. She also launched and managed the site's virtual book club, #ReadWithMC. Offline, she's likely watching a Heat game or finding a new coffee shop.