The Best Love Songs of 2020 From Taylor Swift to Machine Gun Kelly
From Taylor Swift to Selena Gomez to Machine Gun Kelly, here are the best love songs of 2020.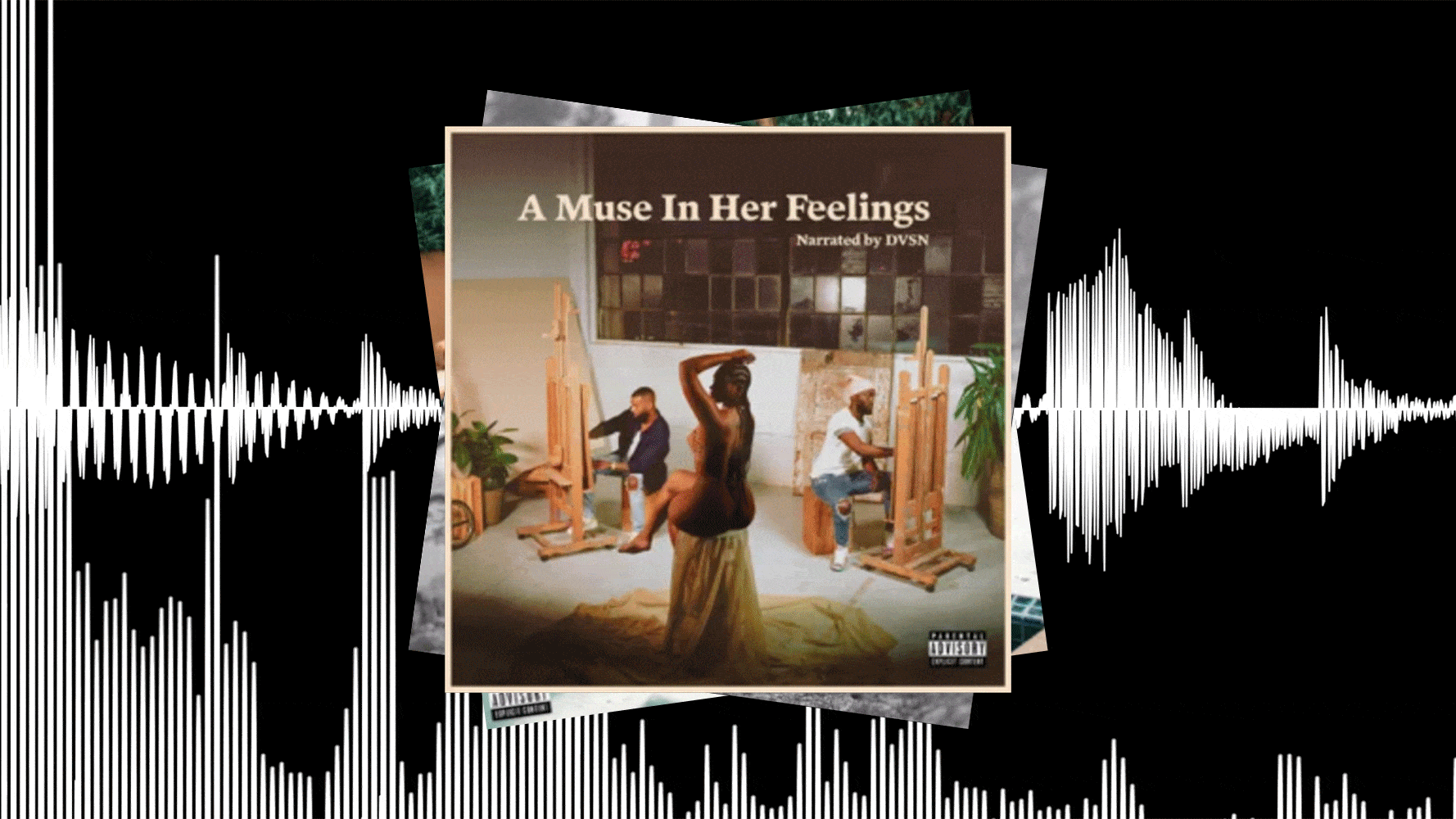 (Image credit: Design By Morgan McMullen)
Although it's been a pretty terrible year overall, 2020 has deemed itself an incredible year for music. In January alone, Vanessa Carlton made our childhood dreams come true by releasing a new single called "The Only Way to Love," Selena Gomez blessed us with Rare, and Mac Miller's final body of work, Circles, has been thoughtfully gifted to the world by his family. Unsurprisingly, all of these artists and more have approached their work with a whole lot of...feelings, giving us plenty of love songs to listen to on repeat.
Allow us to present our list of the best love songs of 2020, below.
"Take You Back" - Russ ft. Kehlani
You'll find yourself vibing to Russ and Kehlani's "Take You Back" in the car every chance you get, thanks to the unequivocal vocal chemistry between the artists and the sweet, sweet hope that relationships can have this much self-awareness IRL.
---
"U Should" - CHIKA
It's thrilling to know there's so much yet to come from CHIKA. The 23-year-old rapper's romantic single "U Should" is a departure from her Industry Games EP, yet equally as authentic. "She like the sun / It's how you feel when you stunned / It's how you feel when you won / Yes, I'm a hopeless romantic / But don't think I'm manic when saying I think you the one."

---
"What You Know Bout Love" - Pop Smoke
Tik Tok dances aside, Pop Smoke's "What You Know Bout Love" from his posthumous album Shoot for the Stars, Aim for the Moon is the perfect encapsulation of the uncertainty and excitement of taking the next step in a relationship.
---
"Forgive Me" - Chloe x Halle
Cue the song you play when an ex did you wrong, courtesy of Chloe x Halle. "Give me back all my time / So forgive me, no, not really / Best believe I'll move onto better things."
---
"Bloody Valentine" - Machine Gun Kelly
"Bloody Valentine" is one of the best songs off of Machine Gun Kelly's fifth studio album, Tickets to My Downfall, about falling for (and failing to escape) that person you know isn't good for you. Important sidenote: 2020 gave us an MGK and Megan Fox relationship, so what more can we really ask for?
---
"Luv Is Dro" - Jack Harlow ft. Static Major & Bryson Tiller
Do not sleep on Jack Harlow. The 22-year-old Kentucky rapper's debut album, That's What They All Say, is complete with a mixture of bangers (see: "Way Out" and "Already Best Friends") and some new sultry sound (read: "Luv Is Dro") Harlow loyalists will appreciate.
---
"Lovin' Me" - Kid Cudi ft. Phoebe Bridgers
Kid Cudi's third installment of his Man on the Moon album series, Man On The Moon III: The Chosen, features a track with everyone's favorite indie artist, Phoebe Bridgers, that centers on Cudi's journey to self-love.
---
"Body Language" - Big Sean ft. Jhené Aiko & Ty Dolla $ign
"Body Language" is further proof that Big Sean and Jhené Aiko's chemistry extends far beyond their vocals. Let this one set the mood for your next Friday night in with your partner.
---
"Willow" - Taylor Swift
Decoding Taylor Swift's lyrics is a sport in itself, but it's clear that "Willow" from folklore's sister album, evermore, is about desire, the complexity of wanting someone, and ultimately falling in love. It also happens to be one of the best songs off of the album.
📲 YT | Taylor Swift on 'willow' in the #willowMusicVideo premiere chat"willow is about intrigue, desire and the complexity that goes into wanting someone. I think it sounds like casting a spell to make someone fall in love with you (an oddly specific visual)" pic.twitter.com/D2g22yunL4December 11, 2020
See more
---
"I Know the End" - Phoebe Bridgers
While Phoebe Bridgers's "I Know the End" feels like a love song, the true meaning behind her album's closing track has yet to be decoded, as proven in the music video where Bridgers kisses an elderly woman that fans insist is an older version of herself. Interpret it as you will—love song or not.
---
"Love Songs (Remix)" - Kaash Paige & 6LACK
Nineteen-year-old singer/songwriter Kaash Paige transformed her 2018 single "Love Songs" into a sultry remix with 6LACK, released on January 28, which is best described as a capital-V Vibe.
---
"Don't Rock Me to Sleep" - Megan Thee Stallion
In "Don't Rock Me to Sleep," Megan Thee Stallion reminds us that she doesn't need anybody...and neither do we. "If you wanna leave, then bye, bye, bye / I'm a big girl, so I won't cry / Don't sing me a lullaby-by-by / Blah, blah, blah, la-la-la / If you wanna leave, then bye, bye, bye / I'm a big girl, so I won't cry."
---
"Back to the Streets" - Saweetie ft. Jhené Aiko
"Bounced on his ass, turn that boy into a flashback / I'm a five-star bitch with the price tag / Gotta find me somebody that could match that." This hit single from Saweetie and Jhené Aiko will be played at pregames everywhere once the pandemic is over. We're leaving the f*ckbois behind in 2020.
---
"Hit Different" - SZA ft. Ty Dolla $ign
SZA fans won't be surprised that "Hit Different" really does hit different—a song seemingly about the highs and lows of a relationship with a person you just can't seem to get rid of.
---
"Over Now" - Calvin Harris & The Weeknd
Whew, The Weeknd does not play games in "Over Now," where he makes it very clear that whatever he and his ex are dunzo. Play it when you've made the decision to end your own relationship. "I don't really care if your tears fall down your face / You know you play the victim every time / I know you gettin' turnt every night, oh yeah / Your girls ain't shit / Tryna get me off your mind / The same ones who be hittin' up my line / They're not your friends."
---
"Illicit Affairs" - Taylor Swift
"Illicit Affairs" is one of the most beautifully heartbreaking, honest recounts of what it's like to be trapped in the toxic cycle of having an affair—"a dwindling, mercurial high /a drug that only worked / the first few hundred times."
---
"POV" - Ariana Grande
Listen closely to Ariana Grande's 14-track Positions and you'll find it's an incredibly vulnerable album, proven in songs like "POV." "I wanna love me (ooh) / The way that you love me (ooh) / Ooh, for all of my pretty / And all of my ugly too / I'd love to see me from your point of view."
---
"Holy" - Justin Bieber ft. Chance The Rapper
Serenade your partner with a rendition of Justin Bieber and Chance The Rapper's "Holy." What's more romantic than lyrics like, "I don't believe in nirvana / But the way that we love in the night gave me life / Baby, I can't explain?"
---
"Eleven" - Khalid ft. Summer Walker
Khalid. Summer Walker. The artists teamed up to drop a remix of "Eleven" on May 1. Need we say more?
---
"When the Party's Over" (Billie Eilish Cover) - James Blake
Just when you thought Billie Eilish's "when the party's over" (2018) couldn't get anymore beautiful, James Blake decides to cover it as part of his aptly-named "Covers" EP that he created after fans convinced him to cover songs on Instagram during the pandemic.
---
"Godspeed" (Frank Ocean Cover) - James Blake
...And then there's Blake's cover of Frank Ocean's "Godspeed" from his 2016 album, Blonde, which will quite literally pierce through your soul.
---
"Comfortable" - H.E.R.
It's impossible not to get in your feels as soon as you queue up H.E.R.'s "Comfortable." Lyrics aside, she has the voice of an angel that could make anybody fall in love on the spot.
---
"Break My Heart" - Dua Lipa
If Dua Lipa's album, Future Nostalgia, is the love letter, "Break My Heart" is the signature. That's all.
---
"Grieving" - Kehlani ft. James Blake
Kehlani produced a standout sophomore album, It Was Good Until It Wasn't, that will be playing softly in the background of every Friday night spent in with candles lit and lights dim. James Blake's feature on "Grieving" is the icing on the cake of a sultry goodbye to a toxic relationship.
---
"Honeymoon Fades" - Sabrina Carpenter
It's impossible not to feel all of the feels while listening to Sabrina Carpenter's hit single, "Honeymoon Fades," that brilliantly highlights her vocals and a yearning hope to hold on to the love that consumes you at the beginning of a relationship.
---
"Stuck with U" - Ariana Grande & Justin Bieber
Love in the age of quarantine! An Ariana Grande and Justin Bieber quarantine drop was inevitable. After you watch the sweet video, above, take pride in knowing all net proceeds from the song will be donated to the First Responders Children's Foundation.
Honored to support this cause https://t.co/CwCqqilCHsMay 19, 2020
See more
---
"Falling" - Trevor Daniel & Summer Walker
Twenty-five-year-old Trevor Daniel enlisted Summer Walker for the official remix of his hit single, "Falling," and it certainly doesn't disappoint. Allow it to give you permission to bask in those first real feelings that consume you when you get to know somebody new.
---
"Boyfriend" - Selena Gomez
Selena Gomez keeps it real about her need want for a boyfriend in "Boyfriend"—a capital-B Bump off of her Rare deluxe album. "I want a boyfriend / But I just keep hitting dead ends / Try to take a shortcut, but I get cut again and again / I want a boyfriend / Tell me, are there any good ones left? / I keep finding wrong ones, but I want love again and again."
---
"To Die For" - Sam Smith
Sam Smith's vulnerability pours out of every song they make, and "To Die For" is no exception. This one will bring you to tears thinking about the power of having a significant other—and not having one. "I just want somebody to die for / Does that scare you? / I don't want to be alone."
---
"What If I Told You That I Love You" - Ali Gatie
Iraqi–Canadian singer Ali Gatie's "What If I Told You That I Love You" went viral on Tik Tok, and the rest is history. "Everyone's been in that situation where they weren't sure if they should confess their feelings or keep it to themselves, and most of the time you regret not saying how you feel," Gatie told Rolling Stone about the single. "That's why I wrote the song."
---
"I Want You To Love Me" - Fiona Apple
Fiona Apple released Fetch The Bolt Cutters when the world needed it most, introducing her magical piece of work with a bold statement declaring exactly what she yearns for: "I Want You To Love Me." It's impossible not to dance around your room to this one...before screaming into a pillow.
---
"Intentions" - Justin Bieber ft. Quavo
Fresh off his new album, Changes, Justin Bieber created a sexy reminder to his wife that she's, well, the best. It's a far departure from the Bieber bops we've become accustomed to over the years, but it still bumps.
---
"What I Need" - Megan Thee Stallion
"I'll cut you off and get mad when you leave." (Same.) Megan Thee Stallion dropped her EP, Suga, in anticipation of another very Hot Girl Summer (...once we get rid of coronavirus and all). In classic Meg style, she tells you exactly what she wants and when she wants it. Little did we know, she'd also release her debut studio album, Good News, the same year.
---
"B.S." - Jhené Aiko ft. H.E.R.
Jhené and I have one very important thing in common: We are back on our bullshit. In her song "B.S." from her magical new album, Chilombo, Jhené is serving lines like, "Some of y'all ain't never had no real bitch and it shows / I keep it one hunnid from my head down to my toes." If you're trying to get over someone who did you wrong, this song will do it for you.
---
"Canada" - Lauv ft. Alessia Cara
This year, Lauv released his debut album ~how i'm feeling~ and it's a masterpiece. "Canada" falls more towards the sappy and emotional spectrum of the beautiful 21-track ride he takes us on. In "Canada," Lauv explores the joys of a budding relationship alongside another extraordinary talent, Alessia Cara.
---
"All to You" - Russ ft. Kiana Ledé
If you're not listening to "Best on Earth" or "Guess What," you're listening to Russ's "All to You" off the same album, SHAKE THE SNOW GLOBE. It's a change of pace for the rapper, but nonetheless a sweet ballad dedicated to a significant other.
---
"All Me" - Kehlani ft. Keyshia Cole
Though Kehlani technically dropped this banger in the final days of 2019, we're still including "All Me" on the 2020 list because it's just...that good. "I've never had a song hype like this before it dropped," the 25-year-old wrote on Twitter the night before the released the song. "I've never had this much energy for a musical release! This is so incredible. I just wanna say thank you, this is some really epic shit."
---
"After Hours" - The Weeknd
It's been a minute since The Weeknd dropped a full album (not counting the My Dear Melancholy EP he released in 2018). His single of the same title from his fourth studio album, After Hours, is dark and moody as he reminisces on—you guessed it—an ex.
---
"I Love Me" - Demi Lovato
Sometimes the best love songs are about ourselves, and Demi Lovato delivers 'em flawlessly. It's incredible to watch her release new music after suffering a near-fatal overdose in 2018, which she addresses in the song. "I Love Me" feels especially monumental after recently hearing her devastating single, "Anyone," that she performed at the 2020 Grammy's in January.
---
"Crowded Room" - Selena Gomez ft. 6LACK
Selena Gomez's albums are either a hit or miss, but Rare is definitely a hit. A far departure from her 2015 Revival (think: darker, sexier songs like "Good For You"), Rare makes you want to put on a burlesque show in front of all the people who've ghosted you. In "Crowded Room," Gomez knows exactly who she is and she's not afraid to show you.
---
"Circles" - Mac Miller
Whether it has a direct reference to love or not, each song on Mac Miller's Circles is heartbreaking knowing we'll never receive a new album from the artist again. In "Circles," Miller solemnly celebrates his lover's ability to appreciate him in his darker moments.
---
"A Muse" - DVSN
DVSN, composed of singer Daniel Daley and producer Nineteen85 who belong to Drake's record label OVO, released "A Muse," which can simply be described as a sext, along with rest of their album. That is all.
---
"Conversations In The Dark" - John Legend
Ahead of his This Is Us guest performance, John Legend released his single, "Conversations In The Dark"—a beautiful ode to (we can only assume) his wife, Chrissy Teigen, that couples around the world will relate to. It's on the same level as "All of Me" (2013).
---
"The Only Way to Love" - Vanessa Carlton
Gen-Z, allow us to introduce you to Vanessa Carlton: Indie Artist. The 39-year-old singer began the decade by releasing her first single from her sixth studio album, Love Is An Art (out March 2020). While she may not be as recognizable as she was circa 2002 with singles like "A Thousand Miles" and "Ordinary Day," it doesn't make "The Only Way to Love" any less great. In fact, her evolution is what makes it even better.
"Hand Me Downs" - Mac Miller ft. Baro
Oh, you thought I was done celebrating Mac Miller? "Hand Me Downs" is a five-minute vignette of the love Miller aspired to create with someone. "You remind me / Shit, I need to stay in line / You damn well are a great design / You, despite being an only child / Say you need more of a family 'round / Let's turn these jeans into hand me downs."
Related Story
Celebrity news, beauty, fashion advice, and fascinating features, delivered straight to your inbox!
Rachel Epstein is a writer, editor, and content strategist based in New York City. Most recently, she was the Managing Editor at Coveteur, where she oversaw the site's day-to-day editorial operations. Previously, she was an editor at Marie Claire, where she wrote and edited culture, politics, and lifestyle stories ranging from op-eds to profiles to ambitious packages. She also launched and managed the site's virtual book club, #ReadWithMC. Offline, she's likely watching a Heat game or finding a new coffee shop.