Speaking Selena
Christian Serratos on celebrating her and Selena Quintanilla's Mexican-American identities in a new Netflix drama.
Marie Claire Newsletter
Celebrity news, beauty, fashion advice, and fascinating features, delivered straight to your inbox!
Thank you for signing up to Marie Claire. You will receive a verification email shortly.
There was a problem. Please refresh the page and try again.
Christian Serratos's hand cascades down the screen. "You can just—" she explains over Zoom, expertly twisting and turning her wrists to demonstrate one of Selena Quintanilla's signature dance moves, "as long as you do it with confidence."
The flamenco hand gesture seems to drip from the ends of Serratos's fingertips. But it didn't come naturally to the 30-year-old actress who portrays the Tejano icon in the new two-part Netflix show Selena: The Series, which premieres December 4.
"I'm not a professional pop star, you know?" Serratos muses. "I had to trust myself and do [the dance steps] the way that I felt she was doing them. It made me more confident, which in turn made it not matter if it was right or wrong. Because the thing that Selena had, that was so special, was her confidence."
Serratos spent months learning the idiosyncrasies of the singer who broke barriers for Mexican-American artists and brought Latinx music to mainstream charts in the early '90s before her untimely death in 1995, days before her 24th birthday. For the coming-of-age drama, the actress studied countless hours of performance footage, watched interviews of the singer to nail her accent and mannerisms, and even cut her own bangs for auditions after learning Selena's trendsetting blunt fringe was done by her own hand.
It's clear Serratos, known best as the fierce Rosita Espinosa in The Walking Dead and Angela Weber in the Twilight series (she's game for a reboot, if Robert Pattinson is), unapologetically throws herself headfirst (or hair first) into her projects. For TWD, she went to the shooting range weekly to get acquainted with handling a gun. "I think that crosses over into your work. You can tell if you feel comfortable. It also came from not wanting to look stupid," she adds, chuckling.
Her philosophy on learning doesn't just extend to her career. When quarantine hit, Serratos decided that in between building forts with her 3-year-old daughter, Wolfie, and her husband, musician David Boyd, she'd teach herself Farsi. The Burbank–native was drawn to the Persian language because it's a dominant tongue in the greater Los Angeles area.

"I think polyglots [people who speak several languages] are so attractive ... so smart," Serratos muses. "I just want to learn as many languages as I can." She speaks two—English and Spanish—already.
But her relationship to Spanish is a complicated one. Despite being raised in a family that spoke the language frequently, she felt self-conscious speaking it back and responded mainly in English. "It's something I'm working on, to have it feel as comfortable in my mouth as it does in my brain," she says.
For Selena, the actress brushed up on her Spanish by employing a popular tactic among language learners: watching a well-known film in the tongue. (Serratos's choice? The Devil Wears Prada. "I have that movie memorized.") An obvious pick might've been the 1997 Selena biopic starring Jennifer Lopez. Serratos admits to turning it on for a few minutes before stopping herself, fearing she'd conflate her own instincts about the superstar with Lopez's version—though she considers herself a massive fan of the film and of J.Lo's. "I thought about reaching out to her, but I wanted to seem cool so I didn't," the actress says, amid laughter. "I really respect what she did in that film because there was this resurgence of Selena's work [afterward]."
Languages shape how Serratos relates to her heritage and influence how she's raising her daughter. "My accent is not perfect, but I still go out of my way to speak Spanish to her. And to my husband (he's from Denmark), I'm like, 'You need to speak more Danish to Wolfie.' You really can't get that into your body unless you've had it at [a young age]."
It even ties Serratos to Selena herself, who fought to bridge the cultural divide between her dual roots, speaking in English and singing in Spanish. In one clip, Serratos's Selena begs her father (Ricardo Chavira) to diversify their music catalog to include English hits in addition to Tejano ones: "I'm Mexican and American, right? You want me to be only half of who I am."
The actress, who also identifies as Mexican American, said filming that scene was "really emotional." She adds, "I felt not enough one or the other growing up, and I've felt that in this industry immensely."
The scene was another reminder for Serratos of how Selena paved a path for her and other women of color to succeed in spaces that were not designed for them to do so. "It never ends," Serratos recalls, "the amount of times I've been on the phone [with a casting director] and said, 'But why can't I?' and actually been told, 'because you're not white.'"
So, it feels like a full-circle moment for Serratos to pay homage to Selena, 25 years after the superstar was killed, with a show for an American streaming giant that was shot in Mexico; with a crew who largely spoke Spanish; that was co-executive produced by a member of the Quintanilla family; and that features a cast of mainly people of color—a show that allowed Serratos to celebrate all the identities and languages she knows.

"Her struggle was the struggle," Serratos says. "She was working so hard to accomplish things as a woman, as a minority. I hope people see the walls she worked to tear down to be respected, to be heard."
A version of this story appears in the winter 2020 issue of Marie Claire.
RELATED STORIES
Celebrity news, beauty, fashion advice, and fascinating features, delivered straight to your inbox!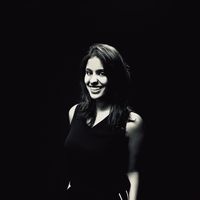 As Marie Claire's Entertainment Director, Neha oversees and executes strategy for all editorial talent bookings and culture coverage across the brand's print and digital entities, including covers, celebrity profiles and features, social takeovers, and video franchises as well as handles talent relations for MC's flagship summit, Power Trip. She's passionate about elevating diverse voices and stories, loves a hot-take, and generally hates reboots. She's worked in media for more than 10 years and her bylines about pop culture, film & tv, and fashion have appeared on Glamour, Vanity Fair, GQ, Allure, Teen Vogue, Brides, and Architectural Digest. She is a graduate of the Columbia School of Journalism.