What Is Lori Loughlin Doing Now?
"At this point, she just wants to move forward..."
Marie Claire Newsletter
Celebrity news, beauty, fashion advice, and fascinating features, delivered straight to your inbox!
Thank you for signing up to Marie Claire. You will receive a verification email shortly.
There was a problem. Please refresh the page and try again.
Long gone are the days Lori Loughlin was simply everyone's favorite aunt in Full House. Now, the actress's name is more closely associated with the 2019 college admissions scandal that saw several wealthy parents, including actors like Loughlin and Felicity Huffman, investigated by the FBI for bribing their children's way into elite universities. The scandal is the subject of a new Netflix feature-length documentary, Operation Varsity Blues, that hit the streaming service on March 17, two years after the news captured the public's attention and exposed the underbelly of the college admissions process—one which thrives on wealth inequality.
The documentary breaks down the mastermind behind the scandal, Rick Singer, through the lens of his wiretapped conversations (presented to viewers via reenactments) and how Loughlin and her husband, fashion designer Mossimo Giannulli, got caught up in Singer's conspiracy, leading to their subsequent guilty plea.

While the press exhaustively tracked Loughlin's journey through the court system, she's mostly fallen out of headlines following her December 2020 release from jail. Here's where she is now, including her relationship with her children and her future career prospects.
Why wasn't Lori Loughlin in the Operation Varsity Blues documentary?
The filmmakers weren't able to get Loughlin or any other parents to speak on-camera. Writer and producer Jon Karmen explained in a Netflix release that he felt many denied requests because they wanted to "move on with their lives."
"I don't think they saw what they stood to gain by appearing in a film, especially because many were prominent individuals," he continued.
Though Karmen added that he understood why there was intense public interest in Loughlin's family and why they made sure to delve into their story in particular.
"Both Lori and Olivia [Jade, her daughter] are beloved public figures and I think people saw their association with this scandal as a betrayal of trust," he said, per Netflix's release. "There's an especially revealing interview we found where [Olivia] talks about wanting to drop out of high school and not go to college, but her parents wouldn't allow that because neither of them went to college and they wanted that for her. By showing little details like these, we hoped to give her family's story more nuance than the splashy headlines that came out in the early days of the scandal."
Ultimately, though, the filmmakers didn't restage any of the family's wiretapped calls because they didn't add enough to the overall film.
"Aside from the strangeness of having an actor playing a famous actor, we had to be very selective with the transcripts we chose to reenact," Karmen said. "In the end, we chose to depict the conversations we felt were the most dramatically interesting."
What charges did Lori Loughlin plead guilty to?
The initial indictment against the couple alleged they had offered $500,000 in an exchange for the University of Southern California's admissions committee to accept both their daughters on the grounds of their athletic abilities (namely, as rowers). After their initial surrender to authorities in Los Angeles, in March 2019, Loughlin was given bail for $1 million. Both later rejected plea deals and pleaded not guilty; at one point they also moved to dismiss charges, to no avail.
Finally, on May 22, 2020, Loughlin pleaded guilty to conspiracy to commit wire and mail fraud, and her husband pleaded guilty to conspiracy to commit wire and mail fraud and honest services wire and mail fraud. In August 2020, Loughlin was sentenced to two months in prison while Giannulli was sentenced to five months. Loughlin was also given a $150,000 fine, two years of supervised release, and 100 hours of community service, per CNN. Giannulli faces a $250,000 fine, two years of supervised release, and 250 hours of community service.
Did Lori Loughlin serve jail time?
Yes. Loughlin served her sentence at a prison in Dublin, California, from October 30, 2020, to December 28, 2020. (She also reportedly has already paid off her fine.) According to Vanity Fair, she briefly returned to her $9.5 million "farmhouse" upon being released.
Several reports previously surfaced of Loughlin's time behind bars. According to a source who spoke with People, the actress was "losing sleep" over the jail time and "was a little weepy on her first night there."
"But she pulled herself together quickly. Now she's resolved to finish her sentence with her head held high," the outlet reported. "She has not had any specific problems. No one is bullying her. The guards aren't treating her any differently than other inmates."
Though Us Weekly published conflicting reports. A story from November 4 alleged that the 56-year-old was a "wreck" during her first week in jail. A source also later told the outlet that the actress spent her free time there "reading books."
Her husband reported to a federal prison in Lompoc, California, on November 19, 2020. In late January 2021, Giannulli filed a petition to be released early because his COVID-sanctioned solitary confinement was placing "a significant toll on his mental, physical and emotional well-being," per court records obtained by NBC. The request was initially denied, but on April 2 he was released early. According to the Associated Press, the former designer has been placed on "home confinement" (likely due to the Bureau of Prisons trying to limit prison overcrowding during the pandemic) until his sentence ends on April 17. Giannulli's 30-year-old son Ganni confirmed to outlets that he, along with Olivia and Bella, picked up their dad from the federal institution; Giannulli was reunited with his wife, Lori, over the weekend.
What is Lori Loughlin doing now?
In February 2021, Us Weekly got wind that Loughlin was on the precipe of completing her 100 hours of court-mandated community service.
"She's been working with children who have learning disabilities and has found it very fulfilling," the source told the outlet. Another source added that the actress was also spending time at Project Angel Food, "going above and beyond the hours that she is required to do."
Page Six even obtained photos of the actress doing community service in Los Angeles in early March. In the images, Loughlin can be seen wearing a mask, jeans, and a "California" sweatshirt, while helping hand out meals to those with disabilities.
In early March, she reportedly moved into a new home (daughter Olivia Jade has also moved into a new apartment in Los Angeles) and is busy settling in. E! News adds that Loughlin's also passing time doing yoga and going on walks.
What's Lori Loughin's relationship with her daughters now?
During an appearance on "Red Table Talk" in December, Olivia Jade opened up about her parents and how she has since forgiven them.
"I think what a lot of people don't understand is, my parents came of a place of, 'I love my kids. I just want to help my kids. Whatever is best for them. I've worked my whole life to provide for my family.' I think they thought it was normal," she explained.
But due to COVID-19 restricting jail visitation, the 21-year-old YouTube vlogger spent months without being able to speak to her mom or dad. "I'm super close with my parents, especially my mom," she said, adding, "She's like my best friend. So, it's definitely been really hard not being able to talk to her, but I know she's strong. I know it's a good reflection period."
People reported that upon Loughlin's release from jail she had a "tearful reunion" with her daughters, who she planned on spending New Year's Eve with. The actress's 20-year-marriage to Giannulli also seems to have withstood the scandal—the outlet reported that she is worried for her husband in jail but "can't wait to have him home."
Meanwhile, Olivia Jade has quietly returned to public life, relaunching her YouTube channel and joining TikTok (which has sparked some controversy already) but her mom is reportedly "proud" of her for being vocal about her experiences.
"[Lori's] so proud of how Olivia's handled the whole thing and is looking up to her, in a way, for the time comes when she does [speak out] herself," a source told HollywoodLife.
What about Loughlin's career?
When news broke about Loughlin's involvement in the college scandal, the actress was dropped from all her major projects, including the fifth and final season of the Full House Netflix reboot, Fuller House, and Hallmark Channel's When Calls the Heart.
A recent report from ET claimed that Loughlin was "excited to work again" but "concerned" about the documentary's effect on her job offers.
"Lori's been offered many opportunities to open up about what she has been through, but she can't seem to find the right words. She fears no matter what she says, people can't get past this," ET's source added. "At this point, she just wants to move forward and focus on the positive."

Some anonymous sources have claimed that the actress was waiting for her husband's release from prison to officially make public statements about the scandal, but her reps have not confirmed anything along those lines nor has Loughlin reactivated any of her public social media accounts.
RELATED STORIES
Celebrity news, beauty, fashion advice, and fascinating features, delivered straight to your inbox!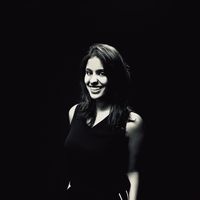 As Marie Claire's Entertainment Director, Neha oversees and executes strategy for all editorial talent bookings and culture coverage across the brand's print and digital entities, including covers, celebrity profiles and features, social takeovers, and video franchises as well as handles talent relations for MC's flagship summit, Power Trip. She's passionate about elevating diverse voices and stories, loves a hot-take, and generally hates reboots. She's worked in media for more than 10 years and her bylines about pop culture, film & tv, and fashion have appeared on Glamour, Vanity Fair, GQ, Allure, Teen Vogue, Brides, and Architectural Digest. She is a graduate of the Columbia School of Journalism.