The 2021 Documentaries That Deserve a Spot on Your Watchlist
For when you're looking to be inspired, amazed, or a little creeped out.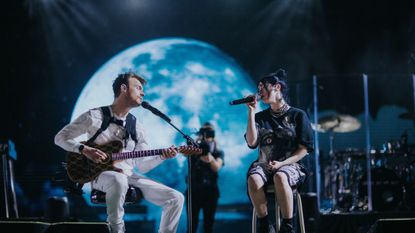 (Image credit: Apple)
The world of cinema is full of overused tropes: rom-com meet-cutes, those scenes where action heroes walk way too slowly away from a massive explosion, and, perhaps most tired of all, the idea that documentaries are only for dads and a very specific type of film student. That last one is simply not true, as anyone who's ever held their breath for all of Free Solo, sobbed happy tears at RBG, or felt galvanized by I Am Not Your Negro can surely attest. There's something to be said for the goosebump-inducing power of a documentary, whether it follows a revered musician or politician throughout the most influential period of their life, illustrates the impact of a particularly noteworthy event or institution, or recreates the horrors of a prolific serial killer. In short, documentaries are often more inspiring than the most tear-jerking "based on a true story" biopic, more informative than a period drama, and more terrifying than a fictional horror flick—because everything in them is real. Not convinced yet? Keep an eye out for these films—the best documentaries of 2021 that have been announced so far—and prepare to be amazed. (Docs debuting at the Sundance Film Festival can be viewed via one of the festival's many virtual ticket options, available here.)
'MLK/FBI'
Though Martin Luther King Jr. is widely praised today as a morally righteous, peace-preaching leader of the civil rights movement, complete with his own federal holiday, his actions were initially met with much more blowback from the government. Sam Pollard doesn't shy away from exposing that blatant institutionalized racism, focusing especially on the FBI's constant surveillance of King under J. Edgar Hoover's orders.
Premiere: Jan. 15 in theaters and on demand.
'Summer of Soul (...Or, When the Revolution Could Not Be Televised)'
This doc, Questlove's directorial debut, tells the story of the Harlem Cultural Festival, which has long been overshadowed by another massive music festival that took place the same summer: Woodstock. "Black Woodstock" featured performances from Nina Simone, Stevie Wonder, B.B. King, and more, and the film will include footage of these performances and the festival as a whole that hasn't been seen in 50 years.
Premiere: Jan. 28 at Sundance Film Festival.
'Rita Moreno: Just a Girl Who Decided to Go for It'
If by "going for it" this documentary's makers mean "starring in 70 years' worth of movies and TV shows and earning an EGOT along the way," then yes, Rita Moreno is just a girl who decided to go for it. The doc will examine Moreno's illustrious life, from her early years in Puerto Rico to her rise to stardom. It's directed by Mariem Pérez Riera, with Lin-Manuel Miranda and Norman Lear among its executive producers.
Premiere: Jan. 29 at Sundance Film Festival.
'Rebel Hearts'
If you haven't heard of the Sisters of the Immaculate Heart of Mary, prepare to fall down a Wikipedia spiral. In the 1960s, this group of L.A.-based nuns refused to back down from their challenges to the patriarchal system of the Catholic Church, and shook things up so much that they were fired by the archdiocese. Their fascinating story will be shared in this film, directed by Pedro Kos.
Premiere: Jan. 29 at Sundance Film Festival.
'Street Gang: How We Got to Sesame Street'
Sesame Street has been bringing joy to children (and their parents) for more than half a century since it was created in 1969 by a group of activist-minded artists and educators—and this doc will explore how, exactly, the long-running and endlessly delightful series achieved its iconic status. It's directed by Marilyn Agrelo and released by HBO, meaning it'll be arriving on HBO Max sometime after its Sundance debut.
Premiere: Jan. 30 at Sundance Film Festival.
'My Name Is Pauli Murray'
Another documentary highlighting a long-overlooked subject, this project from the directors of RBG, Betsy West and Julie Cohen, will bring the hugely impactful life and work of Pauli Murray into the spotlight. Murray was a non-binary Black activist, civil rights lawyer, and poet who influenced fellow trailblazers like Thurgood Marshall and RBG herself; the doc will include previously unseen video footage and audio recordings of Murray.
Premiere: Jan. 31 at Sundance Film Festival.
'Amy Tan: Unintended Memoir'
You probably read The Joy Luck Club in high school or, at the very least, have seen the 1993 film adaptation, which proved to Hollywood the necessity of sharing the stories of Asian and Asian-American people onscreen. Tan's life and cultural impact are documented in this upcoming film, which was the final work of Robert Redford's son James before his Oct. 2020 death.
Premiere: Feb. 2 at Sundance Film Festival.
'Made You Look: A True Story of Fake Art'
The summer of scam may be long over, but there's no shortage of grift-related content out there. The latest of these is a nonfiction piece, Made You Look, which documents the decade-long scam in which New York City's historic Knoedler Gallery bought dozens of forged paintings, totaling an $80 million scam after the works had been sold to various galleries and collectors. Anna Delvey, who?!
Premiere: Feb. 23 on Netflix.

'Pele'
Sometimes called the best footballer of all time, Brazilian Pelé is the only man to have won three World Cup titles. This documents the decade of his rise to stardom simultaneous to the evolution of the Brazilian dictatorship at the time. It makes for an absolutely compelling watch—terrifying political drama and intense celebration of his skill. (And you don't have to be a soccer fan to get something out of it.)
Premiere: Feb. 23 on Netflix.

'Framing Britney Spears'
If you, too, grew up in the '90s and '00s, you'll know the exact context for this: Britney Spears was the it girl, but she was also sexualized and vilified in the media and public opinion. After a highly public breakdown, she's now in a much-discussed, controversial conservatorship that is actively ongoing. The film is deeply empathetic and says a lot about celebrity in the modern age. You can watch for free as of this writing.
Premiere: February 25, 2021 on Sky TV.
'Trans in Trumpland'
Among our last president's many abominable policies, some of the most damaging were those that explicitly endangered the trans community. This docuseries, executive produced by Transparent's Trace Lysette and trans activists Miss Major Griffin-Gracy and Chella Man, explores the effects of those policies and of a staunchly anti-trans administration on the trans community, and the wave of activism it inspired.
Premiere: Feb. 25 on Topic.
'Billie Eilish: The World's a Little Blurry'
Billie Eilish's rise to fame has been nothing short of meteoric: She went from recording songs in her bedroom with her brother to sweeping the Grammys (while still recording songs in her bedroom with her brother). This doc, directed by R.J. Cutler, will give a behind-the-scenes look at the making of her 2019 album When We All Fall Asleep, Where Do We Go?
Premiere: Feb. 26 on Apple TV+.
'Operation Varsity Blues:The College Admissions Scandal'
This is actually a hybrid film: It shows real footage of the college admissions scandal that everyone thinks they know about, combined with recreations with Matthew Modine as the infamous Rick Singer at the center of the whole scandal. Get ready to forget your assumptions on this wild ride of college admissions scams; Per usual, Modine is absolutely nailing it.
Premiere: March 1, 2021 on Netflix.
'TINA'
This is an absolute celebration of the icon who is Tina Turner, but it's also a sad, sweet look at her abusive marriage, her tough relationship with her mother, and her journey to super-super-stardom. It's both deeply specific on the musician as well as a story about resilience that'll touch you even if you're not familiar with her story.
Premiere: March 2, 2021 on HBO.
'kid 90'
Much like the Britney doc, this documentary centers on child stars in the '90s, and the intense pressures and intimate friendships that resulted. Director Soleil Moon Frye has never-before-seen home videos that offer candid, illuminating looks at kid stars from Mark-Paul Gosselaar to Mark Wahlberg and Leonardo DiCaprio.
Premiere: March 10, 2021 on Hulu.
'Demi Lovato: Dancing With the Devil'
This brutally honest (emphasis on brutal—triggers abound, so be careful if that matters to you) docuseries pulls absolutely no punches. Lovato and her friends and family speak candidly about her overdose and recovery, as well as the untold traumas in her life and where she is now. You can still watch for free on YouTube as of this writing.
Premiere: March 23, 2021 on YouTube.
'Hemingway'
Prepare to rewrite everything you thought you knew about Ernest Hemingway: Ken Burns' latest is a three-part, six-hour deconstruction of the legendary writer's longstanding hypermasculine public persona, exploring Hemingway's struggles with addiction, his mental health issues, and his "complicated and evolving" sexuality. Bonus: The words of his wives will be voiced by Meryl Streep, Keri Russell, Mary-Louise Parker, and Patricia Clarkson.
Premiere: April 5 on PBS.
Untitled Rihanna documentary
After four years of anticipation (almost as long as we've been waiting for Rih's next album, *nudge, nudge*), the Peter Berg-led documentary about Rihanna—who he also directed in Battleship—is finally set to be released this summer. As Berg told Collider, the film took so long to make because every time he thought it was finished, Rihanna would launch a new venture. Fair point.
Premiere: "sometime hopefully around the Fourth of July" on Amazon Prime.
'The Beatles: Get Back'
This very meta project, helmed by Peter Jackson of Lord of the Rings fame, will re-cut another Beatles documentary: 1970's Get Back, which had an altogether very negative tone and seemed to hint heavily at the band's then-upcoming breakup. Jackson's take on the footage will attempt to paint a much rosier portrait of the quartet, proving that there was still a sense of camaraderie among John, Paul, George, and Ringo.
Premiere: Aug. 27 on Disney+.
Celebrity news, beauty, fashion advice, and fascinating features, delivered straight to your inbox!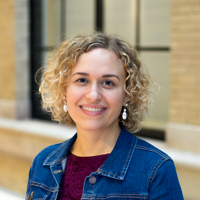 Katherine's a Boston-based contributor at Marie Claire who covers fashion, culture, and lifestyle—from "Clueless" to Everlane to news about Lizzo. She's been a freelancer for 11 years and has had roles with Cosmopolitan and Bustle, with bylines in Parents, Seventeen, and elsewhere. It's "I go to dinner," not "Her huge ego," but she responds to both.