Season 3 of 'Manifest': How to Stream It
The season is now available on Netflix and Hulu.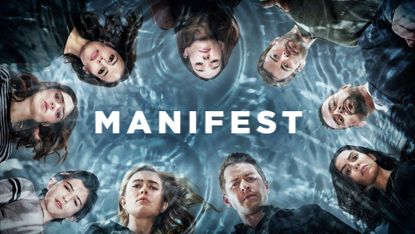 (Image credit: NBC)
Taking Netflix by storm in recent months is the NBC drama Manifest, which follows the lives of the passengers of a commercial flight that took off from Jamaica and landed in New York five and a half years later. Part sci-fi drama (Lost), part gripping family drama (This Is Us), Manifest has been sitting atop Netflix's top 10 most-watched programs for months, and broke streaming records in the United States. So, if you're done with seasons one and two, how can you stream season three of Manifest?
Luckily, Manifest season three is currently available to stream on both Hulu and Netflix—even though seasons one and two are currently exclusive to Netflix, and even though Manifest was originally an NBC show. It's confusing, I know. Here's the background: Manifest was created by NBC, which canceled the drama after three seasons...before seasons one and two became a low-key megahit on Netflix and gained a whole new audience. Until mid-August, season three of Manifest was only available on Hulu, but Netflix made it available on its platform after seasons one and two topped its charts for months.
watch season 3 of Manifest on Hulu
On 8.28 a.m. on 8/28—a nod to Flight 828 in the series—Netflix announced that it would be bringing Manifest back for a fourth and final season, with creator Jeff Rake saying: "Never in my wildest dreams could I have envisioned the worldwide outpouring of love and support for this story, its characters, and the team who work so hard to bring it all to life. That we will be able to reward the fans with the ending they deserve moves me to no end." Most of the cast, including stars (and onscreen siblings) Josh Dallas and Melissa Roxburgh, is expected to return. It's not clear whether season three will still be on Hulu in the long-term, but you can expect season three to stay on Netflix.
The news from Netflix comes after weeks of negotiations between Warner Bros. TV, Netflix, and NBC, and celebrities from Kourtney Kardashian to Stephen King calling for the show to be saved with the hashtag #SaveManifest.
Celebrity news, beauty, fashion advice, and fascinating features, delivered straight to your inbox!