Why Women Want Viking Sperm
Future mothers the world over are seeking babies with Danish DNA.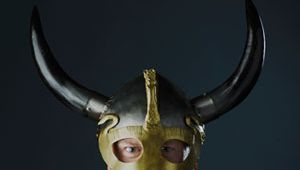 (Image credit: Getty Images)
The next big thing to come out of Denmark (after pastries, beer, and Helena Christensen)? Sperm. The tiny Scandinavian country has become the world's leading exporter of donated sperm, thanks to an army of willing young male donors and a superefficient sperm-bank industry. With a population of just 5.5 million people, Denmark has far greater reserves of deposited sperm than it can use at home. Now the country is trading on its reputation for Nordic good looks and healthy living to export its gene pool around the globe. The slogan of one major sperm bank is "Congratulations, it's a Viking!"
Ole Schou, the founder and CEO of Cryos sperm bank in Aarhus, Denmark's second-largest city, has 439 approved donors on the books and exports sperm to fertility clinics and private customers in 65 countries. "We are the world's largest sperm bank. Around 2,000 babies a year are born as a result of our product," he says proudly. "The vast majority of our donors are young male students who aren't interested in becoming fathers — they mainly want to earn some extra cash." The quality of their semen is "exceedingly high," he adds, since the young donors are "in the prime of health." One of the most enthusiastic donors at Cryos has so far produced 101 children ... and counting.
Celebrity news, beauty, fashion advice, and fascinating features, delivered straight to your inbox!