#ReadWithMC Reviews 'Really Good, Actually'
"I honestly think this author is a genius and hilarious and I wish we could be friends in real life."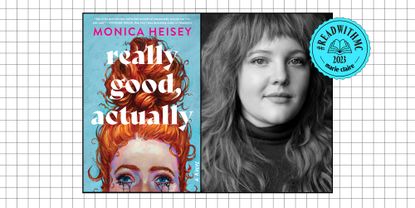 (Image credit: Future)
In February, #ReadWithMC readers dove into Monica Heisey's Really Good, Actually a bittersweet comedy about the real ups and downs of love and friendship. The story takes us inside the chaotically messy world of Maggie, a 29-year-old Ph.D. student who just got divorced and has no idea what to do next. From mindless surfing on Google to late-night hookups with randoms, Maggie hilariously barrels through the first year of her post-divorce life, and readers were along for the ride.
In case the name the author's name doesn't ring a bell, Heisey was a writer for Schnitt's Creek, so you can expect her debut novel to be equally as hilarious. In fact, the general consensus among #ReadWithMC readers is that Really Good, Actually is laugh-out-loud funny. "I tabbed this book to death because every other line I was like hahaha 'THAT'S SO FUNNY I MUST TAB IT,'" writes @evasbookcorner. "I used up a whole pack." Meanwhile, @thatmilennialbookgirl adds, "RG,A had my exact type of humor."
While most of our readers found Heisey's writing hilarious, it (like any book) wasn't for everyone. @rachel_reads_sometimes admits as much in their review, adding, "It's probably just my preference for a plot driven story rather than a character driven one." Additionally, @thatmilennialbookgirl concludes, "I know my mom would hate this book, as would probably most folks over the age of 50."
Each month, we gather up the reviews of our virtual book club members so anyone else looking for their next great read has a collection of recommendations. Here's what #ReadWithMC readers had to say about Really Good, Actually.
---
"Really Good, Actually 💙

I read this back in August. And I don't think I've ever laughed so much at a book 😅
You know how every funny book about a single woman who is a 'bit of mess' is compared to Bridget Jones? Well, comparatively? Bridget: step aside babes.

Maggie is getting divorced at 28. This book is the most hilarious break up commentary, alongside the funniest observations from her friends and we even see her attempt to find a new love 👀
The whole thing from start to finish had me howling. Will this be turned into a movie? Because I need tickets asap.

I tabbed this book to death because every other line I was like hahaha THAT'S SO FUNNY I MUST TAB IT. I used up a whole pack. Monica Heisey: you owe me about £1.29 for a new set.

This kind of book doesn't usually make it on my top 10s of the year lists. If it didn't terrify me, make me cry or make me gag because I was so disturbed, then it probably wasn't for me. I like a book that gives me a literal physical reaction. But this book made me laugh so much and made me so happy??? That never happens! So it might just end up in my top 10 🥰🫶🏽

❓have you read Really Good, Actually? Are you adding it to your TBR for release day?!"
"Really Good, Actually by @monicaheisey

⭐️⭐️⭐️⭐️.5

Maggie has been married for less than two years when her and her husband decide to get a divorce. Now Maggie is in her late 20s and single and trying to figure her life out after everything has been turned upside down.

I'll begin this review by stating what I think is v important: this book is not for everybody. I know my mom would hate this book, as would probably most folks over the age of 50. But- BUT- I will say I think I am the target audience. Not just, like millennial white women in their early thirties; I honestly felt at times like the book was made for me and me alone. I related so much to Maggie, even though I'm happily married and not going through a divorce like her.

RG,A had my exact type of humor. I honestly think this author is a genius and hilarious and I wish we could be friends in real life. I found myself laughing out loud at bits and actually taking pics of paragraphs I loved which I NEVER do. If I had to describe the humor, I'd have to liken it to maybe the Amy Schumer movie Trainwreck. If you enjoyed that and/or enjoy stand up comedy from the likes of Amy, Iliza Schesinger, or even Chelsea Handler, I think you would love this book!

Here's an excerpt from the book to give you a taste:
"People in general were very keen to suggest I hang out with other people they knew who'd divorced before they'd gotten gray hair. Sometimes it felt like a gesture of support, and sometimes it felt like loading
all the corpses on the same cart so the rest of the village didn't get the plague." 😂

Have you read this one yet?!Really Good, Actually by @monicaheisey"
"Book review: 😭😭😭/5

With that, another #tandemreadalong is done and dusted. This time, the group ventured into the rapidly falling apart world of Maggie. She finds herself in her late 20s, staring down the barrel of divorce. We follow her throughout the year of her separation, between split and divorce papers.

The focus of the story is her personal growth throughout the year. She starts off absolutely distraught (understandably), relying on her friends for support (also understandable), then taking this reliance to the extreme by draining her friends of their sympathy and patience, hits rock bottom, then starts with some self realisation and steps towards healing.

I connected with Maggie's deep depression and the feelings and actions that come with that. I didn't really connect with her total lack of self awareness. She demanded absolutely everything her friends had to give (and more) and gave nothing in return. I try not to rely too heavily on my friends if I know I don't have the capacity to be there for them in return. That's just my experience though.

There were a few stand out, hilarious lines (Harry Styles anyone?), but overall this book wasn't really for me. It's probably just my preference for a plot driven story rather than a character driven one. If you're into what some people in the group chat called 'sad girl fiction', or a character development driven story, this one would be up your alley!"
"All the bookstagrammers I love have been talking about this book for months and over the last couple of weeks, pretty much all of my favourite podcasters have either been talking or interviewing Monica Heisey about her debut novel for their shows.

It's a book that falls into the sad (but not sad) girl lit pile and follows our protagonist Maggie, a 29-year-old PhD student who is newly separated from her husband after 608 days of marriage. While she is determined to embrace this next chapter of her life, this is a book that is introspective and centres more around Maggie's thoughts and feelings rather than what she intends to do next.

I'd never considered how the taboo surrounding divorce (until much more recently) has meant that nearly all divorcee pop culture references have typically centred around middle-aged people who have families or homes that need to be divided and negotiated. Really Good, Actually provides a completely different perspective as Maggie and her ex have no children (but there is a cat), they don't own their home, and they have no shared belongings. She's also at the stage in her life where everyone around her is either newly engaged or about to get married, just as she's coming to terms with her marriage coming to an end. The first to get married in her friendship group and now the first to get divorced, you can imagine Maggie's internal struggle with coming to terms with her new reality.

Despite the melancholic backdrop, Heisey provides a lighter take on your typical 'breakup' book that is entertaining and packed with sharp one-liners. I love a book that evokes some kind of emotion or feeling from me, and this served me plenty. I found it to be simultaneously wild and brutally honest in parts, but most surprising was the number of times I either cringed or chuckled because of the second-hand embarrassment I felt from something Maggie had said or done. This is definitely a book to enjoy and share with friends, and then talk about everything that was both sad and relatable but also made your eyes roll and tummy tickle. #ReadwithMC"
"Really Good, Actually. A lesson in perfectly ironic book titles.
.
Hello people!! This was a good read. So far, I think 2023 is proving a good reading year because I liked this. These days because of work my average is like a book every 4/5 days but i got through this a little quicker than that because I was enjoying it. Set in Toronto, the book follows Maggie, a white 29 year old, freshly divorced PHD with not a clue what to do with her life.
.
The whole thing is a bit of a ramble, really. We're with Maggie and she's spiralling and then not spiralling and then spiralling some more. It's fun and relatable in a chaotic sort of way which is realistic if you think about it. There's plenty introspection and the kind of deep thought that happens when your life is collapsing. Plenty drama. It would make for light (?) reading. At least to me, it was light ish. I recommend.
.
Swipe to see some bits I thought were great especially the one about how being thirty one is the same as being twenty six except you're hotter and smarter and know a little bit about tiles. That got a small chortle from me🤣 and I was thinking oh ok good to know. I look forward to knowing a bit about tiles💀."
"REVIEW: Rᴇᴀʟʟʏ Gᴏᴏᴅ Aᴄᴛᴜᴀʟʟʏ🧡🥲
🌟🌟🌟🌟

Well this was a darkly comical and often times tragically relatable read. Maggie's marriage has ended just 608 days after it started, but she's fine - really good, actually. Or is she? She seems to be embracing her aloneness and navigating the anxiety and unknown of her first year of divorce by throwing herself into new hobbies, dating, saying whatever comes into her head (over sharing x 💯!) and getting horribly drunk with her new divorced friend Amy.

The reader gets inside the chaotic and often contradictory thoughts swimming inside Maggie's head, which anyone who has gone through a heartbreak will relate to Maggie's self-destructive behaviour and the way she questions her life choices, in this case marrying in her 20s, and if she is worth loving. The short extracts of text messages, notes, fantasy scenarios, google searches and other forms of writing that illustrate Maggie's internal dialogue (that are included at the end of most chapters) were hilarious to read and painfully relatable.

The author also writes with astute observation at the absurdity of how life goes on despite big devastating life events that you can experience personally, and we see how Maggie tries to navigate the 'normalness' of the lives of her family, friends and work colleagues, and convincing her and everyone around her that she is happy and ok. I particularly enjoyed the impact of Maggie's situation with her close group of friends (and how their friendship is tested by Maggie's destructive behaviour) as well as Maggie's relationship with Simon (Maggie's self-preservation and detachment in this relationship was definitely relatable).

If you want to read about the realities of modern life, love and friendship and it's ups and downs, with plenty of humour thrown in (it felt a bit Bridget Jones' esque in the funny but not funny situations of Maggie's life), then you won't want to miss this one!"
"book review 💔
Really Good, Actually by Monica Heisey
⭐️⭐️⭐️⭐️
Pub date 1.17.23

What a fun and terrible book to kick off the new year. Monica Heisey captures millennial culture, relationships and women with humor and insight. I love her other work (Schitt's Creek, Workin' Moms) so no surprise I connected with her first novel.

🎶 Hi, it's Maggie, I'm the problem, it's me 🎶 Maggie is our anti-hero. She has instigated a divorce but is maybe having second/third/forth thoughts. She's selfish, confrontational, and has zero impulse control. She's slowly but surely alienating her friends and co-workers as she stumbles through a terrible year of having to face the complete and total fear of starting over and being seen as a failure.

Through way too many misadventures, Maggie FINALLY ENTERS THERAPY(!!!) and starts to gain some clarity. She definitely hasn't figured her shit out, but there is a light at the end of the (probably very long) tunnel.

CW/TW: divorce, disordered eating, depression, past infidelity, biphobia, drug use, grief"
Celebrity news, beauty, fashion advice, and fascinating features, delivered straight to your inbox!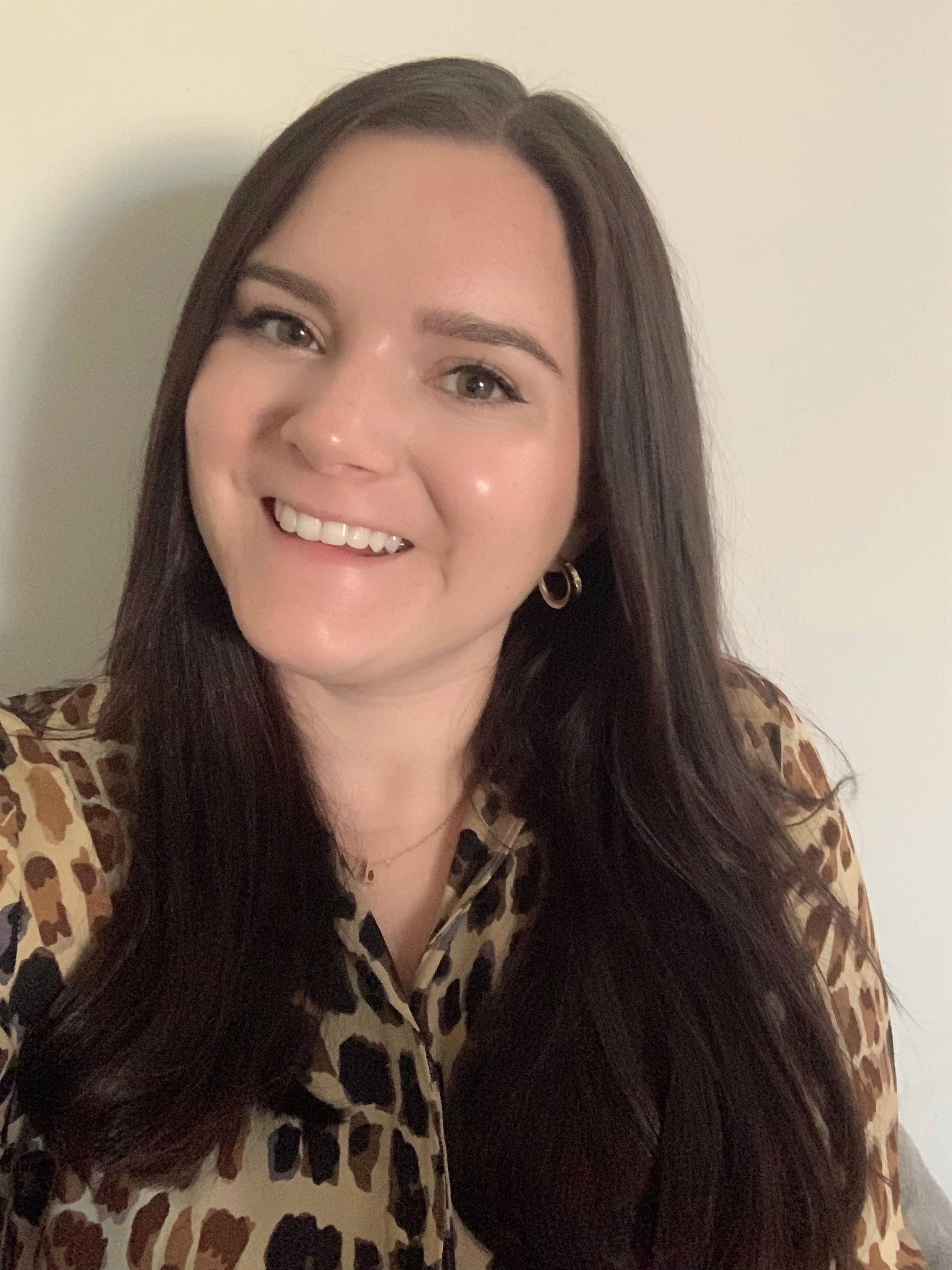 Associate Commerce Editor
Brooke Knappenberger is the Associate Commerce Editor at Marie Claire, where she writes across the board from fashion and beauty to books and celebrities. As a pop culture junkie, Brooke obsessively consumes and writes about the latest movie releases, streaming TV shows, and celebrity scandals. She has over three years of experience writing on fashion, beauty, and entertainment and her work has appeared on Looper, NickiSwift, The Sun US, and Vox Magazine of Columbia, Missouri. Brooke obtained her Bachelor's Degree in Journalism from the University of Missouri's School of Journalism with an emphasis on Magazine Editing and has a minor in Textile and Apparel Management.