Supermodel Helena Houdova Reaches New Heights
Since 2004, Czech supermodel Helena Houdova has been actively helping children all over the world.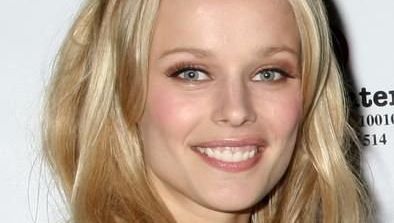 (Image credit: Archives)
Czech supermodel Helena Houdova is definitely more than a pretty face. Since 2004, she has been actively helping children all over the world through her nonprofit organization, Sunflower Children.
Helena's multi-dimensional approach in aiding the development and care for underprivileged children in 17 countries includes providing nutritional and medical support, as well building schools and equipping them with school supplies.
Now, she's taking things to even greater heights – literally. As a major initiative for Sunflower, Helena has just unveiled a new billboard in Times Square that will mark its place for the rest of the summer. The billboard is of her and Sokri, a little girl from Cambodia who passed away from HIV and malnourishment before Sunflower was able to step in. Now Sokri's picture is a symbolic reminder of the urgent to help organizations like Helena's.
For more information, or to donate to Sunflower, please visit their website at sunflowerchildren.org.
Shyema also writes for her own beauty and food blog, Beauty and the Feast (opens in new tab).