The 30 Most Controversial Super Bowl Commercials
From "whoa" to "what were they thinking?!".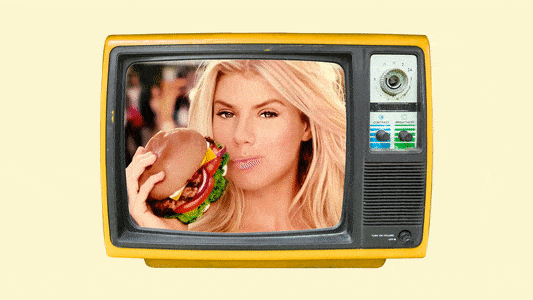 (Image credit: YouTube)
Not everyone tunes in to the Super Bowl for the football—between the halftime show and the newly-released commercials, there's much to watch that first Sunday in February. And in the past 52 years, we've seen a ton of really great ads...and some others that, well, may have missed the mark. (Honestly, we're surprised some of these even made it past the drawing board.) Ahead, 30 Super Bowl commercials that received a ton of backlash.
Nationwide's "Dead Boy" Commercial
This commercial aired during the 2015 Super Bowl, shocking and upsetting its audience. The controversial ad even led Nationwide CMO Matt Jauchius to leave the company just months after it went live.
Carl Jr.'s "All-Natural" Commerical
Model Charlotte McKinney had heads turning, but not in a good way when this commercial released during the Super Bowl in 2015. People were upset by the sexism and lack of feminism from this fast-food ad.
Pornhub's "SFW" Commercial
The adult website's 2013 Super Bowl commercial never saw the light of day, despite it's very "safe for work" content. It shows an older couple sitting on a bench, and then the Pornhub logo appears—and that's about it. Controversy stirred about the banning of the ad just being a sneaky marketing trick.
Cheerios' "Interracial Family" Commercial
This adorable, family-friendly 2014 Super Bowl ad should not have been controversial, but many internet users were upset by the idea of an interracial family. (Cue the eyeroll.) Cheerios Vice President of marketing responded by saying, "Consumers have responded positively to our new Cheerios ad. At Cheerios, we know there are many kinds of families and we celebrate them all."
Snickers' "Kissing" Commercial
Launched during the Super Bowl in 2007, this Snickers ad shows two men sharing the candy bar and "accidentally kissing." After, they begin to perform what they call "manly" tasks like drinking car fluid and ripping the hair off their chests. The Human Rights Campaign and the Gay and Lesbian Alliance Against Defamation complained that the commercial was homophobic and it led the company to stop showing it.
General Motors' "Robot Suicide" Commercial
Controversy arose after GM's 2007 Super Bowl commercial showed a line robot throwing itself off a bridge in what ultimately looked like suicide. The commercial was changed after the American Foundation for Suicide Prevention said that the ad sent dangerous and insensitive messages.
PETA's "Sexy Vegetables" Commercial
PETA has been known to create controversial ads, and this proves to be one of them. In an effort to promote adopting a vegetarian lifestyle, the commercial shows women in their underwear running vegetables all over their bodies in a sexualized way. It was a little too risqué to air during the Super Bowl and was therefore banned.
PETA's "Last Longer" Commercial
Warning: This video is NSFW. PETA's Super Bowl commercial posed the idea that if you didn't eat meat, you'd last longer during sex. There's obviously no scientific proof of this. And like many times before, PETA's ad was deemed too explicit and banneed from going live during Super Bowl 50.
Skechers' "Mr.Quiggly" Commercial
When it aired in 2012, Skechers received a ton of backlash for supposedly supporting dog racing—which many deem cruel. More than 129,000 people signed a petition asking the company to change the commercial.
Daniel Defense's "Pro-Gun" Commercial
Daniel Defense wanted to run this pro-gun commercial during the 2014 Super Bowl. But Fox was hesitant and denied, reportedly responding: "Unfortunately, we cannot accept your commercial in football/Super Bowl spots due to the rules the NFL itself has set into place for your company's category." People were outraged by the ban. The NFL was likely trying to avoid the controversy of being associated with a gun company, but ended up creating conflict anyways.
Tim Tebow's "Pro-Life" Commercial
Tim Tebow might not have been here if it weren't for the decision his mom made years ago. That's the message in this commercial, paid for by a Christian group called Focus on Life. And despite the fact that nowhere in the ad are the words "abortion" or "pro-life," people were seemingly upset by it—specifically a women's group that called for the ad not to be aired. But CBS assured everyone that the script was reviewed for any issue-oriented messages and deemed "appropriate for air."
Groupon's "Brazilian Wax" Commercial
Groupon honed in on the issue of deforestation of the Brazilian rainforest as a way to advertise for getting a Brazilian wax. Yes, truly. The women in the ad says, "Not all deforestation is bad." People weren't happy about using a real issue to bring in money for a company. Groupon founder Andrew Mason posted and apology and added, "We took this approach knowing that, if anything, they would bring more funding and support to the highlighted causes."
Groupon's "Tibet" Commercial
This is another ad from Groupon's campaign that takes a real world issue to promote their coupons. The speaker says that Tibetan culture is in jeopardy, but hey, "they still whip up an amazing fish curry." The entire ad series, which aired during the Super Bowl in 2011, left people dumbfounded. They were ultimately all pulled. "We've listened to your feedback, and since we don't see the point in continuing to anger people, we're pulling the ads," said Andrew Mason, Groupon's founder.
Ashley Madison's "Cheating Husband" Commercial
Fox rejected this commercial for Ashley Madison, a website for affairs, known for their motto,"Life is short. Have an affair." Though the ad doesn't contain the slogan, it does show a woman, whose husband has cheated on her, being welcomed to "the club." The controversial ad also features the porn star Savanna Samson.
Pete Hoeskstra's "Spend It Not" Commercial
When he was running for U.S. Senate in 2012, Pete Hoekstra took the opportunity to run an ad during the Super Bowl. The only problem? It was incredibly racist. He claims his opponent, Debbie Stabenow, is making the national debt rise by helping China. Just see for yourself, and know that Hoekstra ended up losing.
Holiday Inn's "Bob Johnson" Commercial
During the 1997 Super Bowl, Holiday Inn released an ad about remodeling their hotels—and it didn't sit well. In the commercial, a woman walks through her high school reunion until someone recognizes her as "Bob Johnson," revealing that she is a transgender woman. The absurd punch line at the end: "Imagine what Holiday Inns would look like if we spent billions."
Coca Cola's "America the Beautiful" Commercial
When the commercial aired in 2014 during the Super Bowl, Coca-Cola had meant for the message to be acceptance. Being one of the few global brands means inclusivity is important, and that's why the ad showed people from all over the world singing "America the Beautiful" in different languages. However, people were quick to hate-tweet it, saying things like "we speak ENGLISH here, IDIOTS" and "ENGLISH or GTFO." Time had the perfect response to the culturally insensitive tweets: "We come to America, in other words, and we become American–but we don't erase everything else that we were before, we don't forget our cultures and languages as if they never existed, and we don't hide them as if they're shameful or less than patriotic."
ManCrunch.com's "Potato Chip" Commercial
This commercial from ManCrunch.com—a dating website for gay men—was banned from airing at the 2011 Super Bowl. It shows two men's hands touching as they both reach for chips. The men suddenly become locked in an intense kissing scene. Spokesperson for Man Crunch Dominic Friesen said the rejection of the ad was discrimination and that, "had a guy and a girl kissing, the way we have them kissing on it, there would have been no issue."
Dodge's "I Will" Commercial
People really didn't like this Dodge commercial that came out during the 2010 Super Bowl. In it men monotonously repeat things they will do that day, like "I will shave" and "I will clean the sink after I shave." And as USA Today put it, "Cries of misogyny ensued."
E-Trade's "Robbed By Your Bank" Commercial
E-Trade used scare tactics in this 2007 Super Bowl commercial, and it didn't sit well with people. The ad shows a normal day at a bank, when suddenly the bank employees put on plastic animal masks and start robbing everyone. According to CBS, E-Trade was trying to get this message across: "Protect your assets by searching for the best banking deal possible." Well, that's one way to say it.
84 Lumber's "The Journey Begins" Commercial
This 2017 Super Bowl commercial from 84 Lumber really stirred the pot. It showed the dramatization of a mother and daughter's perilous journey to the United States. The website erupted with comments about the use of immigration as a marketing tool.
Budweiser's "Born the Hard Way" Commercial
This ad for Budweiser also used immigration as a tool to sell beer. Its plot sparked controversy among conservatives, including Sarah Palin who tweeted, "Budweiser Debuts Super Bowl Ad, and Its Politically Charged Message Has Americans Speechless..." A representative of the company responded by saying they were trying to tell the "story of [their] heritage and the uncompromising commitment that goes into brewing [their] beer."
Bud Light's "Skinny Dipping" Commercial
Bud Light's 2007 beer commercial also faced a lot of controversy, and ended up not being aired during the Super Bowl because of it. The ad shows a young couple who doesn't have bathing suits jumping nude into a pool. Then it's revealed that there's a window looking into the pool, and everyone can see the nude duo.
Volkswagen's "Get Happy" Commercial
When his colleagues say they hate Mondays (who doesn't?), their co-worker tries to cheer them up by saying, "no worries, man" in a Jamaican accent. This 2013 Super Bowl ad stirred a lot of controversy because people claimed it was racist. However, Jamaica's minister of tourism and entertainment, Wykeham McNeill, praised it by urging people to "tap into [their] inner Jamaican and get happy."
GoDaddy.com's "Lola" Commercial
GoDaddy.com is known for producing many "sleazy" commercials. In this 2010 ad, retired football player Lola is trying to start a website for his lingerie company. The ad was reportedly banned for its "stereotypical tone." GoDaddy founder and CEO Bob Parsons said,"of the five commercial concepts we submitted for approval this year, this NEVER would've been my pick for the one that would not be approved."
GoDaddy.com's "Wardrobe Malfunction" Commercial
Yet another GoDaddy controversial commercial comes to the Super Bowl. This one from 2005 shows a woman pleading for GoDaddy in a court room when she nearly loses her top because of a wardrobe malfunction. In 2013, the company turned over a new leaf. "We've matured. We've evolved," CMO Barb Rechterman said in a statement. "Our new brand of Super Bowl commercials will make it crystal clear what we do and who we stand for. We may be changing our approach, but as we've always said, we don't care what the critics think. We are all about our customers."
Dodge Ram's "Farmer" Commercial
Heads were turning with Dodge Ram's Super Bowl commercial in 2013. The Atlantic accused the ad of whitewashing, saying that it "paints a portrait of the American agricultural workforce that is horribly skewed. In Dodge's world, almost every farmer is a white Caucasian."
HomeAway's "Test Baby" Commercial
This HomeAway ad aired during the 2011 Super Bowl, and shows a family going crazy in a hotel simulation. The madness leads to the baby being catapulted at the window. People were distressed by the image of a smashed baby face. The company released a statement saying they'd be re-doing the commercial. "We have decided to remove the versions of the ad that depict the doll getting smushed, smashed, or dropped from our website," it said in the statement. "We'll cut a new version of the ad showing the test baby doll being safely caught and unharmed, and still allow people to have fun customizing the ad with their faces or vacation rental properties."
Doritos' "Baby" Commercial
After seeing this commercial during the 2016 Super Bowl, people were tweeting that they'd never eat Doritos again. Why? In the commercial, a baby was prematurely born because "he or she wanted to eat Doritos."
Mountain Dew's "Puppy Monkey Baby" Commercial
Having not advertised during the Super Bowl for years, Mountain Dew had heads turn—in a WTF kind of way—with this puppy monkey baby. It's oddness sparked a lot of conversation among people who were honestly just trying to figure out what the correlation of this creature and Mountain Dew's new Kickstart drink was.
Celebrity news, beauty, fashion advice, and fascinating features, delivered straight to your inbox!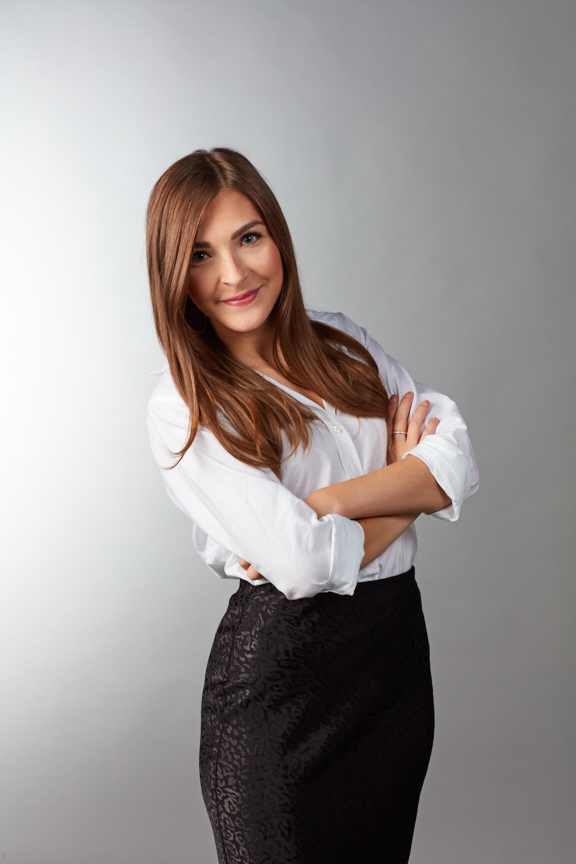 I'm currently working at Dotdash Meredith as the Celeb & Entertainment E-Commerce Lead contributing affiliate content for People.com and InStyle.com. I'm basically like your personal shopper, from writing about that cozy loungewear set you didn't know you needed to keeping tabs on the best sales and deals on the internet. I'm also a pro at finding affordable dupes for celebrity looks and I love to dig into the data to strategize content opportunities.