Editors handpick every product that we feature. We may earn commission from the links on this page.
14 Movies About Serial Killers That Will Make You Sleep With the Lights On
Never hated living alone more.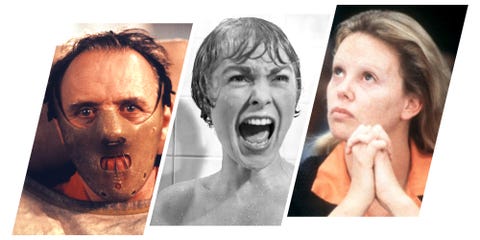 Some times the horror in a horror film comes by way of paranormal activity or demons or clowns (terrifying regardless of the movie's genre), but more often than not it's the evil that lives at the extremes of humanity that will frighten you the most. The murderous psychopaths lurking in the shadows. The potential that the story's not fiction. If that's the way you prefer to scare yourself silly, add these 14 terrifying serial-killer movies to your Netflix queue. I'll be over here watching a romcom, but, you know, you do you.
This content is created and maintained by a third party, and imported onto this page to help users provide their email addresses. You may be able to find more information about this and similar content at piano.io