The 44 Best Murder Mystery Movies of All Time
Murder, mystery, and more than a few twist endings.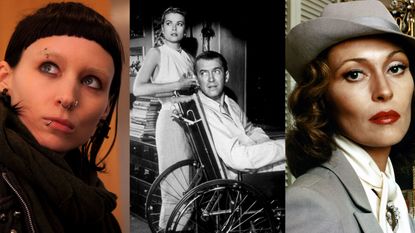 (Image credit: Getty Images + Shuttestock)
Marie Claire Newsletter
Celebrity news, beauty, fashion advice, and fascinating features, delivered straight to your inbox!
Thank you for signing up to Marie Claire. You will receive a verification email shortly.
There was a problem. Please refresh the page and try again.
Sure, true crime shows are having a moment, but murder mystery movies will always have a place in our hearts. It turns out there could even be a psychological reason we're drawn to mystery films and crime stories in general: They may serve as a kind of "fairy tale for adults," where we can experience things that scare us at a remove, which in turn helps us to become less afraid of them. Also? Murder mysteries are exciting to watch and leave you guessing until the end, which is as good a reason to spend a night in as any.
The list below features the best murder mystery movies ever made, emphasizing both old-school classics and new additions to the genre. Among the classics are, of course, Psycho and North by Northwest, but also must-watch films you may have slept on, like Diabolique and The Third Man. Elsewhere, you'll find murder mysteries that lean toward laughs, like Knives Out and Kiss Kiss Bang Bang, to name a few. And we've even pulled out movies with plot twists you simply will not see coming, like The Black Dahlia and the seriously underrated Bad Times at the El Royale. (Don't worry: We kept it spoiler-free so you can do your own sleuthing before the credits roll.)
Best Classic Murder Mystery Films
'North by Northwest' (1959)
Starring: Cary Grant, Eva Marie Saint, and James Mason.
The mystery: If you're a fan of the modern mystery, spy thriller, or adventure film, this Hitchcock film provides the blueprint for all three. Framed for a murder he didn't commit, mistaken for a criminal, and on the run with a mystery woman, Roger (Grant) must try to simultaneously solve the mystery and not be murdered himself. It's just as twisty and compelling as it sounds—and it's aged well, considering it's five decades old.
'Dial M for Murder' (1954)
Starring: Ray Milland, Grace Kelly, Robert Cummings, and John Williams.
The mystery: A man plots the perfect murder to get rid of his adulterous wife, but is backed into a corner when his wife fights back and kills her assassin in self-defense. Another Hitchcock classic, the plot starts out twisty and only gets twistier.
'Rebecca' (1940)
Starring: Laurence Olivier, Joan Fontaine, Judith Anderson, George Sanders, and Gladys Cooper.
The mystery: The precursor to his classic murder-mysteries, Hitchcock takes on the (notoriously hard to adapt) book to great effect. It's about a young bride whose husband's first wife died under mysterious circumstances. Who killed her? And why??
'The Big Sleep' (1946)
Starring: Humphrey Bogart and Lauren Bacall.
The mystery: Private investigator Philip Marlowe (Bogart) is hired by General Sternwood to help fix his daughter, Carmen's, gambling debts. Marlowe turns to the general's older daughter, Vivian (Bacall), who reveals that the situation is much more complicated than it appears. The film really dives into how a crime is solved. With literary legend William Faulkner cowriting, the story's aged well.
'Death on the Nile' (1978)
Starring: Peter Ustinov, Maggie Smith, Angela Lansbury, Bette Davis, Mia Farrow, David Niven, George Kennedy, and Jack Warden.
The mystery: There's a remake coming out, so familiarize yourself with this classic Agatha Christie adaptation now. A woman steals her best friend's husband and ends up dead—only her BFF couldn't possibly have done it. So who did? Mia Farrow (playing the best friend) is quite good in this, channeling the perfect balance of intense and hysterical. But the cast is also packed with unbelievable talent, including a gloriously young Maggie Smith and Angela Lansbury.
'Psycho' (1960)
Starring: Anthony Perkins, Janet Leigh, John Gavin, Vera Miles, and Martin Balsam.
The mystery: This horror film is also the ultimate murder mystery, in part because of who the murderee is...(no spoilers, even though you've probably seen that pivotal scene). Hitchcock's insistence on an unconventional narrative structure shoots the story forward. And he leaves red herrings throughout the film to make the ending feel genuinely surprising, even now.
'Chinatown' (1974)
Starring: Jack Nicholson, Faye Dunaway, John Hillerman, Perry Lopez, Burt Young, and John Huston.
The mystery: LA private eye J.J. "Jake" Gittes (Nicholson) is hired by a woman named Evelyn Mulwray to investigate her husband's suspected infidelity. But the case takes a turn when Jake meets the real Mrs. Mulwray (this one played by Dunaway) and finds himself investigating Mr. Mulwray's sudden death. It's a multilayered story about corruption, cruelty, and deception at every level of society. Do be warned, though, that there's sexual violence, and it's an intense story.
'Charade' (1963)
Starring: Cary Grant, Audrey Hepburn, Walter Matthau, James Coburn, and George Kennedy.
The mystery: Sometimes deemed "The best Hitchcock movie Hitchcock never made," this actually is a mystery, comedy, and romance all wrapped into one movie. Never fear, the premise is intensely interesting: A woman's husband dies unexpectedly and mysterious men come after her too. A handsome stranger (Grant) wants to help...or does he?
'The Long Goodbye' (1973)
Starring: Elliott Gould, Sterling Hayden, Nina Van Pallandt, Jim Bouton, and Mark Rydell.
The mystery: A private detective gives his friend a lift to Mexico, then said friend's wife turns up dead. Then so does the friend. It's a perfect picture of '70s-era L.A., and all the seediness of the city, as the private detective sets out to learn what happened.
'The Third Man' (1949)
Starring: Orson Welles, Joseph Cotten, Alida Valli, Trevor Howard, Ernst Deutsch, and Paul Hoerbiger
The mystery: Holly Martins (Cotten), an American novelist, moves to postwar Vienna to work for his friend Harry Lime, just to discover that Lime has died. He sets out to discover what happened to Lime, questioning the people in his late friend's life, including his girl Anna (Valli).
'The Maltese Falcon' (1954)
Starring: Humphrey Bogart, Mary Astor, Gladys George, Peter Lorre, Barton MacLane, Lee Patrick, and Sydney Greenstreet.
The mystery: Detective Sam Spade (Bogart) takes on a case that turns out to be more than he bargained for when his partner ends up murdered. Sam is threatened and told he must find the valuable statue at the center of the crime spree.
'Diabolique' (1955)
Starring: Simone Signoret, Véra Clouzot, Paul Meurisse, and Charles Vanel.
The mystery: An inspiration for Psycho, this film starts with two women at their wits' end: One, the wife of an abusive husband, the other, his mistress. Their conspired plot to do away with him goes horribly awry—the body disappears, and the women are tormented by eerie, seemingly otherworldly hauntings. The true victim, what happened, and why: It all builds to an ending you won't see coming.
'Laura' (1944)
Starring: Gene Tierney, Dana Andrews, Clifton Webb, Vincent Price, and Judith Anderson.
The mystery: Named one of the top murder-mysteries of all time by the AFI, this hauntingly gorgeous noir film centers around the murder of ad exec Laura. As the detective (Andrews) gets close to the people in her life, he becomes obsessed with the dead woman's story. The story still holds up 75 years later.
'Rear Window' (1954)
Starring: James Stewart, Grace Kelly, Wendell Corey, Thelma Ritter, and Raymond Burr.
The mystery: A newspaper photographer with a broken leg passes the time during his recovery by observing his neighbors through his window. When he witnesses what he believes to be a murder, he goes to work solving the crime himself. By this point, Hitchcock is absolutely nailing the "murder mystery with a twist" genre.
'Murder on the Orient Express' (1974)
Starring: Albert Finney, Lauren Bacall, Martin Balsam, Ingrid Bergman, Jacqueline Bisset, Jean-Pierre Cassel, Sean Connery, John Gielgud, Wendy Hiller, Anthony Perkins, Vanessa Redgrave, Rachel Roberts, Richard Widmark, and Michael York.
The mystery: If you liked the remake (or even if you didn't!) check out the original, which channels Agatha Christie's vision perfectly. A billionaire is murdered on a trip on the Orient Express while famed detective Hercule Poirot happens to be on board. He sets about trying to solve the mystery, with everyone in the car proving to be a suspect.
Best Murder Mystery Movies With a Twist
'The Fugitive' (1993)
Starring: Harrison Ford, Tommy Lee Jones, Sela Ward, Joe Pantoliano, Andreas Katsulas, and Jeroen Krabbé.
The mystery: Harrison Ford's a doctor wrongly convicted for murdering his wife—so, as you do, he escapes and sets out to investigate the crime himself. Tommy Lee Jones is the U.S. Marshall who comes after him, reluctantly starting to realize the man he's chasing might be innocent after all. It's not the typical "10 people in a room—figure out who the killer is" story, but the modified format works incredibly well. Having the man convicted of the crime investigate the crime is a brilliant framework, and Ford carries it off perfectly.
'Seven' (1995)
Starring: Brad Pitt, Morgan Freeman, Gwyneth Paltrow, John C. McGinley, and Kevin Spacey.
The mystery: A serial killer starts a seven deadly sins-themed murder spree, and two detectives (Freeman and Pitt) have to try to solve the case before he strikes again. The film's now known for a few key scenes, but the plot's underrated and very tense. Watch out if you're squeamish, though.
'Memento' (2000)
Starring: Guy Pearce, Carrie-Anne Moss, Joe Pantoliano, and Jorja Fox.
The mystery: This film, Christopher Nolan's early smash hit, is most well-known for the fact that it plays in reverse order. But core to the conceit is the central question: "Who killed Leonard's (Pearce) wife? And will he get revenge?" The stakes matter, and the twists, plural, are as shocking as they come.
'Us' (2019)
Starring: Lupita Nyong'o, Winston Duke, Elisabeth Moss, and Tim Heidecker.
The mystery: Jordan Peele's super-successful followup to Get Out is not so much about the WHOdunnit but the WHYdunnit. Evil doppelgangers come to kill, well, everyone—and it's not clear where they've come from and what their motivations are. It's eerie and twisty and has a few unexpected twists, so don't ruin the mystery for yourself and go watch.
'A Simple Favor' (2018)
Starring: Anna Kendrick, Blake Lively, Henry Golding, Andrew Rannells, Linda Cardellini, Rupert Friend, and Jean Smart.
The mystery: Two moms become friends, then one goes missing. The hunt to figure out what's happened (and who the woman really is) begins. No spoilers on who dies—yes, it's included on a murder mystery list for a reason—or why the mystery's so compelling. But just trust me on this one: It's actually kind of brilliant. And, guys, Blake Lively is really funny (and so is the film, contrary to what the trailer might make you believe). Don't sleep on this one.
'The Girl on the Train' (2016)
Starring: Emily Blunt, Rebecca Ferguson, Haley Bennett, Justin Theroux, Luke Evans, Allison Janney, Édgar Ramírez, and Lisa Kudrow
The mystery: Alcoholic Rachel aimlessly rides the train to the city from the suburbs every day after losing her job and her marriage. One day Rachel gets off the train and, after a confrontation, wakes up covered in blood and learns that a woman has disappeared. Can she trust her unreliable memory?
'Zodiac' (2007)
Starring: Jake Gyllenhaal, Mark Ruffalo, Robert Downey Jr., Anthony Edwards, Brian Cox, Charles Fleischer, Zach Grenier, Philip Baker Hall, Elias Koteas, James LeGros, Donal Logue, John Carroll Lynch, Dermot Mulroney, Candy Clark, and Chloë Sevigny.
The mystery: Director David Fincher's 2007 film took on the still officially unsolved murders of the Zodiac Killer. The film is long and complex, but doesn't feel it. If the lack of closure makes you wary of seeing it, don't let that deter you. This film's as riveting as it gets.
'The Night Clerk' (2020)
Starring: Tye Sheridan, Ana de Armas, Helen Hunt, and John Leguizamo.
The mystery: Bart, a young hotel night clerk with Asperger Syndrome (Sheridan) becomes the prime suspect in a murder of a hotel guest. While police race to make an arrest, Bart must protect another guest (de Armas) from a similar fate.
'The Black Dahlia' (2006)
Starring: Josh Hartnett, Mia Kirshner, Aaron Eckhart, Hilary Swank, Mike Starr, Patrick Fischler, and James Otis.
The mystery: The murder of rising actress Elizabeth Short is still one of the greatest unsolved mysteries of our time. In this film adaptation, Josh Hartnett plays a detective desperate to uncover the truth.
'Primal Fear' (1996)
Starring: Richard Gere, Edward Norton, Laura Linney, John Mahoney, Alfre Woodard, and Frances McDormand.
The mystery: When the Archbishop of Chicago is murdered, a media-hungry attorney takes on the case, defending the alter boy who is the prime suspect in the case. Norton (only 27 at the time and in his film debut) gives a star-making performance as a young man who's more than meets the eye.
'The Girl With the Dragon Tattoo' (2011)
Starring: Daniel Craig, Rooney Mara, Christopher Plummer, Stellan Skarsgård, Steven Berkoff, Robin Wright, Yorick van Wageningen, and Joely Richardson.
The mystery: A disgraced financial reporter and a genius hacker team up to investigate a 40-year-old murder case. Fair warning: it gets violent, including sexual violence throughout. But if you've got the stomach for it, this remake and book adaptation channels the depth and horror of the subject matter.
'Bad Times at the El Royale' (2018)
Starring: Jeff Bridges, Cynthia Erivo, Dakota Johnson, Jon Hamm, Cailee Spaeny, Lewis Pullman, and Chris Hemsworth.
The mystery: In 1959, a man arrives at the El Royale, a hotel on the border between California and Nevada, and hides a bag of money beneath the floorboards of one of the rooms—only to be killed immediately after. Ten years later, a group of strangers arrive at the hotel, each with secrets and mysterious motives of their own. Delightfully star-studded and twisty, it's a modern take on a Clue-type story.
'Happy Death Day' (2017)
Starring: Jessica Rothe, Israel Broussard, Ruby Modine, Rachel Matthews, and Charles Aitken.
The mystery: Is this a traditional murder mystery setup? Absolutely not. Is it a great mystery movie? You bet. In a Groundhog Day-like scenario, Tree (Rothe) is seeking out a murder. The victim? Tree. Every morning she goes in search of her murderer, trying to beat the clock and survive to tomorrow. I'd argue the premise makes the whodunit even more interesting.
'Brick' (2005)
Starring: Joseph Gordon-Levitt, Lukas Haas, Emilie de Ravin, and Nora Zehetner.
The mystery: It's a neo-noir starring high schoolers, and an absolute cult classic. Rian Johnson pre-Knives Out takes us into the murder of Emily (de Ravin), and the search to determine what happened to her and why. It's basically like Chinatown but with teenagers.
Best Comedy Murder Mystery Movies
'The Lovebirds' (2020)
Starring: Guy Pearce, Carrie-Anne Moss, Joe Pantoliano, and Jorja Fox.
The mystery: This film, Christopher Nolan's early smash hit, is most well-known for the fact that it plays in reverse order. But core to the conceit is the central question: "Who killed Leonard's (Pearce) wife? And will he get revenge?" The stakes matter, and the twists, plural, are as shocking as they come.
'Knives Out' (2019)
Starring: Daniel Craig, Chris Evans, Ana de Armas, Jamie Lee Curtis, Michael Shannon, Don Johnson, Toni Collette, LaKeith Stanfield, Christopher Plummer, and Katherine Langford.
The mystery: Harlan Thrombey, famous author and aging patriarch of a needy, pissed off family, dies by suicide. Or does he? Detective Benoit Blanc (Craig) is hired to investigate but absolutely everyone in this family has a motive. As the story unwinds, the plot takes...let's call it an unusual turn that actually, truly, pays off. This is a terrific example of a modern spin on the classic genre. Rian Johnson really gets the murder-mystery.
'Get Out' (2017)
Starring: Daniel Kaluuya, Allison Williams, Bradley Whitford, Catherine Keener, Caleb Landry Jones, Marcus Henderson, LaKeith Stanfield, and Lil Rel Howery.
The mystery: This would probably be categorized first as a horror film, and second as a murder mystery. But the twist is as compelling as any on this list. Chris (Kaluuya) goes to meet his girlfriend's (Williams) parents but their ensuing behavior seems bizarre. Then things get so much scarier. The questions that the film poses about racism, privilege, and classism are terrifying—and the answers they provide, including what happens to the man kidnapped in the first scene, are even more so. If you've watched this as a horror flick, watch it again for the mystery.
'Scream' (1996)
Starring: David Arquette, Neve Campbell, Courteney Cox, Matthew Lillard, Rose McGowan, Skeet Ulrich, and Drew Barrymore.
The mystery: Speaking of horror movies secretly channeling murder-mysteries, this classic is a meta-slasher film combined with a whodunit that asks, "Who's the terrifying Ghostface?" Besides, that iconic first scene with Drew Barrymore is one of the finest bait-and-switches in movie history (spoilers at that link) and the perfect setup to what follows.
'Kiss Kiss Bang Bang' (2005)
Starring: Robert Downey Jr., Val Kilmer, Michelle Monaghan, and Corbin Bernsen.
The mystery: Harry Lockhart (Downey Jr.) is a thief who gets mistaken for an actor. He's subsequently thrown into the glamorous, murder-y world of Hollywood, complete with a mystery involving his childhood crush. Director Shane Black (Lethal Weapon, Iron Man 3) somehow manages to make all of that funny and heralded the triumphant return of Downey Jr. as one of the best actors of our time.
'Game Night' (2018)
Starring: Jason Bateman, Rachel McAdams, Billy Magnussen, Sharon Horgan, Lamorne Morris, Kylie Bunbury, Jesse Plemons, Michael C. Hall, and Kyle Chandler.
The mystery: Ok, so technically this doesn't start as a murder mystery so much as a kidnapping whodunit: Max (Bateman) and Annie (McAdams) are pros at game night—then Max's brother Brooks (Chandler) hosts an "immersive" mystery game that immediately goes horribly, hilariously wrong. The couple and their friends must figure out what's real and what's not, and the film pulls out the rug from under us in spectacular fashion. Whodunnits are rarely funny, but boy this one is.
'Fargo' (1996)
Starring: Frances McDormand, William H. Macy, Steve Buscemi, Peter Stormare, and Harve Presnell.
The mystery: Same deal here, only way darker—what starts out as a simple kidnapping ends in murder. We the audience get early insight into who dies and why, but the joy of the movie is Marge frickin' Gunderson (McDormand), who uses her brains and creativity to track down the killers. It's a blacker-than-black comedy, too.
'The Nice Guys' (2016)
Starring: Russell Crowe, Ryan Gosling, Angourie Rice, Matt Bomer, Margaret Qualley, Keith David, and Kim Basinger.
The mystery: Remember how we mentioned our love for Kiss Kiss Bang Bang? Shane Black came back with another witty, highly quotable '70s-era mystery. Two detectives, who initially can't stand each other, must team up to investigate a suspicious suicide—and find a vast, city-wide conspiracy instead. An homage to L.A. Confidential, both Crowe and Basinger are back in the genre and clearly enjoying themselves. The real treat, though, is watching Crowe and Gosling try to out-banter each other as the twists keep coming.
'Sherlock Holmes' (2009)
Starring: Robert Downey Jr., Jude Law, Rachel McAdams, Mark Strong, and Eddie Marsan.
The mystery: Sherlock Holmes is the original detective, and some of Arthur Conan Doyle's stories are the best whodunits out there. Many films have been made about the super-sleuth, but this one (directed by Guy Ritchie) gives it a much-needed shot of adrenaline. Ritualistic killings are going on in London, and it seems like the culprit's obvious. Then shit gets weird, and more bodies start piling up. (This one is far superior to the sequel.)
'Clue' (1985)
Starring: Eileen Brennan, Tim Curry, Madeline Kahn, Christopher Lloyd, Michael McKean, Martin Mull, and Lesley Ann Warren.
The mystery: This comedy, based on the iconic board game, follows a group of guests at a dinner party who all suspect each other when their host is murdered. It's one of the rare instances in which a game adaptation actually works, and the original theatrical release had multiple endings distributed randomly to audiences. (The version you'll watch will have all three, one after the other.)
'Gone Girl' (2014)
Starring: Ben Affleck, Rosamund Pike, Neil Patrick Harris, and Tyler Perry.
The mystery: A man (Affleck) is the prime suspect in his wife's disappearance and apparent murder, but things are definitely not what they seem. David Fincher really understands what made the book so powerful, and structuring it in a similar way means there are multiple jaw-dropping twists throughout the windy story, while keeping the pitch-black comedy element intact.
'Who Framed Roger Rabbit' (1988)
Starring: Bob Hoskins, Christopher Lloyd, Charles Fleischer, Stubby Kaye, and Joanna Cassidy.
The mystery: Not every murder mystery has to be super-serious, obviously. Who Framed Roger Rabbit is a family-friendly take on classic noirs. In it, a detective works to find out, well, who framed Roger Rabbit—and who really committed the murder the cartoon is accused of. The effects have aged a little, but the story's still a memorable one.
'Murder Mystery'
Starring: Adam Sandler, Jennifer Aniston, Luke Evans, and Terence Stamp.
The mystery: This spoofy Netflix special satirizes the murder mystery genre, but is also a really suspenseful (and funny!) itself. Sandler plays a NYC cop who takes his wife (Aniston) on a European vacation and the two find themselves entangled in a murder of a billionaire. Cue "dun dun dun."
'Haunted Mansion'
Starring: Eddie Murphy, Terence Stamp, Nathaniel Parker, Marsha Thomason, Aree Davis, and Marc John Jefferies.
The mystery: An oldie, but a goodie! On the way to a family vacation, an ambitious real estate agent (Murphy) stops at an old mansion he's hoping to sell. A storm forces the group to stay the night at the creepy mansion, with its eccentric owner. There, amidst supernatural happenings, the family begins to unravel the truth behind a decades-old murder.
'Godsford Park'
Starring: Maggie Smith, Ryan Phillippe, Michael Gambon, Kristin Scott Thomas, Camilla Rutherford, Charles Dance, Tom Hollander, and Bob Balaban
The mystery: The McCordle family, a group of 1930s aristocrats, and their guests converge on an English country estate for a hunting weekend. When one of the group. When the body of the patriarch, Sir William McCordle, is found and secrets are revealed, it turns out most of the guests have a motive to kill.
Celebrity news, beauty, fashion advice, and fascinating features, delivered straight to your inbox!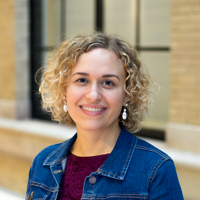 Katherine's a Boston-based contributor at Marie Claire who covers fashion, culture, and lifestyle—from "Clueless" to Everlane to news about Lizzo. She's been a freelancer for 11 years and has had roles with Cosmopolitan and Bustle, with bylines in Parents, Seventeen, and elsewhere. It's "I go to dinner," not "Her huge ego," but she responds to both.