40 Random 'Gossip Girl' Cameos You Probably Forgot About
Two words: Michael Bloomberg.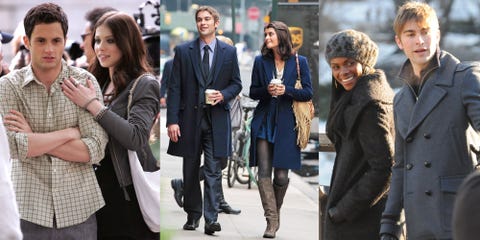 Calling all Upper East Siders: It's time for the ultimate trip down Gossip Girl memory lane. Whether you watched the famous CW show in its heyday or have found yourself taking it all in during a Netflix binge, it's safe to say that we all can agree the show is next-level iconic. Over six seasons, we got to know a few privileged teens who never seemed to catch a break when it came to drama. The show inspired many pop culture trends, kicked off loads of successful acting careers, and may or may not have had you wanting an epic headband collection like Blair Waldorf's. A 2020 reboot is coming to HBO Max as well. Like we said...iconic.
A show with such a legacy is bound to have a couple guest stars appear throughout the show, and boy does Gossip Girl deliver—we're talking everyone from Lady Gaga to Tory Burch to Hilary Duff. Allow this list of 40 celebrity Gossip Girl cameos, ahead, to inspire you to A) freak out, B) rewatch a couple of episodes, or C) all of the above. (Hint: C is the best answer.)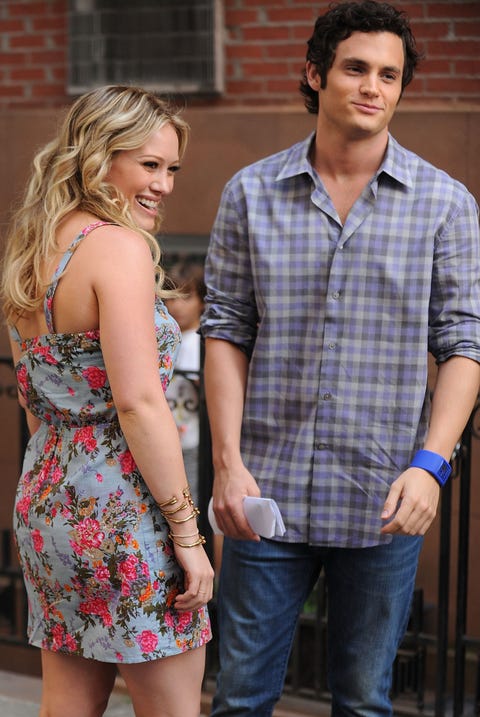 James Devaney
Getty Images
Hilary Duff
Hilary Duff played fictional celeb Olivia Burke in season three, who had a brief fling with Dan Humphrey. Who could forget that steamy threesome between her, Dan, and Vanessa? Not us!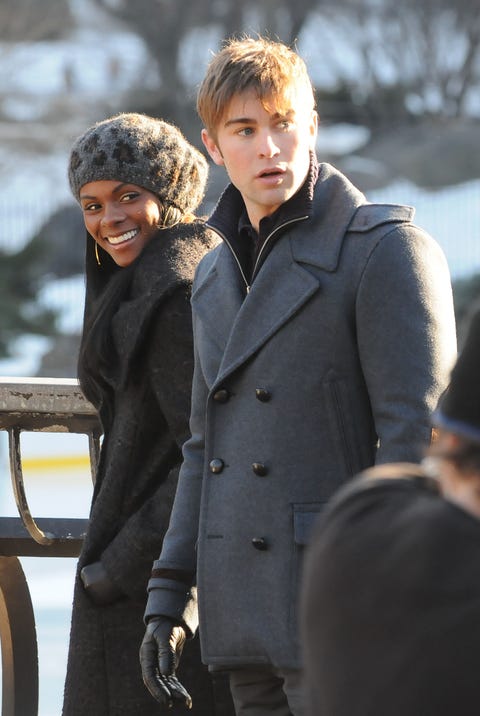 Arnaldo Magnani
Getty Images
Tika Sumpter
Before she starred on Mixed-ish, Tika Sumpter played one of Chuck Bass's many flings. We wanted the couple to work out, but it didn't help that she was Raina Thorpe, a.k.a, the daughter of Russell Thorpe, who tried to buy Bass Industries.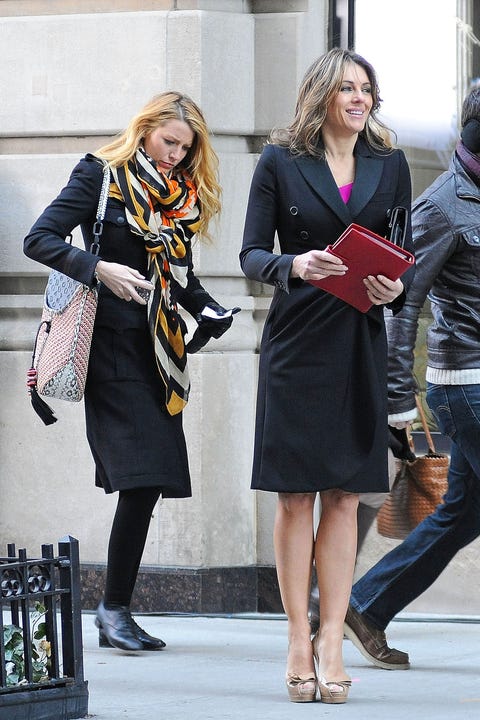 ANDERSON/Bauer-Griffin
Getty Images
Elizabeth Hurley
Nate Archibald dated around during the show's six-season run, but no one stood out like Elizabeth Hurley as Diana Payne. The editor-in-chief of the New York Spectator naturally stirred up some drama, even when the characters were living in L.A.!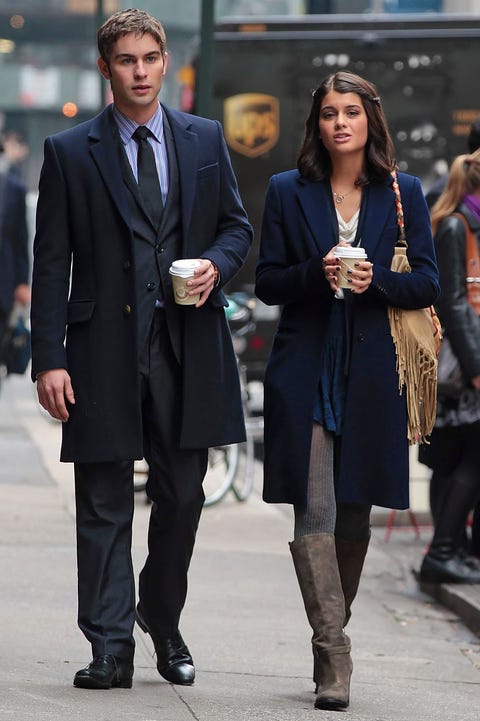 Ignat/Bauer-Griffin
Getty Images
Sofia Black-D'Elia
Sofia Black-D'Elia played Nate's final and youngest girlfriend of the show, Sage Spence. Surprise, it didn't work out...probably because she was a high schooler?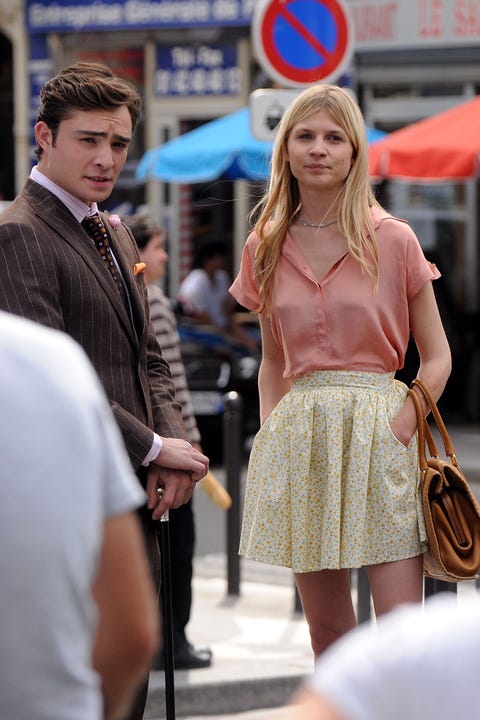 Clémence Poésy
The Harry Potter actress played Chuck's French girlfriend in season four. Unfortunately for Ms. Eva Coupeau, things got rocky when they arrived in New York together.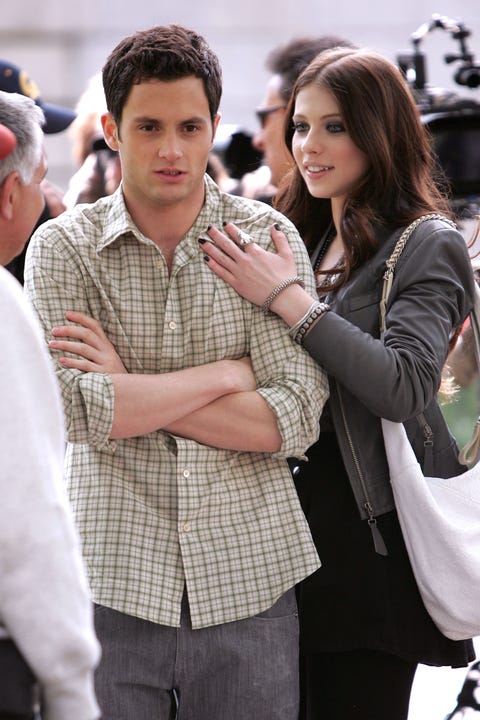 James Devaney
Getty Images
Michelle Trachtenberg
Who could forget the iconic train wreck that was Georgina Sparks, played by Michelle Trachtenberg, who had a major crush on Dan? She appeared on several drama-filled episodes.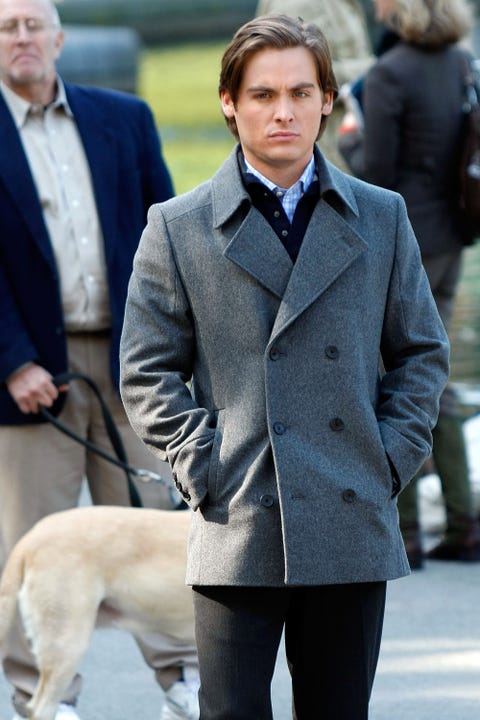 Jeffrey Ufberg
Getty Images
Kevin Zegers
Kevin Zegers played the son of a Belgian ambassador, Damian Daalgard, who got Jenny Humphrey in all sorts of drug-related trouble when they were dating.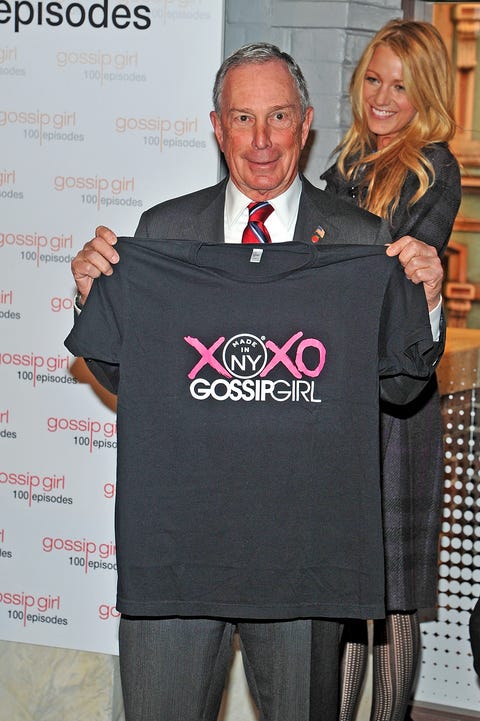 Michael Bloomberg
Yes, the actual former mayor of New York made an appearance on the show during the final episode when Gossip Girl was revealed! Do we think he still has this shirt?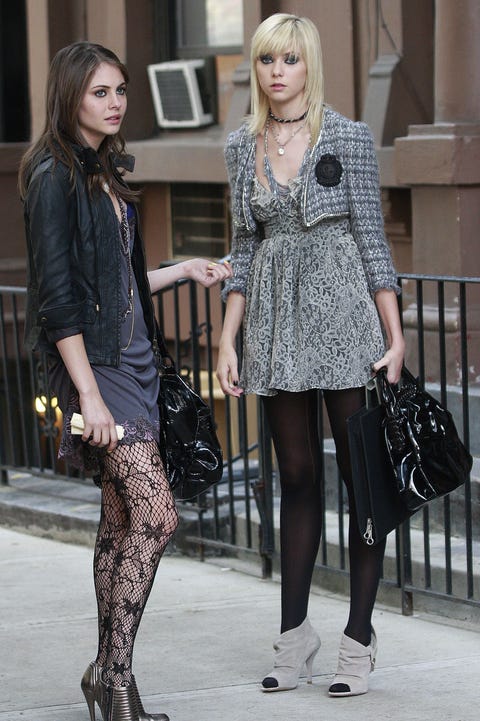 Marcel Thomas
Getty Images
Willa Holland
The Arrow actress played Jenny Humphrey's roommate and business partner, Agnes Andrews. Things turned sour, though, when Agnes sabotaged Jenny's meeting with Tim Gunn (more on that later) by burning all of her dresses ahead of the meeting.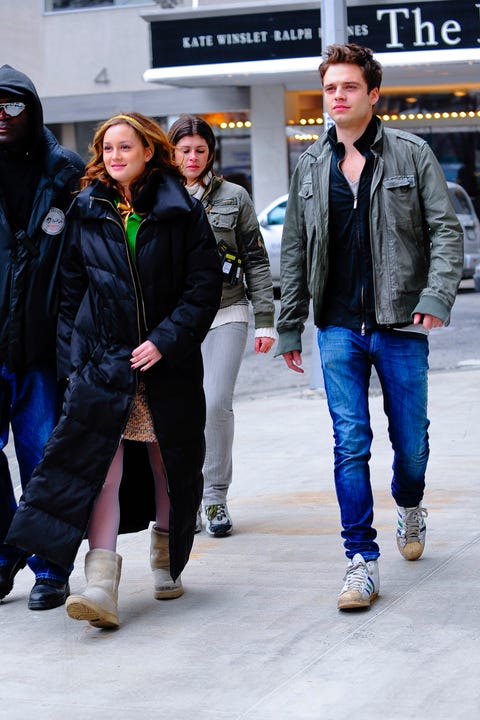 Sebastian Stan
Who could forget the trés sexy Carter Baizen? Fun fact: Sebastian Stan and Leighton Meester dated off screen for two years before splitting in 2010.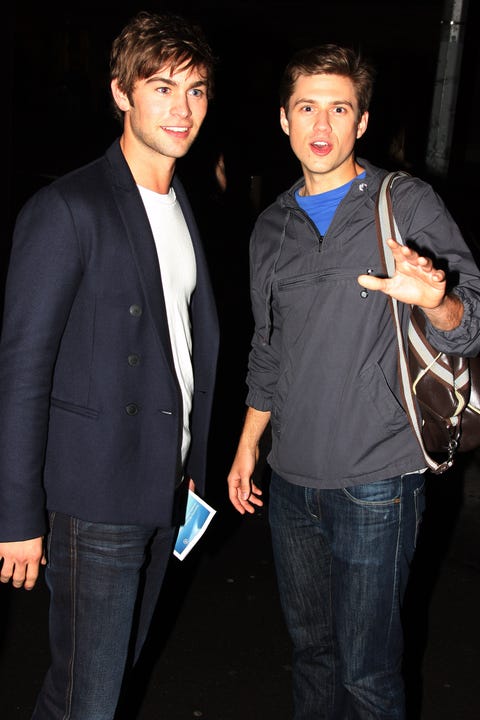 Aaron Tveit
Nate's hot older cousin, Tripp van der Bilt (Aaron Tveit), was one of Nate's main rivals. That didn't stop him from hooking up with Serena (when he was married)!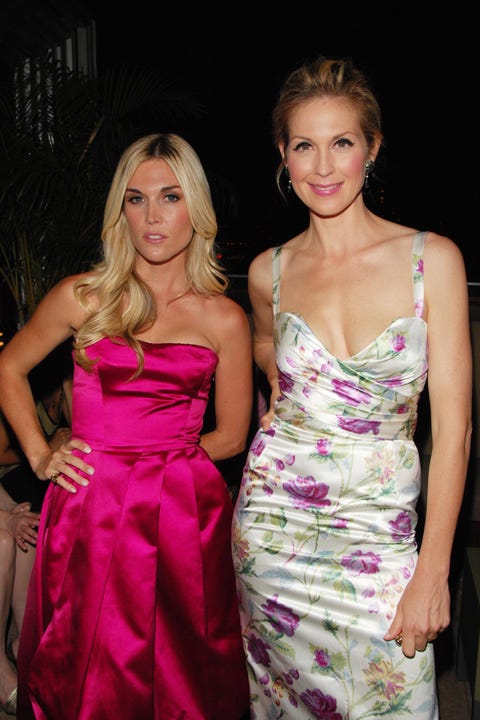 Patrick McMullan
Getty Images
Tinsley Mortimer
The Real Housewives of New York City star appeared in two episodes of the show as herself—one of those being the Hamptons White Party episode.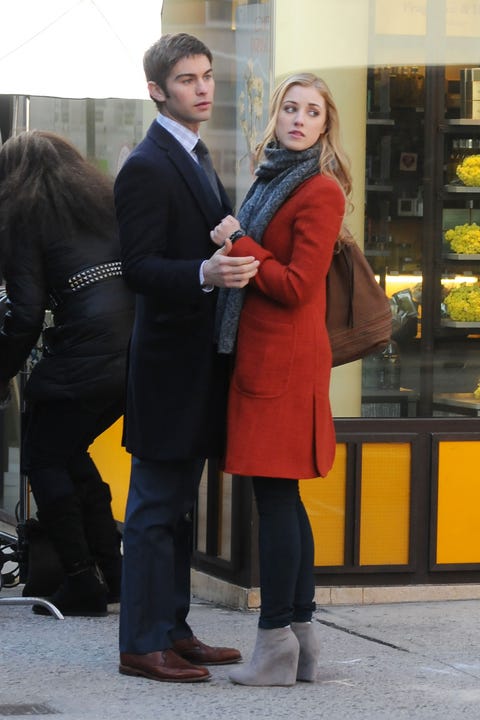 Arnaldo Magnani
Getty Images
Ella Rae Peck
Lola Rhodes, played by Ella Rae Peck, was an interesting character. From her romance with Nate to figuring out if she was related to the van der Woodsen family, our heads are still spinning.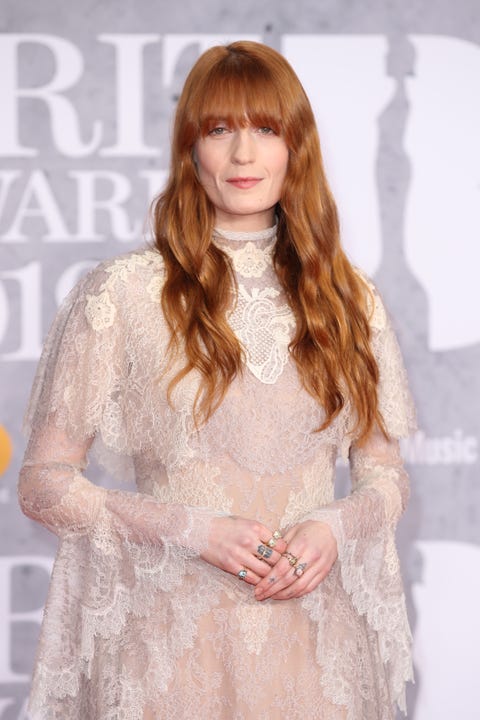 Mike Marsland
Getty Images
Florence Welch
Florence Welch and her gorgeous voice made two quick music cameos, in seasons three and four, when she sang "The Dogs Days Are Over" and a cover of "Cosmic Love."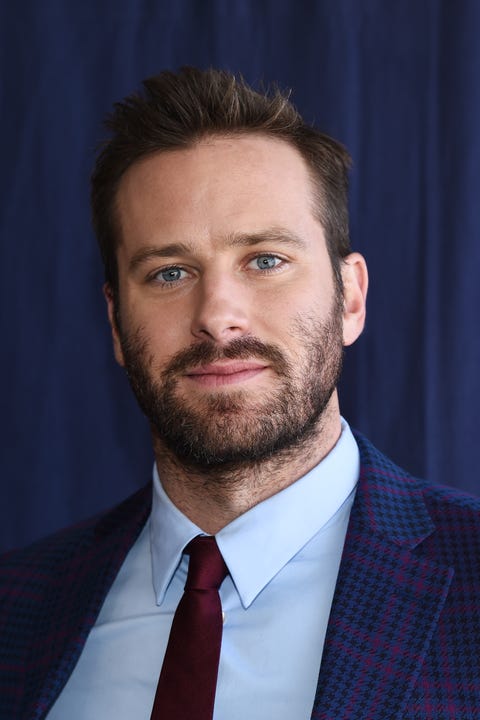 Amanda Edwards
Getty Images
Armie Hammer
Before he made us cry in Call Me By Your Name, Armie Hammer played Gabriel Edwards, one of many Serena van der Woodsen boyfriends. His downfall? Trying to get her to invest in his "philanthropy" project that was a scam.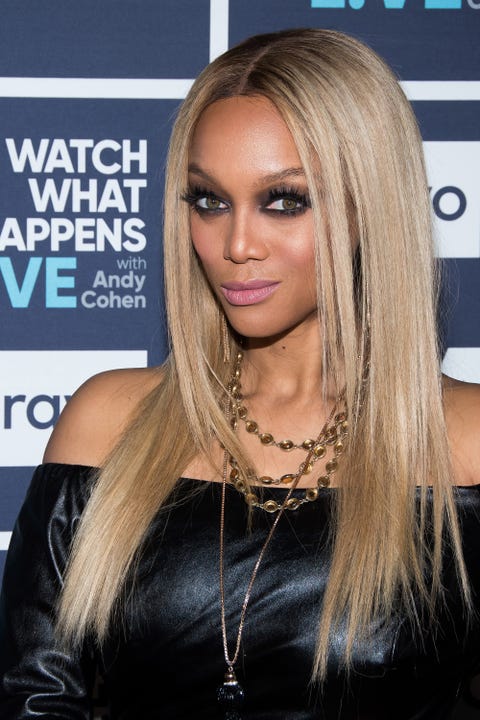 Tyra Banks
The supermodel played Hollywood starlet Ursula in season three. She got close with Serena after Serena told the actress that her best scene in the movie would be cut, despite the publicist telling Serena to keep it a secret.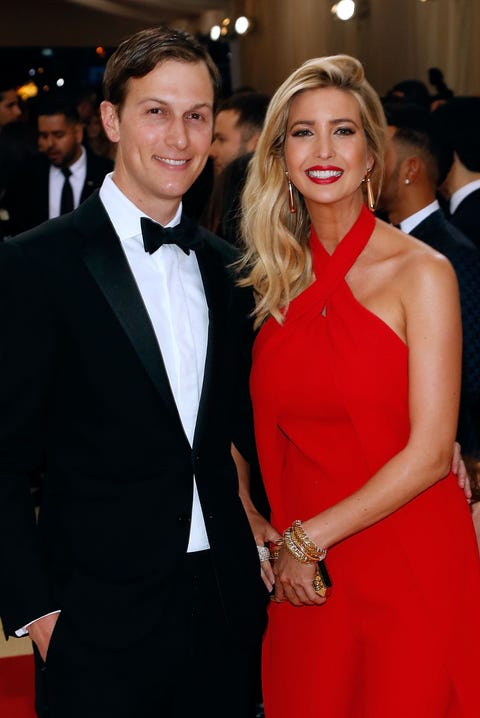 Jared Kushner and Ivanka Trump
I know what you're thinking...WHAT?! But yes, it's true. Before Ivanka's dad occupied the White House, she and husband Jared Kushner made an appearance on the show posing as some of Lily van der Woodsen's friends.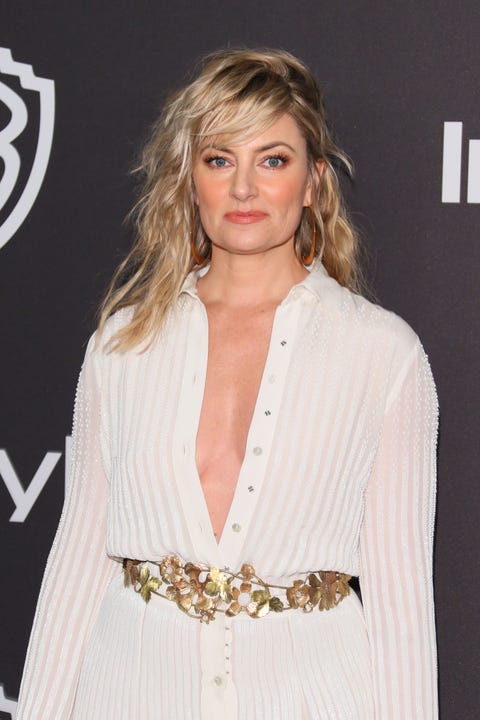 JEAN-BAPTISTE LACROIX
Getty Images
Mädchen Amick
Before she was Betty's mom on Riverdale, Mädchen Amick played Duchess Catherine Beaton, who had an affair with Nate in season two.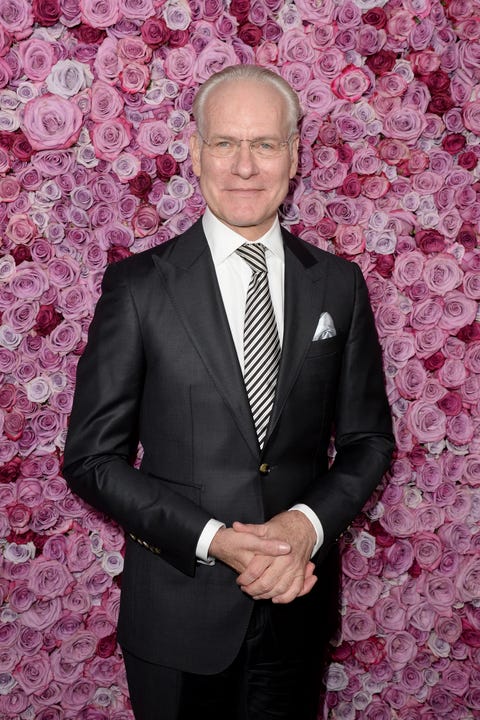 Jason Merritt/TERM
Getty Images
Tim Gunn
Yeah, so you know how we mentioned that Jenny's fashion career got sabotaged in front of some pretty big fashion people? Tim Gunn was one of them.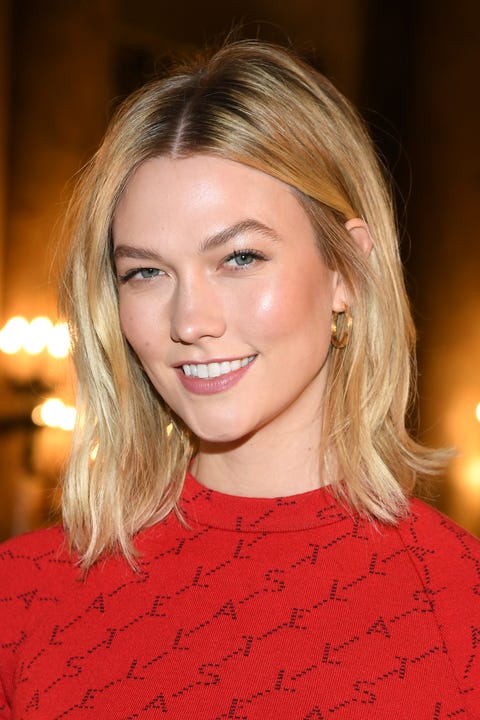 Pascal Le Segretain
Getty Images
Karlie Kloss
In season four of the series, Karlie Kloss played herself as someone looking for Eleanor Waldorf, Blair Waldorf's mom, at a fashion party.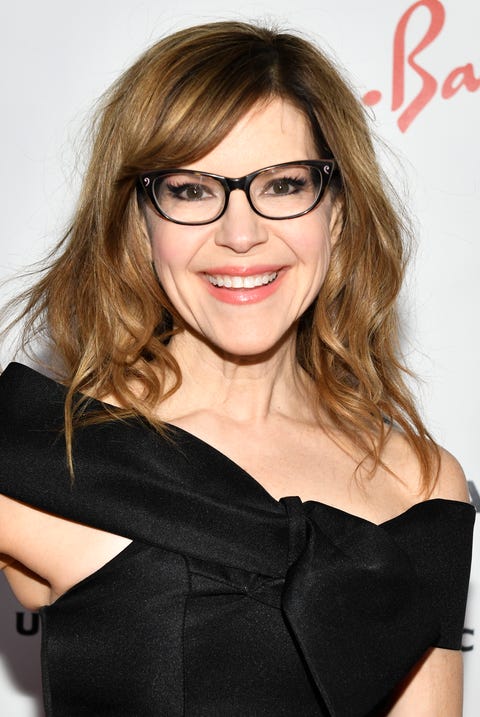 Rodin Eckenroth
Getty Images
Lisa Loeb
The Grammy-winning artist premiered in a throwback episode as the band who opened for Rufus. Things came full circle when she appeared in the last episode as his new girlfriend.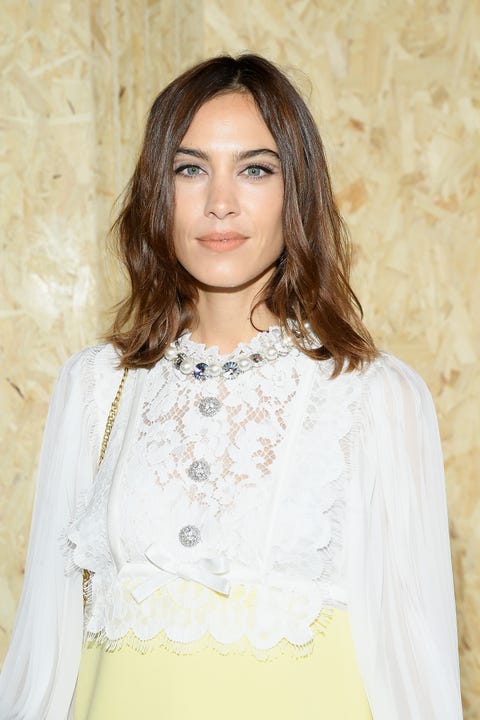 Pascal Le Segretain
Getty Images
Alexa Chung
Fashion's It-girl played herself in season six as a model who refused to go on stage after Blair's fashion show took a wrong turn.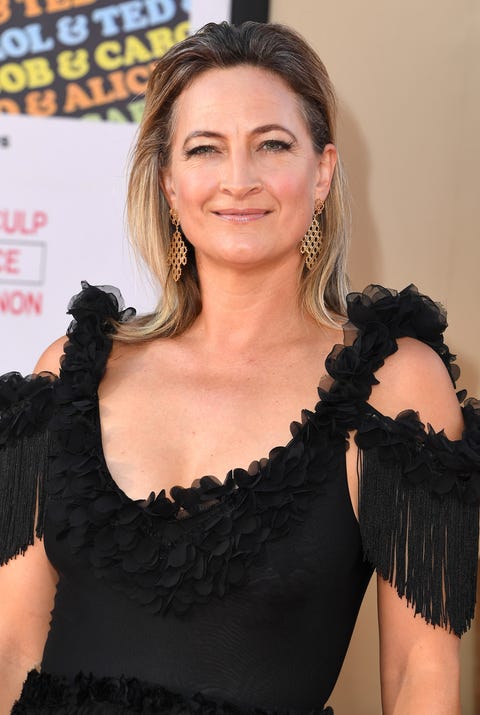 Steve Granitz
Getty Images
Zoë Bell
Famous stuntwoman Zoë Bell played Chuck's Los Angeles fling for one episode in season five. Things ended when she basically told him to stop using their date to avoid his problems. Ouch!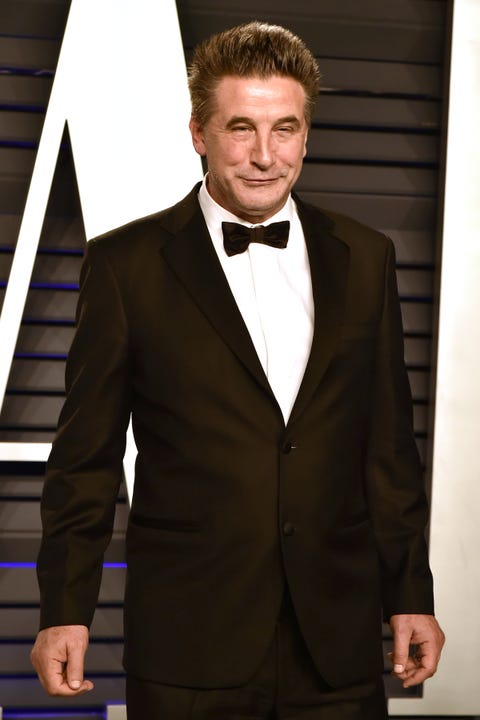 William Baldwin
This Baldwin brother played Serena and Eric's absent father, William van der Woodsen, who did so many shady things but somehow was still accepted by his family in the end. Ah, television!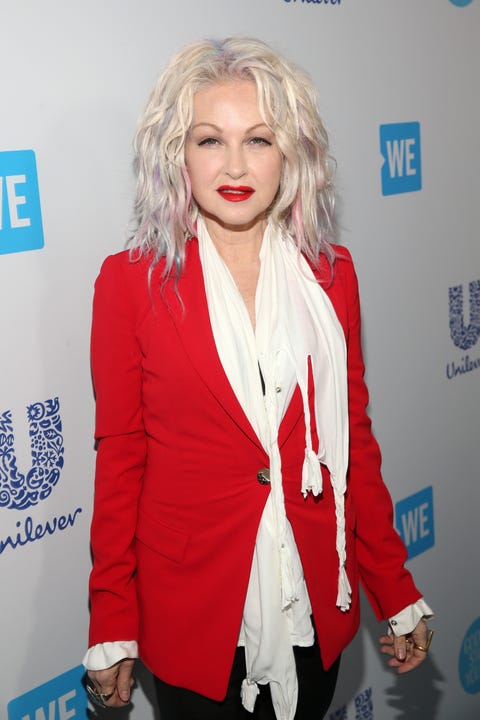 Cyndi Lauper
During a party at the Waldorf house in season two, the famous singer casually stops by, thus commencing Blair and Dorota to freak out. (Same.)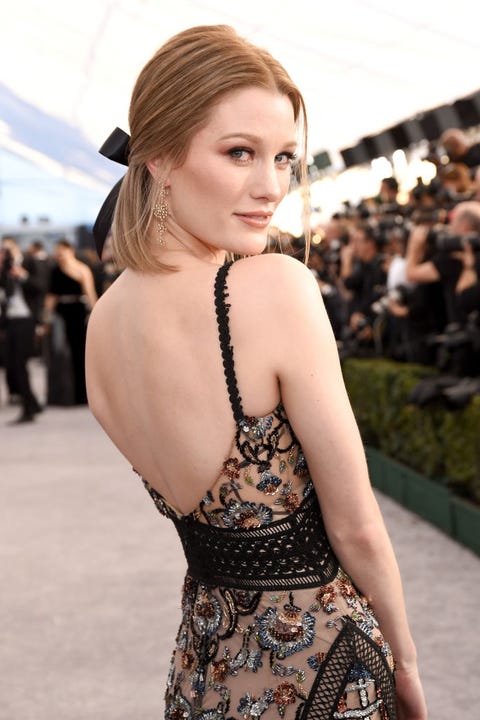 Ashley Hinshaw
Ashley Hinshaw played herself in season three and was set out on a mission to play matchmaker for Chuck and Blair. This episode was rather...interesting.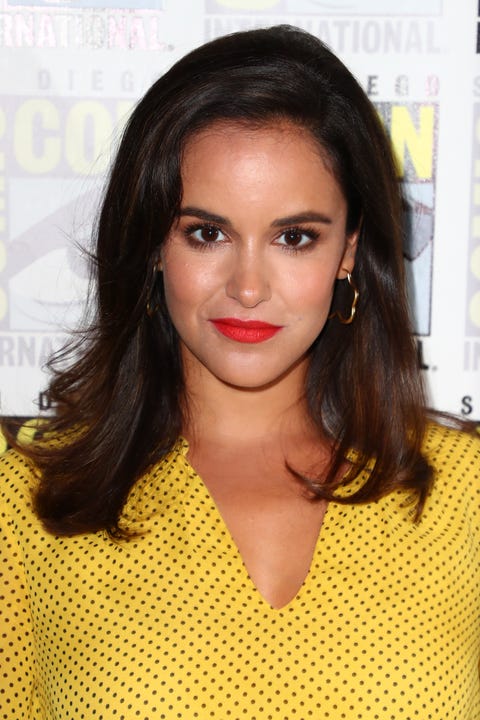 Melissa Fumero
Brooklyn Nine-Nine 's Melissa Fumero was one of Blair's minions when she attended Columbia University, and boy did they get into some trouble!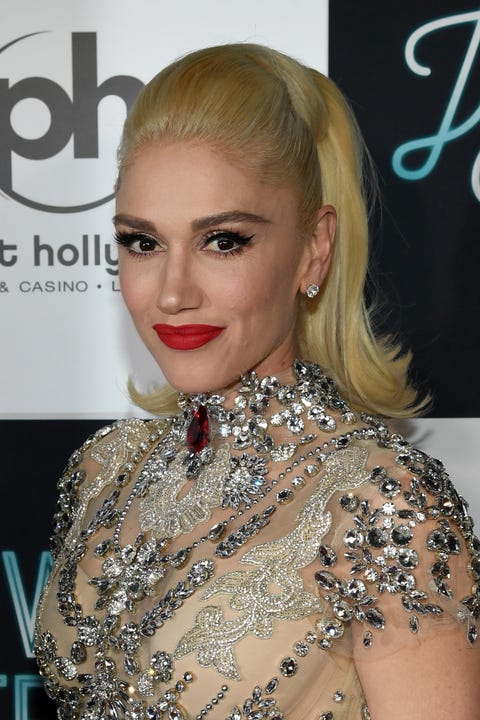 Gwen Stefani
In season two's throwback episode, the No Doubt singer played a member of a band that performed at one of the clubs young Lily van der Woodsen liked to visit.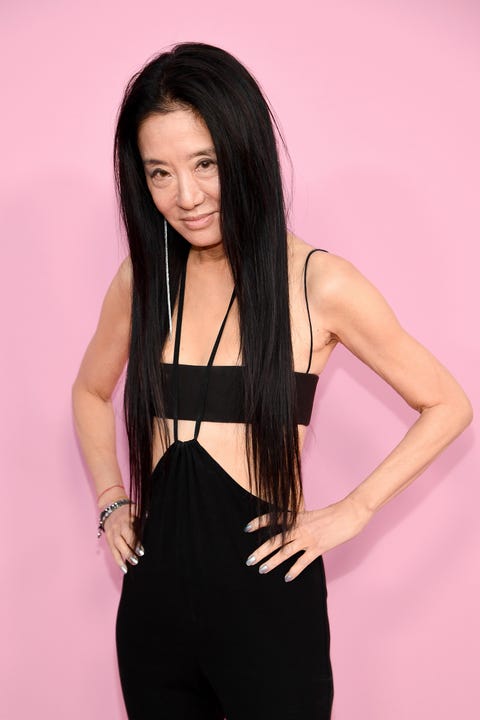 Dimitrios Kambouris
Getty Images
Vera Wang
I'm still not over the fact that Blair got fitted by Vera freakin' Wang for her first wedding to Prince Louis Grimaldi! While the marriage may have been a flop, the dress was spectacular!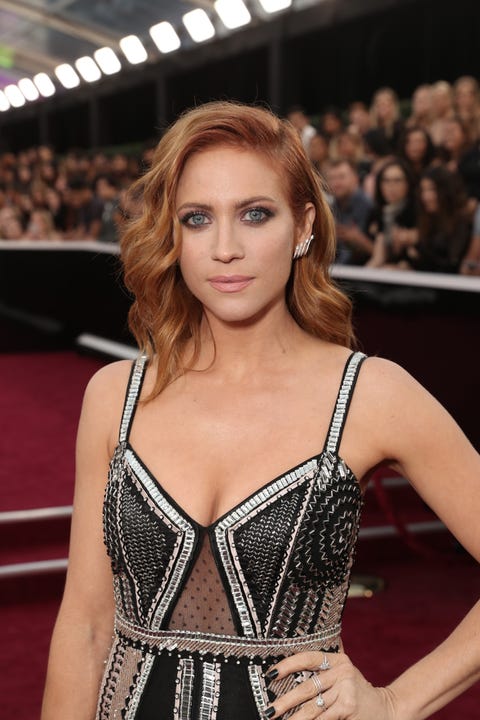 Todd Williamson/E! Entertainment
Getty Images
Brittany Snow
Brittany Snow was a part of the flashback episode from Lily's past life. The Pitch Perfect actress played the lead role of a younger Lily.
This content is created and maintained by a third party, and imported onto this page to help users provide their email addresses. You may be able to find more information about this and similar content at piano.io