Four New 'Fifty Shades' Parodies That Are Probably Better Than the Real Thing
"Who interprets surprising and mysterious to mean 'ninja?"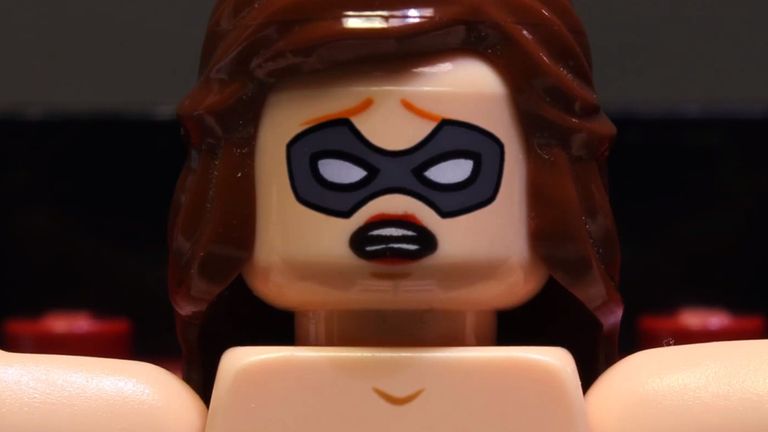 (Image credit: YouTube)
Fifty Shades is really taking it out of, well, everyone. There's Dakota Johnson, who had to be tied up like a pork loin and dangled from the ceiling. There's Jamie Dornan, who did 345,987 sit-ups every day because we imagined his character having abs. There's Sam Taylor-Johnson, whom, we hope, is taking a nice mental vacation for the rest of the month. And then there's poor you, having to deal with crippling Fifty Shades fatigue.
You know what makes everything better? A clever shot of a clueless couple trying to put a sex swing together, Christian Grey as a Lego, and Vanessa Bayer offering Ben Wa balls to strangers. Praise the Internet.
1. Trojan's Fifty Shades of Pleasure
Moral of the story: Don't use "Nancy" as a safe word.
2. Audi's Elevator Scene featuring Vanessa Bayer
Instead of sending them home with cab fare and a nice fruit basket, Christian Grey gives Audis to all his submissives.(All of us in unison: Oooooooh.)
3. Antonio Toscano's Fifty Shades of Bricks
Dibs on becoming this Lego whisperer's apprentice.
4. Ellen's Deleted Playroom Scene
Turns out Christian's playroom *chortle* contains neither his Xbox nor his BDSM equipment.
You should also check out:
25 Facts About 'Fifty Shades of Grey' That Will Blow Your Mind
20 Songs That Should Totally Be on the 'Fifty Shades' Soundtrack but Aren't