A Dominatrix Reviews 'Fifty Shades of Grey'
Come on, if there's one person whose POV you want on this movie, it's this one.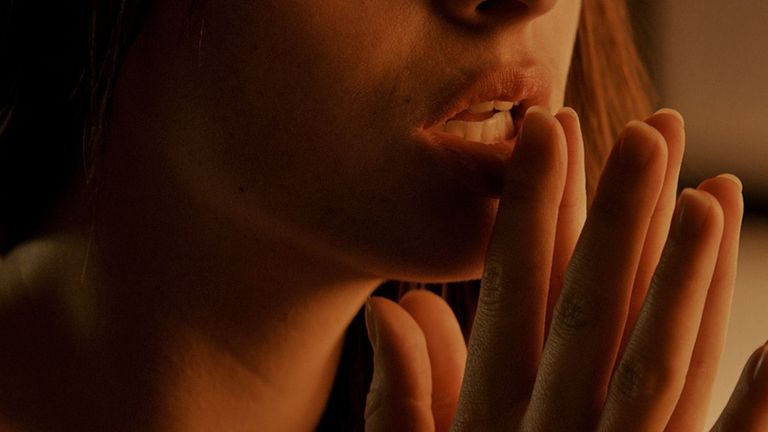 (Image credit: Universal Studios)
Everyone on planet earth has weighed in on Fifty Shades of Grey—us, dudes, Kim Kardashian—but what about the experts? Not the book and movie critics, but the BDSM ones? We talked to dominatrix Mona Rogers to get her take...and it's awesome. Listen in:
Marie Claire: What do you think about Fifty Shades?
Mona Rogers: That was the hardest form of torture I have ever been through in my entire life.
MC: For that to come from a dominatrix...
MR: [laughing] Well here's my take: As a dominant woman who has been in the scene for quite some time, that's like giving Evel Knievel a tricycle and expecting him to be excited.
MC: [laughing] That is amazing.
MR: It's not an accurate depiction of any sort of realistic BDSM relationship at all. It's technically not even really consensual, because of the fact that she does not want all this crazy shit—he's the one who wants this stuff. She wants a vanilla relationship with, you know, maybe a little bit of spanking here and there.
MC: So how is it supposed to be?
MR: This relationship is supposed to be about mutual reciprocity for both people's enjoyment, carefully negotiated, with both people's mental, emotional, and physical needs in mind.
MC: That's so interesting—I think they actually had a BDSM consultant on set.
MR: Well first of all, there's one snippet you can see in the trailer where she's tied up and it's not even the proper type of bondage to do in that situation. No one would use that in real life.
MC: Is there anything good about it?
MR: I do think it's given women...I don't want to say "permission" because we don't need f*cking permission...but it's made them a little more comfortable starting a dialogue with their partner about their fantasies and desires.
MC: Totally great point.
MR: Granted I feel that for the dominant woman/submissive man situation, there's still no voice for that. Dominant women are still looked at as "bitches"...so that needs to change.
Amen, Mona. Amen.
You should also check out:
Inside the Life of a Dominatrix
The Inside Scoop from a 'Fifty Shades of Grey' Stuntwoman
Prince Charming Will Spank You Now: A Guy's Take on 'Fifty Shades of Grey'