8 Music Videos That Feature Ballet and Are Therefore Our Favorites
We just can't get enough.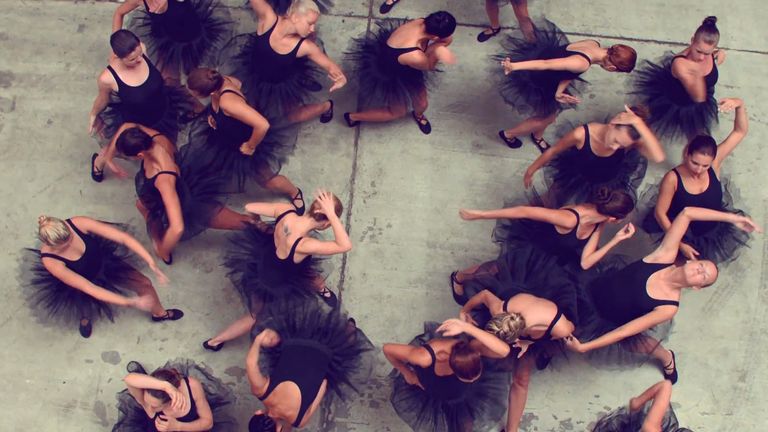 (Image credit: VEVO)
Today, Ciara unveiled the video for her new track "I Bet," decked in pointe shoes and a re-imagined pink tutu. It's simply stunning and just the latest reminder that ballet can look pretty freakin' awesome even outside of The Nutcracker. Here, we look back on our favorite instances in which prima ballerinas, both real and quasi, stole the show set to songs we love.
1. "I Bet" by Ciara
The R&B songstress offset her beautiful, yet biting new ballad about her ex-fiancé with a graceful display of her moves in ballet basics and frothy couture numbers.
2. "Take Me To Church" by Hozier
Director David LaChapelle provided a new visual interpretation of Hozier's powerful song, looking to Russian ballet dancer Sergei Polunin and choreographer Jade Hale-Christofi for this viral performance.
3. "Shake It Off" by Taylor Swift
Taylor Swift reinvented herself at many points during the video, but we loved watching her mess around during ballet practice looking like an extra from Swan Lake.
4. "Conqueror" by Estelle
Famed soloist Misty Copeland brought Estelle's deep lyrics to life in a two-minute routine that will make your heart stop. And we mean STOP.
5. "Spectrum" by Florence + The Machine
Directed by LaChapelle and John Byrne, Florence Welch performs in the middle of the stage while a troop of ballerinas (one of whom bares an uncanny resemblance to the red-haired singer) pirouette around her, eventually lifting her up.
6. "Marry the Night" by Lady Gaga
In her theatrical video, Gaga is bedecked in a pink uniform and dances her heart out around a ballet bar for an empty auditorium.
7. "Runaway" by Kanye West
West's video boasted a powerful ballet sequence against his hip-hop track, with each dancer wearing a striking black tutu as they glided across the floor.
You should also check out:
How to Take Care of Your Skin Like A Ballerina
How to Look Like a Ballerina: 6 Wardrobe Staples to Steal for Your Everyday Life