News You Should Know
Your daily FYI.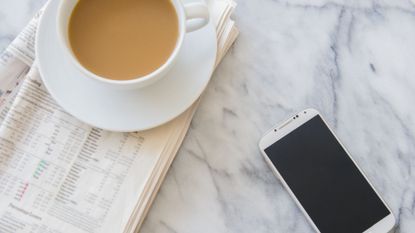 (Image credit: Getty Images)
Update, 5:29 p.m.: Richard Matt, one of the two convicts who escaped from a New York maximum-security prison June 6, has been shot and killed by police, CNN reports. Officers are still pursuing David Sweat, continuing a three-week manhunt that has led law enforcement across upstate New York.
Update, 10:00 a.m.: In a landmark decision and a massive victory, the Supreme Court has overruled states' ability to ban same-sex marriage, meaning gay couples finally have the right to wed in all 50 states.
The emotional final paragraph of Justice Anthony Kennedy's ruling has gone viral—read below, grab tissues.
Original news roundup, 9:30 a.m.:
—H&M is working on a super-secret new brand/store concept to be launched in 2017, which CEO Karl-Johan Persson says "will be completely different from H&M." (Bloomberg Business)
—Turns out all those Netflix fears were unfounded—the movie-going business is alive and well, considering North American box office revenue just reached a record high of $5.3 billion year to date. (The Hollywood Reporter)
—Fifteen emails were missing from the files Hillary Clinton turned over to the State Department, meaning Email Gate is definitely *not* over and definitely *will* be trotted out again and again on the election trail. (New York Times)
—California has made a bold statement about vaccines: State lawmakers approved aggressive legislation mandating vaccination for children no matter their parents' religious or personal beliefs. (LA Times)
—Today is the World's Ugliest Dog competition! Vote at your discretion.
—Following now-presidential-candidate Donald Trump's inflammatory remarks about Mexican immigrants, Univision is backing out of its deal with Miss Universe. (Variety)
Marie Claire email subscribers get intel on fashion and beauty trends, hot-off-the-press celebrity news, and more. Sign up here.
As the editor of Cosmopolitan, Jess oversees the editorial for all of Cosmo's efforts across print, digital, video, and emerging platforms. Previously she served as the digital director of Marie Claire, where she tripled the readership, and she's held print and hybrid posts at Glamour and Teen Vogue. In 2013 she launched an interactive e-commerce platform for a fashion-tech startup, and in a former life she was a ballet dancer and NYU film student. She lives in Manhattan with her scruffy dog George.