News You Should Know [Updated]
Your daily FYI.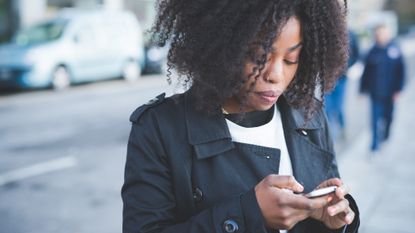 (Image credit: Getty Images)
Update, 2 p.m.: Despite the fact that Mercury is not in retrograde, two massive tech disasters have had unprecedentedly widespread effects today: The New York Stock Exchange has been down since 11:30 this morning due to an "internal technical issue," (CNBC) and United Airlines grounded a large number of flights due to a "network connectivity" problem (Wall Street Journal).
Original story, 9 a.m.:
—Serena Williams is unstoppable—the phenom beat out Victoria Azarenka in yesterday's match and is on her way to winning her sixth Wimbledon title. (The Guardian)
—In the wake of continuing scandal, Disney World is removing the Bill Cosby statue from its park. (Orlando Sentinel)
—There was a fatal shooting last night near the University of Maryland in Baltimore—three were killed and another was wounded. (NBC News)
—Yet another major brand is distancing itself from Donald Trump after his incendiary comments about immigrants—the PGA will no longer hold its tournament on his course. (New York Times)
—Microsoft is expected to make some major cuts today. This comes after announcing last year that it planned to lay off 18,000 employees. (New York Times)
—20th Century Fox has bought the rights to the life story of Jim Obergefell, the plaintiff in this year's landmark Supreme Court same-sex marriage case, and will be making a (sure-to-be blockbuster) movie in the vein of Philadelphia. (New York Times)
Celebrity news, beauty, fashion advice, and fascinating features, delivered straight to your inbox!
As the editor of Cosmopolitan, Jess oversees the editorial for all of Cosmo's efforts across print, digital, video, and emerging platforms. Previously she served as the digital director of Marie Claire, where she tripled the readership, and she's held print and hybrid posts at Glamour and Teen Vogue. In 2013 she launched an interactive e-commerce platform for a fashion-tech startup, and in a former life she was a ballet dancer and NYU film student. She lives in Manhattan with her scruffy dog George.