News You Should Know
Your daily FYI.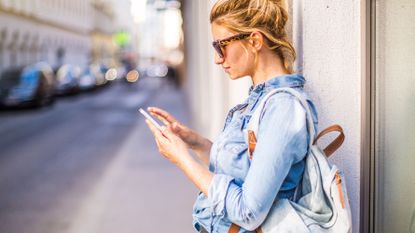 (Image credit: Getty Images)
—Jon Stewart is winding down but not fizzling out. The late night favorite will host President Obama on The Daily Show on Tuesday, which will mark the President's seventh and final appearance on the show. (Vanity Fair)
—Ten-year-old transcripts from a deposition given by Bill Cosby (following a lawsuit that was ultimately settled out of court) have recently been obtained and released by The New York Times. In the documents, Cosby admits with unsettling nonchalance to seducing and drugging women for the purpose of sexual predation. (NY Times)
—A new teaser for The Hunger Games: Mockingjay, Part 2 was just released. Watch Katniss Everdeen take on the Capitol in the clip below. (Harper's BAZAAR)
—Google is still growing. This time, into the home services market. The tech company might soon be able to help you find a plumber, painter or housekeeper—and not just by typing 'best plumber in nyc' into the Google search bar. (The Verge)
—Remember the hip shaking and arm flailing motion that became Carlton's namesake dance move on The Fresh Prince of Bel Air? Well, Justin Timberlake and Alfonso Riberio (aka Carlton) just revived the old-school choreography on the golf course and it's *amazing*. Watch the impromptu dance break below. (EW)
—Donald Trump is racking up the flack lately. In his latest outrageous moment, the Republican presidential candidate mocked Senator John McCain's war record as a POW in Vietnam: "I like people that weren't captured, OK? I hate to tell you. He's a war hero because he was captured, OK?" Needless to say, McCain (who spent five years as a prisoner in Vietnam, two in solitary confinement) was pretty P.O.'d by Trump's tasteless remarks. (LA Times)
Celebrity news, beauty, fashion advice, and fascinating features, delivered straight to your inbox!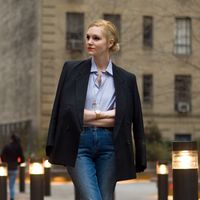 I am an experienced editor, writer, and creative strategist, specializing in fashion, beauty, and lifestyle content for digital media outlets, as well as video and social platforms. While I currently operate as a freelance contributor/consultant, with such clients as The Zoe Report, my 10+-year background in the industry was cultivated at the dot-coms of elite publications, including Harper's BAZAAR, ELLE, and Marie Claire.