25 Animated Movies Every Adult Should Watch
Some are okay for kids, too!
Marie Claire Newsletter
Celebrity news, beauty, fashion advice, and fascinating features, delivered straight to your inbox!
Thank you for signing up to Marie Claire. You will receive a verification email shortly.
There was a problem. Please refresh the page and try again.
If you still think Bambi or Cinderella when you hear "animated movie," you've got some catching up to do. Some of the best filmmakers working today have tried their hand at animation, and a lot of it is decidedly not for kids. It makes sense that some brilliant grown-up movies would be animated: It's a medium that allows for ultimate creativity, able to be heartbreaking or shocking or complicated or surreal in ways that live-action can't get close to—no matter how big the budget.
Below, Marie Claire has picked 25 of the best animated films for adults—movies that will awaken the kid in you or remind you that it's okay to grow up.
The Night Is Short, Walk on Girl
This 2017 Japanese animated film about a college-aged girl who wants to figure out how to be an adult through one mystic long night in Kyoto often borders on the surreal. The fantastical city it shows is gorgeously rendered, the jokes are laugh-out-loud funny, and its ultimate message—that we're all connected somehow—will stay with you long after the credits roll.
Sausage Party
I know, I know. You're thinking this is a weird inclusion. But part of what makes this 2016 movie especially genius is how it has no right being as good as it actually is. What starts out as a vehicle for Seth Rogan and his buddies to make dick jokes and animate a creepy sentient food orgy ends up being a meditation on life, death, and the nature of belief. No, really. It does!
Loving Vincent
This 2017 movie about the life and death of Vincent Van Gogh was entirely created with oil paintings, done in a few styles but most notably in the style of Van Gogh himself. You'll learn the heartbreaking and beautiful story of a misunderstood genius, if you can stop absolutely drooling over the gorgeous visuals long enough to pay attention to it. It's just not like any other movie you've seen.
Animal Farm
Though it was made all the way back in 1954, the animated take on George Orwell's allegorical classic feels eerily prescient now. It's a little cuter than its source material, but the sinister elements still creep through.
The Lion King
Did you really think we'd make a list of the greatest animated films ever and not include The Lion King? The 1994 Disney classic takes themes from William Shakespeare's Hamlet, including the redemption arc of a fatherless prince who finds himself a long way from home. It's been 25 years since its release, but we will never not lose our shit at that heartbreaking stampede scene. Miss you, Mufasa.
Howl's Moving Castle
Anything made by animated film master Hayao Miyazaki (he appears again on this list) and Studio Ghibli is bound to be enchanting, but Howl's Moving Castle is particularly thought-provoking. A young woman with a boring life gets cursed, but tracks down a brilliant wizard who lives in a moving castle that can help her reverse it.
PersepolisPersepolis
Based on the graphic novel by Marjane Satrapi circa 2003, Persepolis is a memoir about the author's childhood in Iran before, during, and after the Islamic Revolution. It's beautifully animated, strikingly told, and gives an important perspective on a moment in history that often gets glossed over if you live in the United States.
My Neighbor Totoro
Another Miyazaki joint! While all of his films are beautiful to look at, the nostalgic innocence of My Neighbor Totoro makes it one of the most memorable of the bunch. Side effects of watching include desperately wishing you had the same imagination that you did as a child and wanting a large and huggable friend of your very own. See also: Howl's Moving Castle, Kiki's Delivery Service, Spirited Away.
The Nightmare Before ChristmasThe Nightmare Before Christmas
Whether it's a Halloween movie or a Christmas movie has been a matter of debate since it debuted in 1993. But no matter which you think it is, Tim Burton's claymation masterpiece is as macabre and surprising as it's always been, and the soundtrack is just as poppin'. A must-watch.
Fantasia
Remember when your parents/babysitter/random aunt made you watch Fantasia as a kid and you were like, "The fuck is this?" Well watching Fantasia as an adult is a very different—and much better—experience.
How to Train Your Dragon 2
If you haven't seen the first How to Train Your Dragon film, stop reading this right now and go watch it.
...done? Great! The original 2010 fantasy film is amazing, but its sequel manages to take the story of Hiccup and his trusted dragon Toothless to a new emotional level. Warning: you're probably going to cry.
Chico and Rita
This Oscar-nominated love story is as romantic as it is beautiful, telling the story of the titular Chico and Rita, a piano player and singer, respectively, who fall for each other and have a decades-spanning romance with tons of ups and downs.
Fantastic Mr. Fox
Please unbridle the passions of your inner hipster and enjoy Fantastic Mr. Fox, Wes Anderson's first foray into animation (followed by 2018's Isle of Dogs) about the adventures of an idiosyncratic fox with cool taste in clothes who lives in an aesthetically pleasing world of oranges and yellows and sounds suspiciously like George Clooney.
The Triplets of Belleville
If your interests include adorable old French ladies, cute dogs, slightly sinister soundtracks, and a trio of singing women—all set against a backdrop of the Eiffel Tower—then this is the movie for you.
Wallace & Gromit: The Curse of the Were-Rabbit
Honestly, all the Wallace and Gromit movies are worth watching, but The Curse of the Were-Rabbit is the franchise's only feature-length film, and it's absolutely brilliant. (At least if you're a fan of British movies about sassy dogs and lovable owners, which you should be.)
The Lego Batman Movie
We've said it once, and we'll say it again: The Lego Batman Movie is legitimately hilarious—all thanks to the comedy genius of Will Arnett as the ultra-emo, deeply self-involved Batman. Sure, it's kind of embarrassing how much you'll laugh at a movie made for children, but no regrets.
A Scanner Darkly
Starring the likes of Keanu Reeves, Robert Downey Jr., and Winona Ryder, A Scanner Darkly was a huge deal when it came out in 2006, thanks to its incredibly life-like animation technique. The movie was actually shot with live action footage and later animated (a process which took more than a year). It's slightly dated when watching with a 2018 eye, but still visually impressive.
The Emperor's New Groove
One of the oddest Disney films in the vault, The Emperor's New Groove is hilarious from start to finish, full of one-liners that you're definitely going to find funnier now that you're all grown-up.
Yellow Submarine
A work of weird, wild Beatles brilliance that's unlike anything else the band did in its decade-long run. A true, albeit bizarre, classic.
Coco
Pixar's success has spanned the course of decades, gifting the world with classic animated movies like Finding Nemo, Toy Story, Monster's Inc and more over the years. In 2017, the studio released Coco, an emotional story about a young boy's personal struggle between passion and tradition. The film is as poignant as it is playful, and even as a fully grown person, you'll definitely be able to relate to Miguel's journey to the other side—just make sure you've got some tissues on you.
Zootopia
One probably wouldn't expect to see a kids' movie address xenophobia, sexism, and classism, but Zootopia does just that...well, kinda. The 2016 comedy is set in a human-less world where all animals co-exist together in harmony while still dealing with their own set of harmful -isms. It may be presented in the form of talking animals, but the film's overarching message underscoring the importance of tolerance and respect still hits home.
Anastasia
Lost princess with no memory? Check. Problematic but handsome anti-hero? Check. Scorned sorcerer with a grudge on his plotting to wipe out the entire royal family? Check, check, check. Based very loosely on the tragic story of Grand Duchess Anastasia Nikolaevna of Russia, Anastasia will make you sing, laugh, swoon, and cry all in one sitting.
Our Friend, Martin
You probably first watched Our Friend, Martin in your middle school English class, but the film takes on a different meaning when you're viewing it as an adult who has a better understanding of America's dark and tumultuous relationship with race.
Inside Out
As people, we deal with a lot of complicated emotions, and Inside Out helps kids (and us adults!) understand those feelings better. During the film's development, producers consulted with a number of psychologists to really flesh out the inner workings of the human psyche, and the result was a thoughtful and moving heart-check.
Spider-Man: Into the Spider-Verse
We were introduced to Miles Morales, a scrappy Afro-Latino kid from Brooklyn who turns into Spider-Man after an incident with a radioactive spider. Miles's new powers also lead him to the discovery of a multi-verse, where various versions of Spider-Man exist (including one hero voiced by Nicholas Cage). The film took home several notable wins during awards season and is thought by superhero fans to be one of the best Spider-Man films ever.
For more stories like this, including celebrity news, beauty and fashion advice, savvy political commentary, and fascinating features, sign up for the Marie Claire newsletter.
RELATED STORY
Celebrity news, beauty, fashion advice, and fascinating features, delivered straight to your inbox!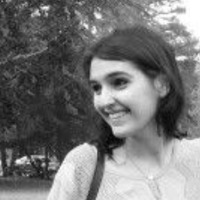 Mehera Bonner is a celebrity and entertainment news writer who enjoys Bravo and Antiques Roadshow with equal enthusiasm. She was previously entertainment editor at Marie Claire and has covered pop culture for over a decade.