The Cast of 'Gen V': Your Guide to the Supes-in-Training
Meet the talented young stars of Prime Video's 'The Boys' spinoff.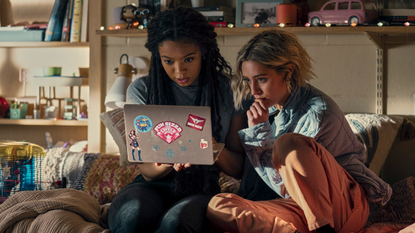 (Image credit: Brooke Palmer/Prime Video)
For any viewers who have ever wished their teen shows could be a bit more intense (or unthinkably more), Gen V should be at the top of your list. Prime Video's latest show is a spinoff of the gory, irreverent, jaw-dropping superhero satire The Boys, taking place in a world where "supes" are a regular part of society, and these less-than-heroic, powered beings work under the corrupt mega-corporation Vought. While Boys focuses on the world's most famous supes, the members of the elite team The Seven, Gen V is set at Godolkin University, a Vought-owned college where tomorrow's brightest heroes train for the chance to reach the apex of the supe food chain. Season 1 of the new series follows Marie (Jaz Sinclair), a new student who arrives at God U just in time for several of the school's shady secrets to come to light and test whether anyone at the university truly has heroic intentions. (A note for The Boys fans: Gen V takes place between season 3 and the forthcoming season 4.)
To fill its class of next-generation supes, Gen V has gathered a cast of both talented newcomers and familiar faces from previous teen shows, as well as some veteran actors to play the school's sketchy administrators. Read on to meet the packed cast of Gen V.
Jaz Sinclair as Marie Moreau
Marie is an incoming freshman at God U, who's determined to declare a crimefighting major and ascend to the no. 1 spot in the school's rankings. She grew up in a group home after an accidental tragedy took her parents' lives, and she desperately wants to find acceptance and reconnect with her little sister. However, will the fame and glory of being a famous supe get to her head?
Powers: Hemokinesis, a.k.a. the ability to control and weaponize blood
Sinclair, 29, is best known for playing Rosalind "Roz" Walker in the Netflix series Chilling Adventures of Sabrina, as well as her appearances on the streaming giant's dramedy Easy. The Dallas, TX, native also previously appeared in The Vampire Diaries, as well as the films Paper Towns, When the Bough Breaks, and Please Baby Please.
Instagram: @jaz_sinclair
Chance Perdomo as Andre Anderson
Andre, a junior at God U, is the third top-ranked student and a legacy, as the son of Polarity. Though his father wants him in the Seven, he doesn't want all of the pressure, and would rather life the easy life as Golden Boy's right hand man. Despite his father's connections, Andre's totally in the dark about the shadier side of Vought.
Powers: Metal manipulation and super-strength (think Magneto)
Perdomo, 26, is also a Chilling Adventures of Sabrina alum, as he played Sabrina's cousin Ambrose Spellman. The British-American actor is also known for playing Landon in the After film series, including the installments After We Fell, After Ever Happy, and After Everything.
Instagram: @chance_perdomo
Lizze Broadway as Emma Meyer, a.k.a. Little Cricket
Marie's roommate Emma is an incoming freshman in God U's performing arts department, having got her start with her YouTube channel, where she makes fight videos with her pet gerbil David Caruso. She's also searching for understanding and connection, as she deals with either online hate (never read the comments!) or being fetishized and manipulated by the people around her IRL.
Powers: Size manipulation, though she has to vomit to become small
Broadway, 25, got her start as a young actor through guest appearances on shows including Southland, Shameless, Bones, and N.C.I.S. She recently starred in the movies Ghosted and The Inhabitant, as well as the 2018 HBO series Here and Now.
Instagram: @lizzebroadway
Patrick Schwarzenegger as Luke Riordan, a.k.a. Golden Boy
Literal golden boy Luke is the top student at God U, and he's set to become the next member of the Seven. Though he seems perfect on the outside, he's still grappling with grief over the death of his younger brother Sam. Recently he's been plagued by visions of Sam, as well as the mysterious "Woods" on the perimeter of campus.
Powers: Pyrokinesis (think Human Torch), super-strength, and invincibility
Schawrzenegger, 30, is the son of former Terminator star Arnold Schawrzenegger and author Maria Shriver. He got his start in acting as a teenager, and has gone on to appear in shows including The Long Road Home, The Staircase, and The Terminal List. Outside of his acting career, music fans may also know him from his brief rumored romance with Taylor Swift.
Instagram: @patrickschwarzenegger
Maddie Phillips as Cate Dunlap
Luke's girlfriend Cate is also one of the most popular students on campus. She can get anyone to go what she wants with just one touch, though she suffers from side effects ranging from severe headaches to seizures if she overuses her skill. Like Marie, her powers accidentally destroyed her family after she yelled at her brother to leave and never return.
Powers: Mind control, via touch
Phillips, a 29-year-old Vancouver-born actress, previously starred as Sterling Wesley in the short-lived Netflix series Teenage Bounty Hunters. She has also appeared in the shows Legion, Lucifer, and iZombie, as well as the films Four Walls and Summerland.
Instagram: @themaddiep
London Thor and Derek Luh as Jordan Li
Jordan, the no. 2 student at God U, is able to switch their gender and access different powers with each form. Though they're incredibly skilled Jordan's not a favorite of Vought or the university's trustees, as the bigender supe isn't as "marketable" for Middle America. They're also the T.A. and favorite student of the head of the crimefighting department, Professor Brink.
Powers: Gender manipulation. Their male form is invincible and super-strong; while their female form is quicker and can generate force fields.
Thor, 26, is a Korean-American actress and musician who made her TV debut with a recurring role on the Showtime series Shameless. She has also appeared in guest roles on the Netflix shows You and Never Have I Ever, and she played a 'Merrily We Roll Along' performer in the Greta Gerwig film Lady Bird. In addition to her solo music, she also writes EDM songs for various DJs.
London's Instagram: @londybobs
Luh, 31, is also an actor, musician, and songwriter, who has previously appeared in guest and recurring roles on the shows Shining Vale, All RIse, and Marvel's Runaways. He made his debut as a hip-hop artist in 2013, and has since collaborated with French Montana and toured with Machine Gun Kelly.
Derek's Instagram: @derek_luh
Asa Germann as Sam
The mysterious and troubled Sam is extremely powerful, but he is often plagued by hallucinations. Viewers who have already dove into the series already know that this is just scratching the surface of his spoiler-filled story.
Powers: Super-strength, invulnerability
Germann is an emerging actor who previously appeared in a small role on Netflix's Dahmer – Monster: The Jeffrey Dahmer Story. Gen V is his first major role.
Instagram: @asaaugust
Shelley Conn as Dean Indira Shetty
Dean Shetty, the head of Godolkin University, is a civilian without supe powers. However, she has a background in superhero psychology and uses her expertise to run Vought's college (as well as whatever covert stuff goes on in the Woods). She takes a special interest in Marie when she arrives on campus.
Conn is a familiar face to Netflix fans, as she recently played Lady Mary Sharma in the second season of Bridgerton. The British actress, 47, has also starred in the Prime Video series Good Omens, as well as the shows Liar, The Deceived, Terra Nova, and Mistresses.
Instagram: @theshelleyconn
Sean Patrick Thomas as Polarity
Andre's father, known by his supe name Polarity, is an involved Godolkin alum who expects his son to take over his role when he retires. He pushes Andre towards the no. 1 spot and everything it comes with, not knowing (or perhaps not caring) that his son doesn't want to follow in his footsteps. Polarity's also well-aware of everything going on in the Woods.
Powers: Metal manipulation and super-strength (same as Andre)
Thomas rose to fame in the late '90s and early '00s, with roles on hit teen-drama flicks including Can't Hardly Wait and Cruel Intentions. He's best known for playing Derek in Save the Last Dance, as well as his role as Jimmy in the Barbershop franchise. Recently, he appeared in the acclaimed films Till and The Tragedy of Macbeth, as well as the series Reasonable Doubt, For All Mankind, The Good Fight, and Insecure.
Instagram: @seanpthomas
Clancy Brown as Professor Rich "Brink" Brinkerhoff
Professor Brink is the famous head of the crimefighting department at Godolkin, who previously trained members of the Seven including Queen Maeve, The Deep, and A-Train. The civilian professor focused on molding the school's top students for superstardom, no matter which other students get left behind.
Brown is a prolific screen and voice actor whose countless credits range from iconic films like The Shawshank Redemption and Starship Troopers, to cult-favorite series like Lost and Sleepy Hollow, to recent hits including Thor: Ragnarok, The Crown, and Promising Young Woman. The actor has had guest roles in pretty much every beloved '90s and '00s cartoon, but his longest-running stint has been voicing Mr. Krabs on Spongebob Squarepants for the show's entire 24-year run.
Instagram: @therealclancybrown
Marie Claire email subscribers get intel on fashion and beauty trends, hot-off-the-press celebrity news, and more. Sign up here.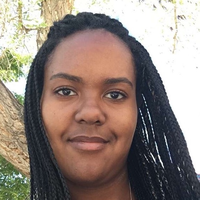 Contributing Culture Editor
Quinci LeGardye is a Contributing Culture Editor who covers TV, movies, Korean entertainment, books, and pop culture. When she isn't writing or checking Twitter, she's probably watching the latest K-drama or giving a concert performance in her car.