The Cast of 'All the Light We Cannot See': Your Guide
Netflix's adaptation of the Pulitzer Prize-winning novel boasts a talented international cast.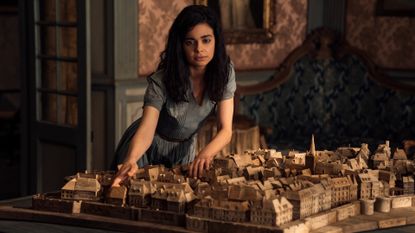 (Image credit: Atsushi Nishijima/Netflix)
Netflix's latest historical drama is a story of perseverance and community among the dark days of World War II. All the Light We Cannot See, the streaming giant's adaptation of Anthony Doerr's Pulitzer Prize-winning novel by the same name, takes place primarily in the French seaside town of Saint-Malo, where a young legally blind woman named Marie-Laure LeBlanc (Aria Mia Loberti) broadcasts a radio show despite such programs being forbidden. As the series unfurls her life in Nazi-occupied France, the series also follows Werner Pfenning (Louis Hoffman), a young German soldier who's tasked with tracking down illegal broadcasts. As American soldiers began their operation to liberate Saint-Malo, Marie and Werner's fates become intertwined via an unknown connection as well as a shared faith in humanity.
To bring the beloved novel to life, director Shawn Levy (of Stranger Things fame) gathered an international cast of both acclaimed, prolific actors and rising newcomers, led by Loberti making her screen debut. Read on to meet the stacked cast of All the Light We Cannot See.
Aria Mia Loberti as Marie-Laure LeBlanc
Marie-Laure is a courageous, intelligent, legally blind young woman who grows up living with her father, Daniel, in Paris. When German troops occupy Paris during World War II, she and Daniel flee to the seaside town of Saint-Malo and become part of the French Resistance. Her most prized possession which makes the journey? A radio, on which she listens to a children's science program narrated by "The Professor."
Before landing her debut role in All the Light, Loberti—a 29-year-old actress and academic from Rhode Island—graduated with a her triple major in philosophy, political science, and communication studies in 2020, and went on to study in the UK as a Fulbright Scholar. She also briefly pursued a PhD in ancient rhetoric at The Pennsylvania State University. She is a legally blind woman who has spent years as a human rights and disability advocate. In an interview with Marie Claire, she said of her rising fame, "I'm in a position where I'm representing people who have been voiceless and unrepresented for hundreds of years in the media. It's intimidating, but I can finally open so many doors. I never had someone like me to look up to."
Instagram: @ariamialoberti
Louis Hofmann as Werner Pfenning
Werner grew up in a German orphanage where the sensitive "genius" discovered his aptitude for fixing radios and escaped from his reality by listening to the same (illegal) radio broadcast as Marie. He eventually got enlisted by Hitler's regime to track down illegal broadcasts, but as he's slowly broken down by the brutality of war, he remembers the Professor's lessons.
Hoffman is a German actor who has won several international awards, including Best Supporting Actor at Denmark's Bodill Award and a Special Award for Acting at the German Film Awards. He previously starred as Jonas in the acclaimed German-language Netflix series Dark. He's set to appear alongside Bella Ramsey in the film Monstrous Beauty, and he's also a part of the sprawling cast of Steven Spielberg's Apple TV+ war drama Masters of the Air.
Instagram: @lewishoffman
Mark Ruffalo as Daniel LeBlanc
Marie's father Daniel is a curator at the Museum of Natural History in Paris. The devoted dad spends his life protecting Marie while also helping her navigate the world with independence. However, he brings his small family into the German army's crosshairs when he flees Paris with the most famous gem in the country.
Ruffalo is a prolific actor who rose to fame in beloved films including 13 Going on 30, Eternal Sunshine of the Spotless Mind, Zodiac, Begin Again, and Now You See Me. He's now best known for playing Bruce Banner, a.k.a. The Hulk, in the Marvel Cinematic Universe. His other films and TV shows include HBO's I Know This Much Is True, Spotlight, The Normal Heart, Shutter Island, The Kids Are All Right, and 2022's The Adam Project, which was also directed by All the Light's Shawn Levy.
Instagram: @markruffalo
Hugh Laurie as Uncle Etienne
Daniel's Uncle Etienne is a World War I veteran who developed agoraphobia and now lives as a recluse in Saint-Malo, where he records clandestine radio broadcasts from his attic as part of the Resistance. Once Marie arrives in town, Etienne's relationship with his grand niece prompts him to slowly re-enter the world.
Laurie is a British actor, comedian, and writer who's best known for starring as the titular character on the long-running Fox medical drama House. He rose to fame in the UK as part of a comedy double act with Stephen Fry, and he went on to star in several sketch comedy shows, as well as films including Sense and Sensibility, 101 Dalmatians, The Man in the Iron Mask, and Stuart Little. Recently, he has appeared on prestige shows including The Night Manager, Veep, and Avenue 5.
Twitter/X: @hughlaurie
Lars Eidinger as Reinhold von Rumpel
Reinhold von Rumpel is a cruel Nazi officer in charge of finding Europe's most precious jewels for Hitler. However, the terminally ill soldier is really spending his final days ruthlessly hunting down a legendary diamond rumored to give its owner eternal life.
Eidinger is a German stage and screen actor; some of his English-language credits include the HBO miniseries Irma Vep as well as the films Clouds of Silas Maria, Personal Shopper, High Life, Dumbo, and White Noise. Fun fact: Adam Driver actually recommended Eidinger for the role in All the Light, telling director Shawn Levy, "You have to meet him. He's the German me," Tudum reports.
Marion Bailey as Madame Manec
Madame Manec, Etienne's sister, is a formidable woman and fierce protector of both her country—via her role and the Resistance—and her loved ones.

She's played by Bailey, an English actress who has worked as a prolific performer since the 1970s. Most recently, she portrayed Queen Elizabeth, the Queen Mother, in seasons 3 and 4 of The Crown.
Luna Wedler as Jutta
Werner's sister Jutta grew up with him at the orphanage, where she was his fierce protector. After Werner's taken away to the military, his wish to reunite with Jutta helps lift his spirits.
Wedler is a Zurich-boen actress and dancer, who began appearing in Swiss films as a teen. She's best known in the U.S. for starring in Netflix's German-language series Biohackers.
Instagram: @lunawedler
Ed Skrein as Herr Seidler
Playing Herr Seidler (above, center)—the sadistic German lieutenant who delivered Werner to the military academy—is Skrein, a familiar face to superhero and fantasy film fans. The London-born actor is best known for playing the villain Ajax in 2016's Deadpool, as well as Daario Naharis in season 3 of Game of Thrones. He's held supporting roles in If Beale Street Could Talk, Alita: Battle Angel, Maleficent: Mistress of Evil, and Midway. He'll next appear Zach Snyder's Netflix film Rebel Moon.
Celebrity news, beauty, fashion advice, and fascinating features, delivered straight to your inbox!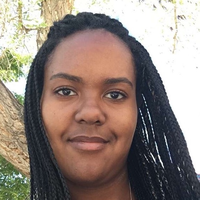 Contributing Culture Editor
Quinci LeGardye is a Contributing Culture Editor who covers TV, movies, Korean entertainment, books, and pop culture. When she isn't writing or checking Twitter, she's probably watching the latest K-drama or giving a concert performance in her car.