Balmain Supported 16 Black Actresses Making a Statement About Racial Inclusivity at Cannes
The women, all dressed in Balmain, gathered on the red carpet to promote their cause.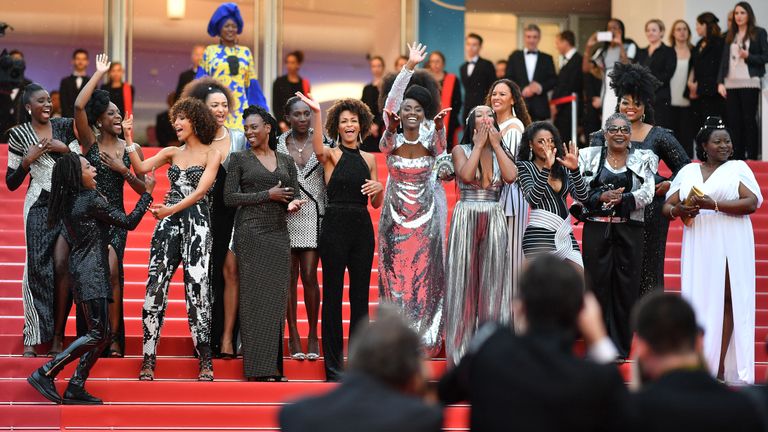 (Image credit: Getty Images)
This year, the steps at the 2018 Cannes Film Festival has served as a place for protests and dissent. Over the weekend, Cate Blanchett led an 82-women #MeToo protest on the red carpet and just yesterday, 16 black actresses gathered around French actress Aïssa Maïga to make a statement of their own.

The women—including Nadège Beausson-Diagne, Mata Gabin, Maïmouna Gueye, Eye Haidara, Rachel Khan, Sara Martins, Marie-Philomène Nga, Sabine Pakora, Firmine Richard, Sonia Rolland, Magaajyia Silberfeld, Shirley Souagnon, Assa Sylla, Karidja Touré, and France Zobda, and Aïssa Maïga—all dressed in Balmain, wanted to call attention to their multimedia project "Noire N'est Pas Mon Metier," which translated means, "Black Is Not My Profession." The work aims to expose and denounce the discrimination black women face in the French and American entertainment industries.
Maïga had approached Olivier Rousteing of Balmain to create all their outfits, which he was on board with. Rousteing said he recognized the discrimination the women have faced and wanted to express his support for their project.
See all the powerful imagery below.