ASOS Launched a Wheelchair-Friendly Jumpsuit and the Internet Is All About It
It's also waterproof.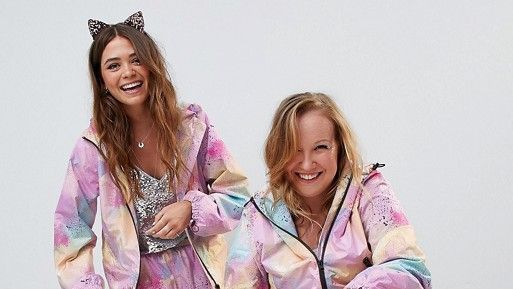 (Image credit: Courtesy)
Asos has left its mark in the fashion industry as one of the most inclusive retailers, from featuring models with stretch marks to offering collections for the curvy, tall, and petite shoppers to collaborating with LGBTQ organizations. Now, in an effort to be even more representative of all types of shoppers, Asos has specifically designed a jumpsuit for people in wheelchairs.
The idea came about after Paralympic athlete Chloe Ball-Hopkins, who uses a wheelchair, became soaked in the rain at a music festival and subsequently sent an email to Asos about creating a product that would fit wheelchair users. From there, the tie-dye jumpsuit was born and Ball-Hopkins was chosen to model the design.
The components that make the $64 jumpsuit special include: the waterproof pocket on the breast (to store your phone in), the top and jacket zip together around the waist or can be worn separately, the hem's a little longer in the back so it doesn't ride up, and there are adjustable sleeve cuffs. Basically, the whole jumpsuit is meant for getting in to and out of easily.
"It was just literally those little tiny details that make the difference to people like me," said Ball-Hopkins to BBC. "We don't want to have to look like we're just doing practicality, we still want to be able to look fashionable."
Ball-Hopkins shared the exciting news on her Twitter, writing, it's all about making "fashion accessible" to everyone.
Of course, the positive support has been pouring in from around the internet with many Twitter users praising both the athlete and ASOS for creating the inclusive jumpsuit.
You can purchase the jumpsuit, below:
Asos, $64 SHOP IT